Stocking and stock enhancement ensures high quality fishing experiences for West Australians. From Black Bream and Mulloway in the south of the state, to Barramundi in the north, Recfishwest supports many stocking and stock enhancement projects throughout Western Australia.
Underpinning these efforts, is the Department of Fisheries policy on Restocking and Stock Enhancement in Western Australia. Recfishwest was instrumental in the development of this policy (Fisheries Management Paper 261) which can be found on the Department of Fisheries website.
Recently completed and current stocking projects include:
Latest Broome Barramundi Release – Read more
Barramundi stocked into Lake Kunnunurra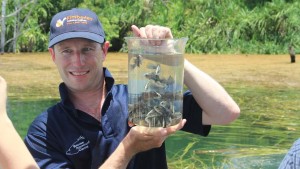 In 1963 the Diversion Dam in Kununurra was completed as part of the Ord River Irrigation Scheme, creating Lake Kununurra, a large 56km stretch of water. Barramundi have traditionally inhabited Lake Kununurra, with its ideal temperatures and habitat providing a thriving environment. As part of the Barramundi life cycle, mature adults migrate to salt water to spawn. Due to the presence of the Diversion Dam wall Barramundi were unable to make their way back to the waters of Lake Kununurra after spawning, and their numbers declined significantly.
With lobbying from Recfishwest, local fishers and scientists, the state government committed $700,000 over 4 years as part of the Kimberley Science and Conservation Strategy to restock Lake Kununurra with Barramundi. To date over 400,000 fingerlings (approximately 50mm in length) have been stocked into the lake thanks to the efforts of the Kimberley Training Institute. It is hoped that the optimal environmental conditions will see the baby Barramundi grow to rival the record sizes of those caught in freshwater impoundments of Queensland.
20,000 Mulloway stocked within the west coast bioregion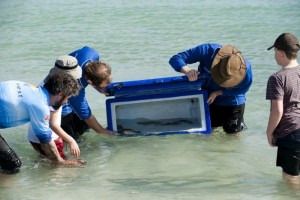 Over 20,000 Mulloway have been released as part of a project focused on restoring Mulloway stocks in the mid-west coast region and throughout the lower west coast of WA, and provides an opportunity to better understand the species' movement patterns. Recreational anglers have collected Mulloway fin clip samples from along the west coast to determine genetic distribution of the species.
The Challenger Institute of Technology is culturing juvenile Mulloway from captured broodstock, refining culture techniques for the species, developing marking methods to be able to identify the cultured fish, and releasing them into locations favourable to their survival. The project is managed by the WA Fish Foundation.
Over 2 Million Prawns Stocked into Swan River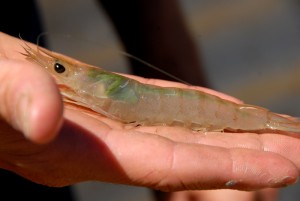 Prawning used to be an iconic Perth pastime with hundreds of families spending balmy summer nights on the Swan and Canning Rivers. In recent years anecdotal evidence has shown a significant decline in prawn stocks. Funding generated from recreational fishing licence revenue seeks to turn back the clock. Over three years, $330,000 will be committed to restocking prawns in the Swan River.
The decline in prawn numbers over the last decade has highlighted the need to protect and restore our important estuaries and catchment areas. This program will be backed by solid research which will help scientists understand the status of prawn populations, and will see over 2 million prawns put back into the Swan River. The project is being managed by the West Australian Fish Foundation, an organisation focused on fish stocking and stock enhancement following best practice principles. Other project partners include the Swan River Trust and the Challenger Institute of Technology.
Freshwater Trout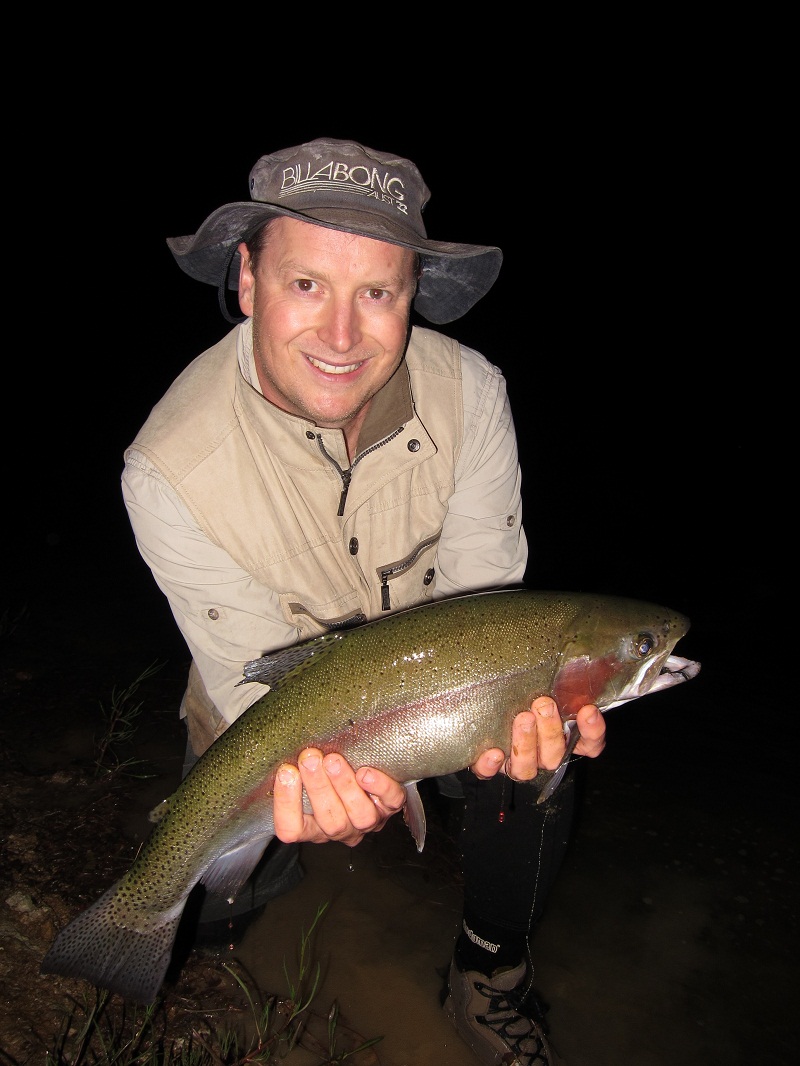 Trout fishing or freshwater fishing is so incredibly different to any other type of fishing. For many saltwater fishers who have never given it a go it is the fishing you do if you do not have access to the sea or a boat. In reality however freshwater fishing is a whole other world of fishing. There are many who become so obsessed with fishing in freshwater that it is the only type of fishing they do.
There is certainly something about fishing in freshwater that once you have given it a go will get under your skin and have you going back time and again to give it another shot. Freshwater fishing in WA is extremely limited, given our climate and lack of rainfall it is surprising that the two most sought after species are in fact from countries where snow is more the norm rather than droughts and water restrictions.
For more information on trout, freshwater stocking and the 2015 South West Trout Stocking Locations, head over to our Freshwater Stocking article.
To read Recfishwest's Freshwater Trout Feature Article, click: Recfishwest Freshwater Trout Feature 2014
To read more on the Wellington Dam Preliminary Assessment Report:
Wellington Dam Preliminary assesment report
Appendix 1 – Wellington Dam Community Survey
Appendix 3 – Wellington Dam Proposal by WATFAA 2015
Fish Stocking Projects
Check out some of our articles on fish stocking projects to find out more about this important initiative: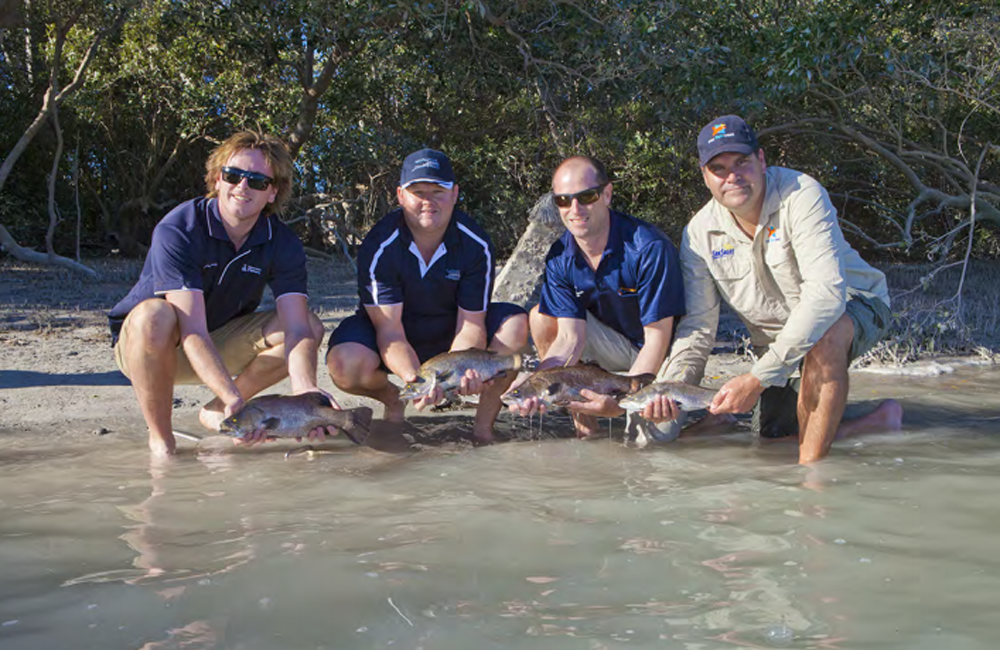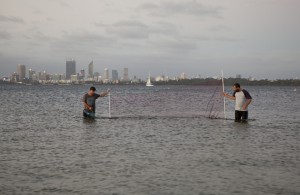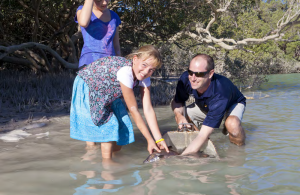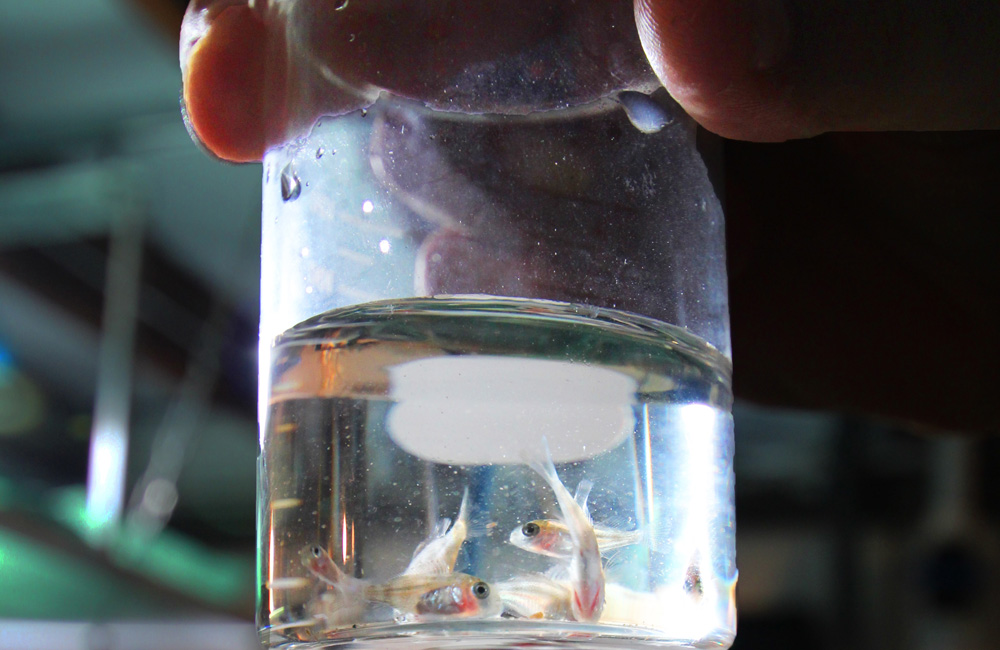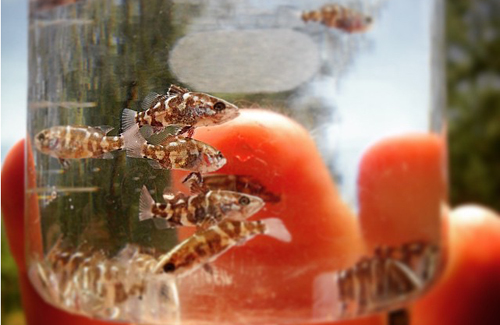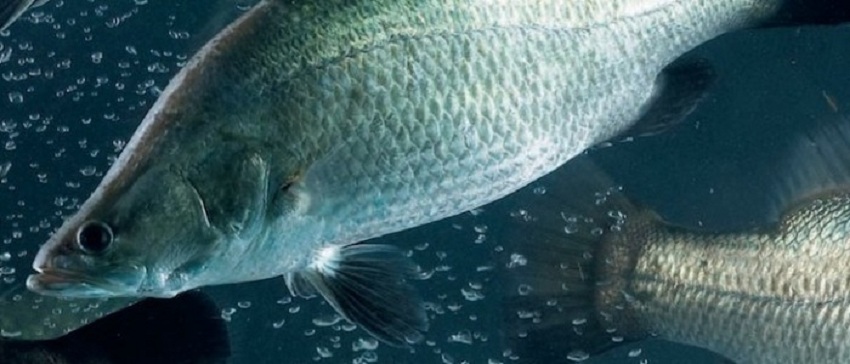 Fishing in Kununurra
Find out everything you need to know about fishing in Kununurra in our Kununurra Where to Catch guide.