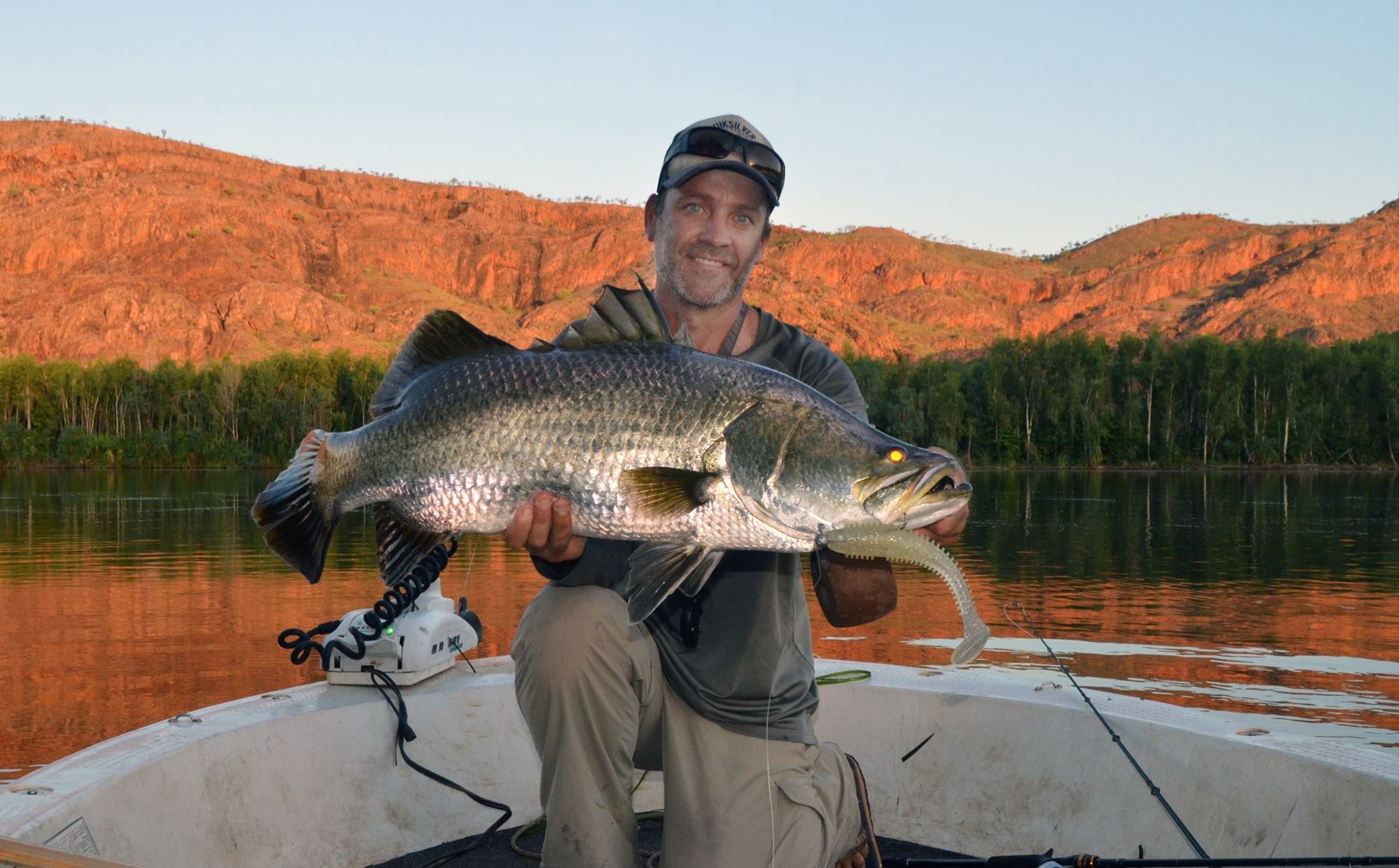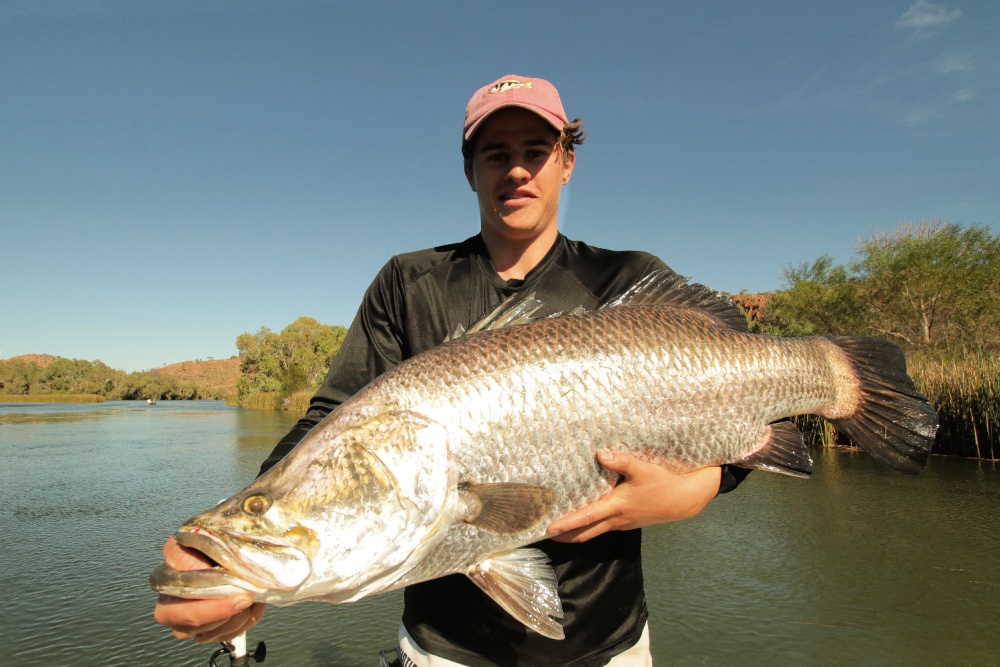 How to Catch Barramundi
Rigs and Techniques
A 6-15kg braided mainline fished on a bait-casting outfit is a good setup. The most common fishing method with Barramundi is hard-bodied lures with a slow, twitching retrieve with occasional hard twitches. Anything from minnows to shads or rattling lures can be successful. Other methods include live bait rigs and trolling with diving minnows.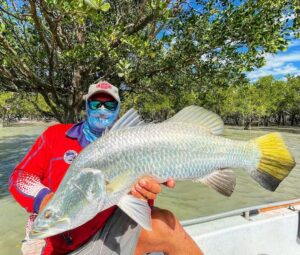 Barramundi fishing is usually best at early morning, late afternoon or night. Estuaries and tidal flats tend to be the places that large females inhabit, so look for places where food might aggregate, like eddies or draining creek mouths and cast to these.
The best time to be fishing is when the tide is coming in or going out and the Barramundi are forced into the tidal flats. If you are fishing in freshwater where you are more likely to find the younger males, look for cover and cast to features such as snags and drop-offs.
Fish stocking has established a world-class barramundi fishery in the East Kimberley – Lake Kununurra, with 1m-plus specimens caught on a fairly regular basis.
Since 2013, a well-managed stocking program – overseen by Recfishwest, the Lake Kununurra Barramundi Stocking Group, North Regional TAFE and DPIRD – has seen more than one million barra fingerlings stocked into the 55km-long lake.
Now local and visiting fishers are reaping the rewards with the chance to wet a line in a world-class sportfishery.
Brimming with barra, safe and accessible with no saltwater crocs, as well as being free of big tidal movements typical of Kimberley rivers, it's easy to see why Lake Kununurra is a must-visit fishing location for anglers.
Click here to read more about the ongoing Lake Kununurra barramundi stocking program.
BARRAMUNDI FACTS
Other names
Lates calcarifer, barra
WA Distribution
Found from the border of the Northern Territory in the north down to the top end of Shark Bay in the south, although barramundi are most common north of Dampier. Barramundi are found in both coastal areas and estuaries, but spawn only in estuaries. They inhabit a wide variety of habitats including tidal rivers, freshwater lagoons, and coastal foreshores.
Description
An iconic species of northern Australia, barramundi can be recognised their pointed head, concave forehead, large jaw extending behind the eye, elongated body and rounded caudal (tail) fin. Barramundi vary greatly in colour from silver to muddy brown depending on whether they are sea run or estuarine fish. This species is not easily mistaken for any other species.
A good sized barramundi will weigh between 10 and 20 kg and can reach lengths of more than 1m. Interestingly barramundi change sex from male to female as they grow older and fish of 8kg or more are likely to be female. Barramundi are a solitary species.

Where to Catch Barramundi