Broome is known mainly for its boat fishing, but it offers good opportunities for shore-based anglers as well.
For many years this has been the premier land-based fishing spot in the town, and with good reason.
It isn't as open to recreational fishers as it once was, but it continues to produce queenfish and trevally consistently, although landing them from way up on high on the walkway requires some skill and practice, with an extended or flying gaff recommended.
It can also fire for mackerel and tuna at times, and barramundi and mulloway have also been pulled from around the pylons.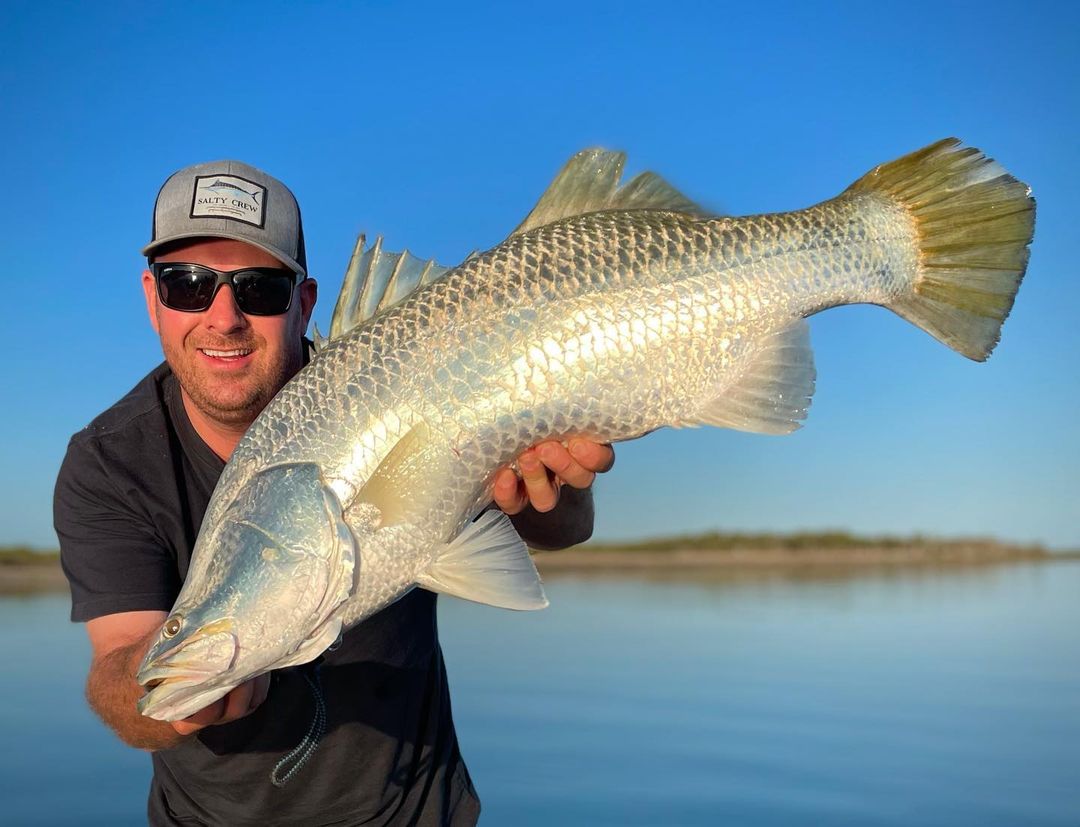 Cable Beach is famous for its sunsets, camel rides and swimming opportunities, but it can also produce good fishing. Giant threadfin and blue salmon are prize catches here.
Whiting are also a chance along Cable Beach, along with dart.
Gantheaume Point can also fire at times, offering a chance at a bruising bluebone, mangrove jack, coral trout or maybe even a passing pelagic when the tides are right.
North of town, Willie Creek has been known for its superb mangrove jack fishing for many years, and fly fishers target the highly-regarded permit on the flats around here as well.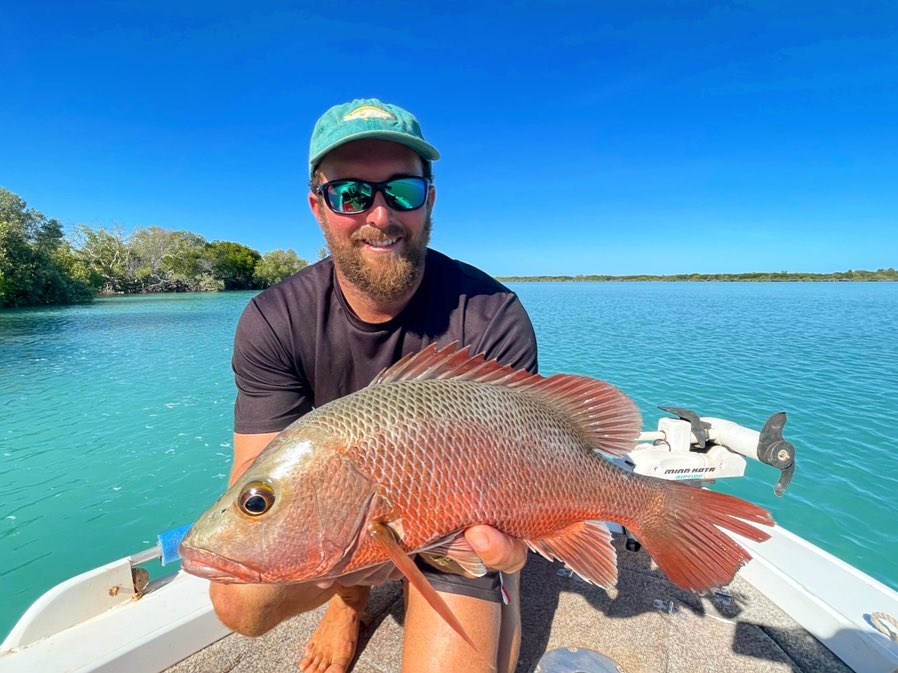 The barramundi fishing in Willie Creek is improving every year, with the help of a restocking program supported by Recfishwest and run by the Kimberley Training Institute.
Roebuck is also a world class sports fishery with unique threadfin salmon, triple and barramundi calling this marine park home. Find more information on Roebuck Bay here.
Local Species
Roebuck Bay offers a wide variety of good quality, safe fishing experiences.
The bay holds species like barramundi, threadfin salmon, fingermark bream and northern mulloway, to name but a few. To find out more about this iconic fishing location, read our Roebuck Bay Where To Catch Guide.