Kalbarri fishing is popular with locals and holidaymakers alike.
There are some varied fishing options around Kalbarri. The Murchison River is a great spot to fish with the family, with plenty of black bream around the jetties and father upriver, and yellowfin whiting in the shallows near the mouth. Giant herring are regularly encountered, and solid mulloway push well up the river at times. Estuary cod, mangrove jack and javelin fish also turn up in the Murchison.
Some big tailor and mulloway come from near the mouth at times. Chinamans, right at the mouth, is a known jumbo tailor haunt. If you can get across the river, the beaches north of town produce tailor and mulloway. It is a similar story south of town. Red Bluff and Wittecarra Creek provide fantastic fishing, with tailor and mulloway among the sought-after species caught.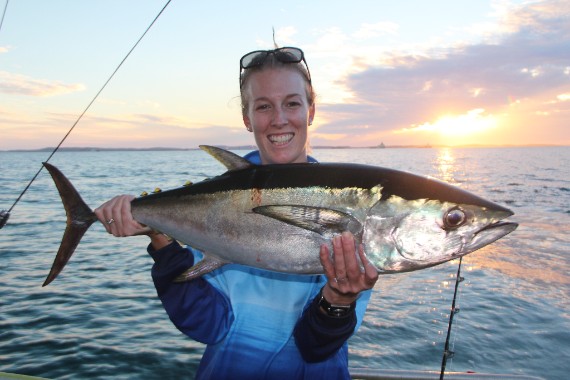 The cliffs will also produce pink snapper and baldchin groper for rock fishers. Wagoe and Lucky Bay are famed for their surf fishing for tailor and mulloway and are also good for ballooning for Spanish mackerel. There is some great offshore fishing north and south of town, with good numbers of baldchin groper, pink snapper and dhufish. Pelagic action can include several species of tuna, cobia and lots of Spanish mackerel, especially towards the Sand Patch.
For the very latest information check out our fishing reports, plus our Where to Catch page has details of the best fishing spots Western Australia.
Kalbarri Mulloway
After heavy rains, brown water from the Murchison River washes out to sea making for excellent mulloway fishing.
For more information about catching this highly prized species, check out our How To Catch Mulloway Guide.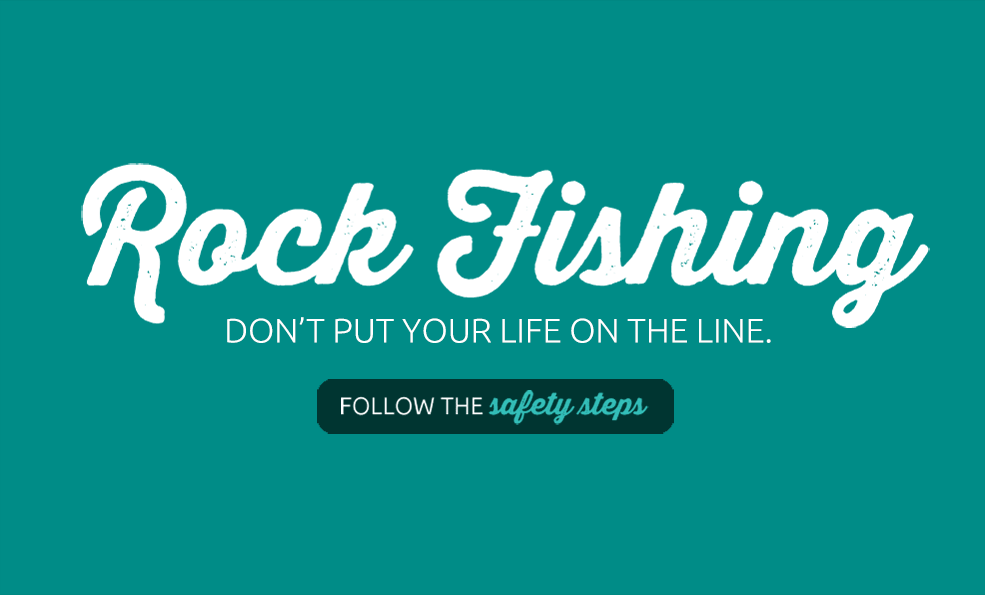 Rock Fishing Safety
Fishing from the rocks is dangerous. More information about staying safe while rock fishing can be found in our Rock Fishing Safety article.