Exmouth is not just one of WA's great fishing spots, it is earning a well-deserved reputation as one of the best fishing destinations in the world.
Anglers from all over the globe are these days visiting the town to sample its fly, game, spear and sport fishing.
And what options they are – from trolling for monster marlin and sailfish in the deep blue to sight casting for bonefish, diving the depths for both reef and pelagic species, permit and giant trevally over the shallow sand flats, and all things in between.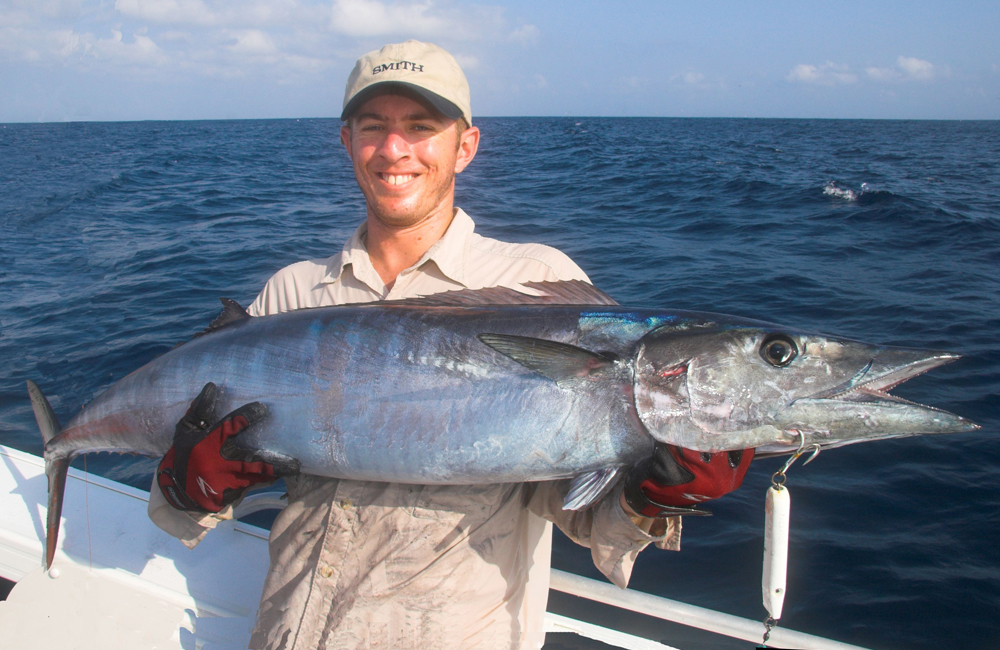 With a very active local fishing club, the Exmouth Game Fishing Club (EGFC), Exmouth is also host to one of Australia's biggest annual game fishing events, Gamex.
The EGFC has played a big role in promoting the amazing billfishing action around Exmouth, which feature world-class opportunities for several species of billies including blue, black and striped marlin, as well as sailfish and even the elusive broadbill swordfish.
Because the edge of the Continental Shelf runs so close to the Ningaloo coastline, there are game fishing opportunities for even the smallest of boats.
Aside from the Marlin; Wahoo, Spanish mackerel, tuna and dolphinfish can be encountered in the bluewater.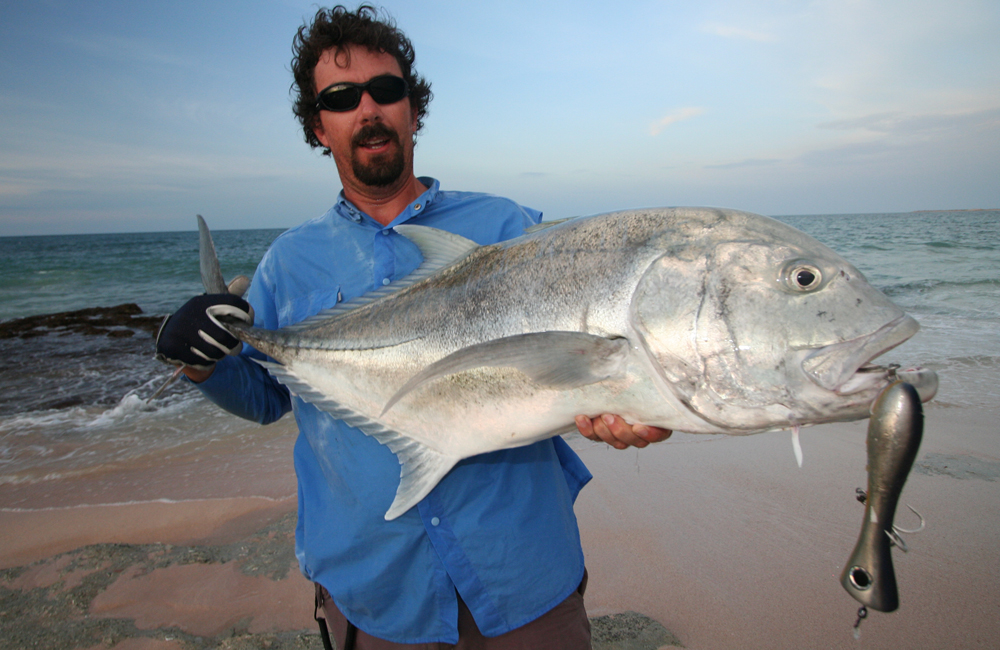 Those looking for deep dropping action can work the depths for grey-banded cod and striking ruby snapper.
For those more interested in testing out their casting arm, the Ningaloo Reef is patrolled by tackle-destroying giant trevally and red bass, while spangled emperor, trevally and queenfish cruise inside the reef. All of these species are also conducive and hot targets for keen spear fishers, will structure and clear water a major part in the growing popularity of the sport.
In the Exmouth Gulf, packs of sailfish herd up bait at certain times of the year, and coral trout, trevally, cobia, spanish mackerel and tuna roam the many shoals.
The shallow flats around the edge of the gulf offer spectacular light tackle action for queenfish, GTs, trevally, permit and even the occasional barramundi, while smaller fare such as mangrove jack and whiting can be good fun for young anglers.