Recfishwest FADs
Recfishwest Recreational Fishing Initiatives Fund Project.
Fish Aggregating Device (FAD) deployment
Project Summary
This project looks to purchase and deploy 8 purpose built FADs for deployment in Perth metropolitan waters. This project would contain a mixture of surface and subsurface FADs. These FADS are purpose built by Okabe Co Ltd who world are leading marine experts specialising in FAD design. This project is funded through the Recreational fishing Initiatives Fund and is supported by Recfishwest and the Department of Fisheries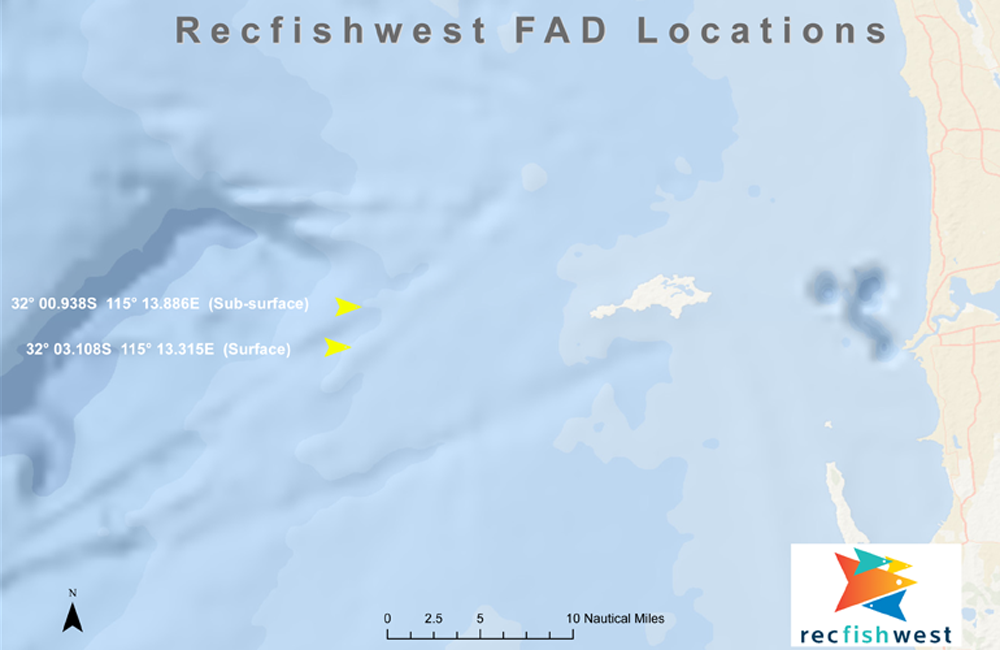 The project will:
1. Increase fishing opportunities in Perth metropolitan waters;
2. Allow year round FAD fishing;
3. Complement the existing FAD program that has been run by the Perth Game Fishing Club for the last 20 years
4. Ease competing resource use at existing FADs;
5. Reduce whale entanglement potential through the use of improved FAD design
6. Improve fishing safety by dispersing effort and proximity of fishing activity;
7. Provide a means of monitoring for the Southerly movement of tropical pelagic species.
8. Test FAD technology with the aim to develop a state-wide FAD program
9. Improve tourism potential
These FADs have deployment approval for five years at which time the structural and anchoring integrity will be re assessed.
When completed this project will more than double the existing number of FADS and allow year round fishing.
The remaining FADs are due to be deployed in early 2015.
Check out the best fishing spots in Perth and Western Australia here.