Thevenard Island, off Onslow, has long been one of the favourite destinations for WA anglers.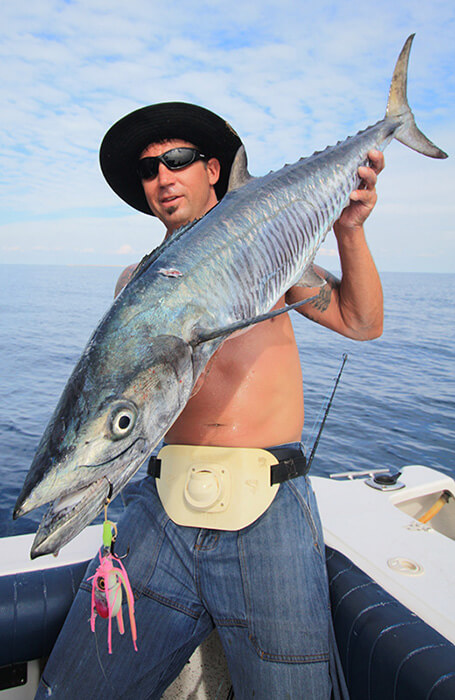 For decades now there has been accommodation available on Thevenard, allowing fishers to base themselves there in relative comfort and explore the fantastic fishing in the chain of ten islands surrounding Thevenard known as the Mackerel Islands.
As the name suggests, the Mackerel Islands offer almost unparalleled opportunities to catch Spanish mackerel, along with other pelagics including tuna and cobia.
Most locations where there are marked changes in depths, such as along dropoffs and around reefs, hold Spaniards in huge numbers at times. Just about every island in the group has a dropoff around it in the 10-15m depth range, and the macks cruise these areas looking for their next feed, with fish in the 8-10kg range very common, but bigger Spaniards also on offer. For more on how to go about catching mackerel, click here.
One of the great sights at the Mackerel Islands is Spaniards launching into the air chasing baitfish, usually later afternoon, and at times they can get five or six metres into the air with these amazing vertical leaps. Therefore it always pays to have at least one rod rigged up with a lure to throw at jumping fish.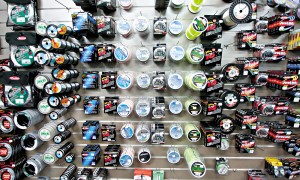 Find out more about what to look for when choosing the right line for the job in our fishing line article here.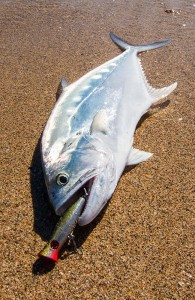 There are a number of islands in the group including Long, Flat, Airlie and Anchor (Bessiere), and all of these offer some fantastic fishing for a wide range of species.
Rosily Cay is little more than a rocky outcrop but is a fishing hotspot, and Sandy Cay, just off Thevenard, can be queenfish central at times.
In close to the islands anglers can expect to tangle with fun sportfish like small giant trevally, queenfish, golden trevally and spangled emperor.
Thevenard, in particular, can be a great island to walk around armed with a flick rod and a few small lures like poppers and Halco Twistys.
Small boat fishing around the islands produces the same species, along with coral trout, gold-spot trevally and shark mackerel.
Head out into the blue water and you can expect to find Spaniards, yellowfin and longtail tuna, cobia and wahoo. Sailfish will often turn up unexpectedly and in quite shallow water, while those heading out deeper can find marlin.

Working past 50m will produce more red emperor, sea perch, goldband snapper and maybe even ruby snapper.
There are also heaps of crayfish in the waters around the Mackerel Islands, and squid are common around the islands.
Our partners at Western Angler Magazine run a guided trip to Thevenard Island each year, visit www.westernangler.com.au for more details.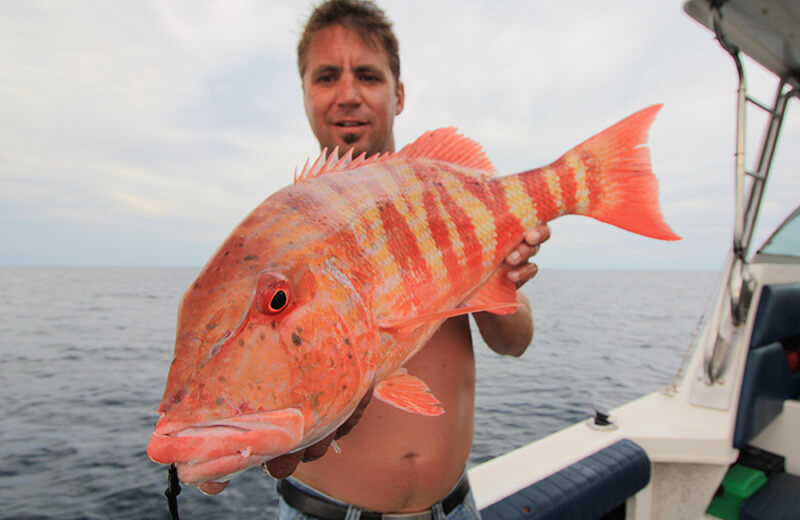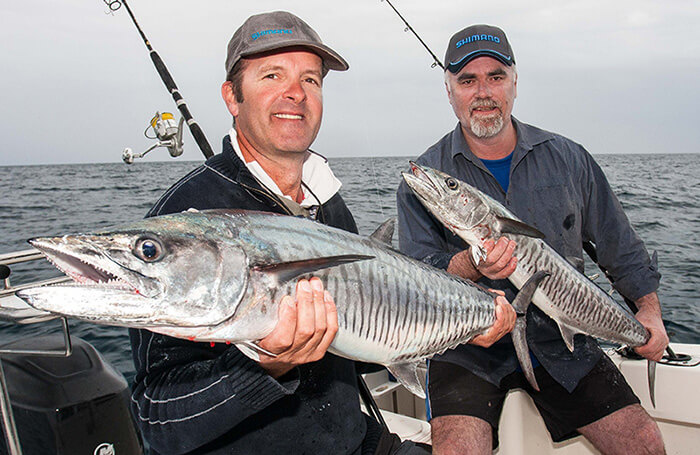 "A great spot which is unique in that it offers comfortable accommodation as well as a fantastic mix of diverse fishing opportunities"
Scott Coghlan, Western Angler
FACT FILE:
Name: THEVENARD ISLAND
Location: Approximately 20 kilometres off Onslow. One of ten islands that make up the Mackerel Islands
Length: 6km
Area: 550 hectares
Driving Distances
From Perth: 1,379km
From Carnarvon: 493km
From Karratha: 307km
Accommodation
Mackerel Islands Resort on the island, visit www.mackerelislands.com.au, boat moorings provided, multiple accommodation packages available.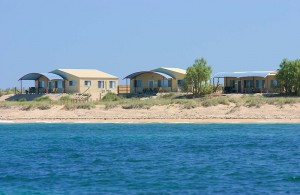 Species Most Likely to Catch:
Spanish mackerel, tuna, rankin cod, cobia, coral trout, queenfish, various species of trevally, red emperor, spangled emperor.
Fishing Styles:
Land based, boat, kayak

Shallow and deep water

Pelagic trolling, jigging, top water, bait fishing, shore based fishing
You can bring your boat or jump on a Fishing Charter
Important to Note:
Filleting at Sea Regulations apply on the Mackerel Islands when returning to the mainland as you are returning from an island. Please refer to the Department of Fisheries for more info here.