Part 2 – November
The West Coast Bioregion annual demersal closure is now in full swing but for many of you this should not mean that you have to stay on the couch this summer. This series is here to guide you through the multitude of alternative fishing avenues available to the metropolitan fisher. Read on to try your hand at the many other styles of fishing freely available to us.
Estuary Entrants; Flathead, Yellowfin Whiting and Bream
Coming into summer, the estuaries waters start to warm up and the fishing really fires up in the shallows. Particularly in Perth metropolitan waters lures are ideal as baits are inevitably inundated by blowfish in the daylight hours. If targeting these estuary dominant species by boat, you will still require a Recreational Boat Fishing Licence.
Flathead are a popular challenge with the best approach to drift or wade the flats in the lower estuary reaches. Concentrate your efforts on the edge of drop offs on low and falling tides and the tops of the banks on the high and rising tide. Where possible look for ground with patches of weed or a scattering of rock and weed in between sand and mud, flathead love to use these edges as ambush points.
Keep in mind that you do not always have to fish with small lures for flatties and in most cases you can cover ground faster with a larger heavier lure. Lures in bright colours up to about 100 millimetres are a great place to start, these bigger lures are also easy for kids to cast as well. Soft Plastics work extremely well, as well as diving minnows and small sinking stickbaits. Downsize your gear and fish the ultra light setup with small poppers and stickbaits worked quickly along the surface in the same areas for a chance to attract some aggressive yellowfin whiting which also fire up over the flats coming into summer.
Quite often while fishing the shallows for flathead and whiting you will chance an encounter with some bream. Similarly bream will follow a rising tide up into the shallows to forage for worms and shellfish and are often hard hitting and aggressive when they are in this feeding mode. Bream can be caught throughout the whole river system, from the river mouth and lower flats to the upper reaches. Probably the most popular method for catching trophy bream is to head a little upstream into the deeper estuary pockets lined with trees, rocks and other structure, and you might avoid some of the blowies up stream too. When the bream aren't actively feeding in the shallows they will hide out around some structure and can often be more fussy when presented with a lure, this is where stealth and a finesse approach really stands out. Using a light outfit will help you to cast the micro sized bream lures with ease.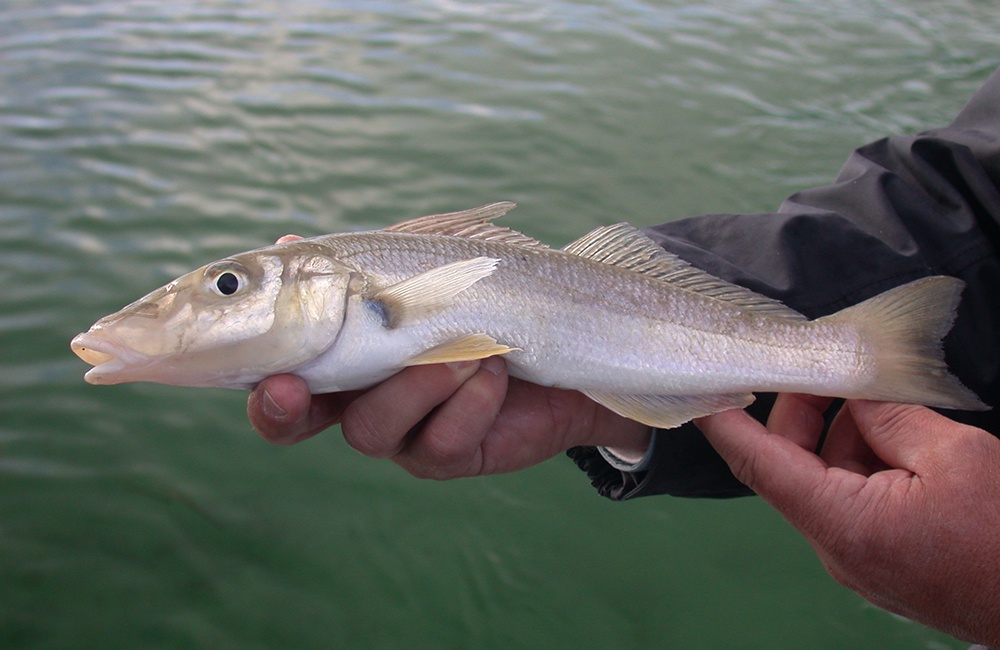 If you are fishing soft plastics try to use jig heads no heavier than 1/16th of an ounce, this will give you a far better natural presentation, it will also let you know if you are fishing with an outfit that is too heavy. If you have difficulty casting this weight then chances are your outfit is too heavy. Rods in the line class of around one to three kilo or two to four kilo should be about right for throwing softies or hard bodies suitable for bream.
As far as lure selection goes, if you stick with the natural colours you should see some results pretty fast. The bream can be quite active and aggressive in the shallows, chasing down a fast twitched lure, but when they have retreated to the snags it takes a lot more patience and skill to tempt them with a bite. The best advice in this instance is to slow down. Whether you are using plastics or hard bodies, slow down and you will tease the bream enough to come out of hiding for an easy snack. Wind as slow as you can bear and then slow it down a bit more is a good rule of thumb. Throw in the odd short, sharp twitch and you should soon be landing a few bream. If fishing soft plastics you want them to fall slowly and naturally so adjust your jig head weight accordingly. Be careful though, if you start to catch a few fish, this can become an extremely addictive pastime.
Wonderful Whiting; King George and Sand Whiting
Along the metro coast there is certainly no shortage of areas of wide open sand. These sandy areas are the favoured haunt of the humble sand whiting. Sand whiting are one of the easiest fish in the ocean to catch and just about any rig and bait will do, or if you prefer, soft plastics work wonders. The numerous types of bio degradable, scented types of worm plastics seem to work the best however most types of plastics will work.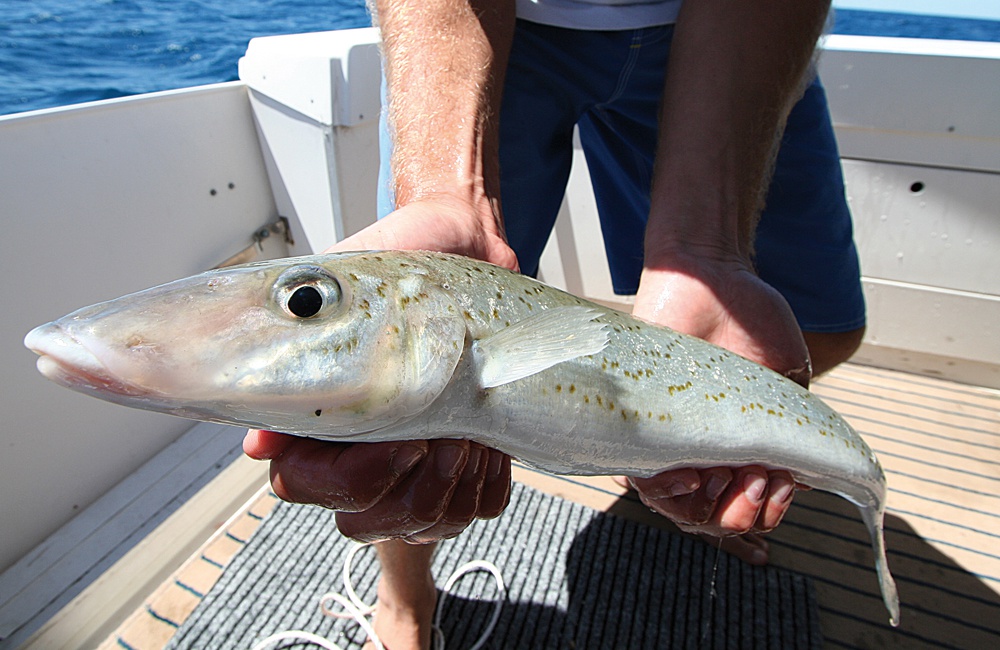 Chasing sandies is a great way to spend a relaxing day with the family drifting and taking in a bit of sunshine. Simple store bought rigs are great for this type of fishing and there are plenty to choose from. The only recommendation I can make here is go for the bigger sized hooks, there is nothing worse than dealing with tiny whiting every drop, and let's face it if you are going to keep whiting they might as well be big ones.
The next tip in chasing the bigger whiting is to keep moving around, personally I like water over 15 metres deep up to about 25m for big sandies. If you find you are catching predominantly smaller fish, pull up the sea anchor and move a few kilometres and try again. Good success can be had, especially if there is a bit of a ridge, gutter or change in the depth, eventually you will find a patch with better sized fish.
While drifting for sandies you will quite often pick up the odd King George Whiting. If you want to increase your chances of picking up a few King George it is best to concentrate your drifts around areas of broken reefy bottom or patches of weed and sand and they will often alternate between seagrass beds and the adjacent deeper sandy channels in between. Keep in mind that when chasing King George Whiting, often the bigger fish come from deeper water and to hang on because they go hard on the light gear.
Pelagic Power; Spanish Mackerel and Tuna
With the demersal closure now in full swing it is about time that the waters start warming up and bringing with them a suite of tropical pelagics to our metro waters. An influx of mackerel and tuna schools and plenty of bait begin to make their way down the coast. The tuna can be a multitude of different species from striped, bonito, yellowfin, longtail, southern blue fin as well as various mackerel species.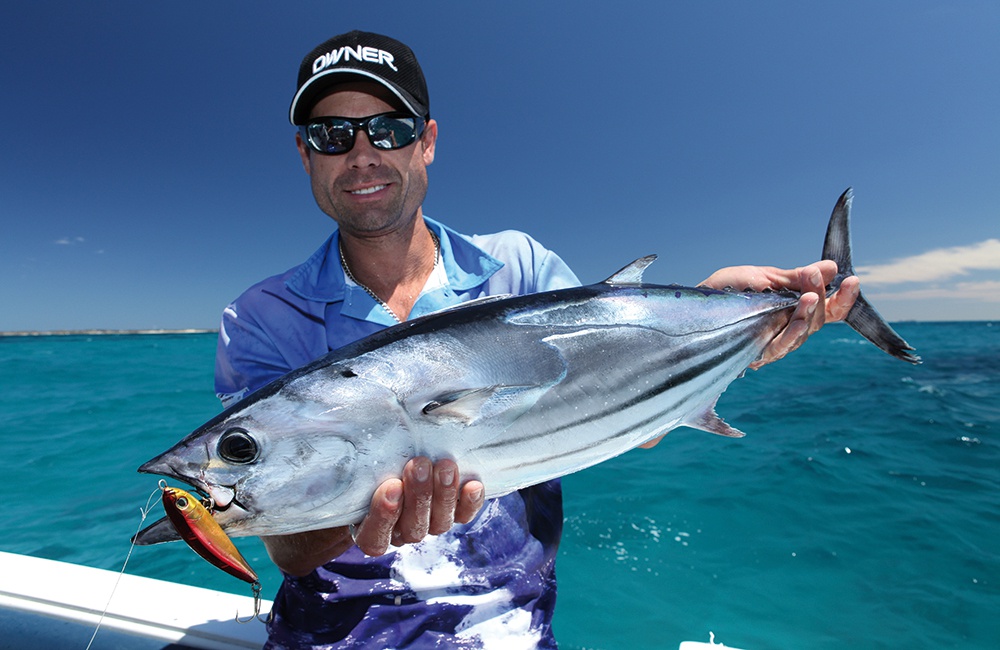 Finding schools of tuna and baitballs is a hit and miss affair but all you need to do is cruise around watching for actively working birdlife and drive on over for a look and see what they are feeding on and try to match it with a lure presentation. More often than not you will be able to see tuna slashing the water chasing often unseen baitfish. Concentrate your efforts seaward of the inshore reefs out to whatever depth you wish. Quite often once you find one you will see more scattered toward the horizon.
Techniques include casting towards or trolling around bust-ups, with trolling often worthwhile in between searching for schools. For tuna try casting small metals on about 6- 20 pound gear, unless you can see that the fish are sizeable, then you might want to consider something heavier. Position the boat well up wind of where you think the school is going, shut down the motor and drift as quietly as possible toward the school, with any luck they will swim towards you. Fire out some casts with your small profile metal and wind like hell and hang on tight. You can also use small bibbed minnows, stickbaits and soft plastics, but you will need casting distance. If there are mackerel around then you may be able to switch over to a larger presentation to entice a strike, with large stickbaits an exciting method and fish often getting airborne on a surface strike.
Tuna go nuts once hooked and are and exceptional light tackle challenge and for a bit of fun. If you own a fly rod keep it on board and give it a go after you have hooked a few on regular tackle. Once you get a few you will no doubt get the bug and will be keen to chase down the next school as soon as possible.
If you missed Part 1 of our Metro West Coast Demersal Closure Alternatives, click here.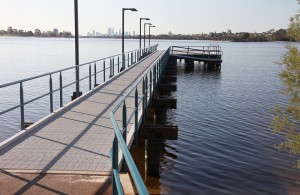 Our
Swan River Jetties feature
has heaps of useful information on the facilities and species you can target from the Swan River jetties.
Check out our how to catch guides for more tips on catching some of the species featured in this story: