Located some 260km off the Kimberley coast, the Rowley Shoals would sit close to the top of the bucket list of many WA anglers.
Three coral atolls – Mermaid, Clarke and Imperieuse reefs – make up Rowley Shoals and their remote location makes them extremely hard to access.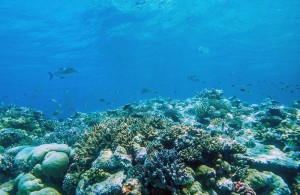 Despite this they have a well-deserved reputation for offering some of the best fishing (and diving) in WA and their location on the edge of the Continental Shelf means the Rowley Shoals truly are an offshore angler's dream.
Strict rules control fishing around the atolls. Despite this, there are still enough fishing opportunities to keep any visiting angler happy. Fishing is not allowed at Mermaid Reef, which is a Commonwealth Marine Reserve. At Imperieuse fishing is only allowed around the outside of the atoll, while at Clarke it is also allowed inside the lagoon.
Although some private boats do visit the Rowley Shoals, recreational fishers usually access the area on live-aboard charter boats which regularly visit the area, usually during the dry season from July to October.
Searching the internet will soon provide details of the various Rowley Shoals fishing charters and the times of year they operate.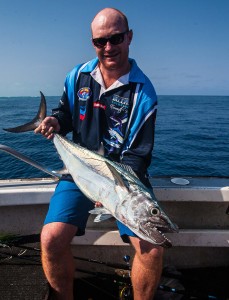 As fishy as these waters are, the intimate knowledge of a good charter operator is a great benefit at the Rowleys as it is a unique area unlike most others you will fish in WA.
The first sight of the Rowleys is a breathtaking one for many anglers, as the atolls rise sharply out of the deep blue depths.
The opportunities appear endless and in some ways they are, due to the range of different fishing options on offer and around 700 species which live there.
The Rowleys are believed to be the home of coral trout in Western Australia and the fishing inside the lagoon at Clarke can be extraordinary.
These shallows are packed with several different species of trout, along with long-nose emperor and other species of emperor, trevally, red bass, wrasse and cod.
On light tackle, or fly, you can have a ball in the shallows in clear water, watching the various species fight over your offering.
Leading operators such as Reel Teaser use barbless hooks and practice catch and release to protect this precious fishery.
Around the edges of the reef bigger fish start to show, including more red bass, hulking giant trevally, more coral trout and jobfish.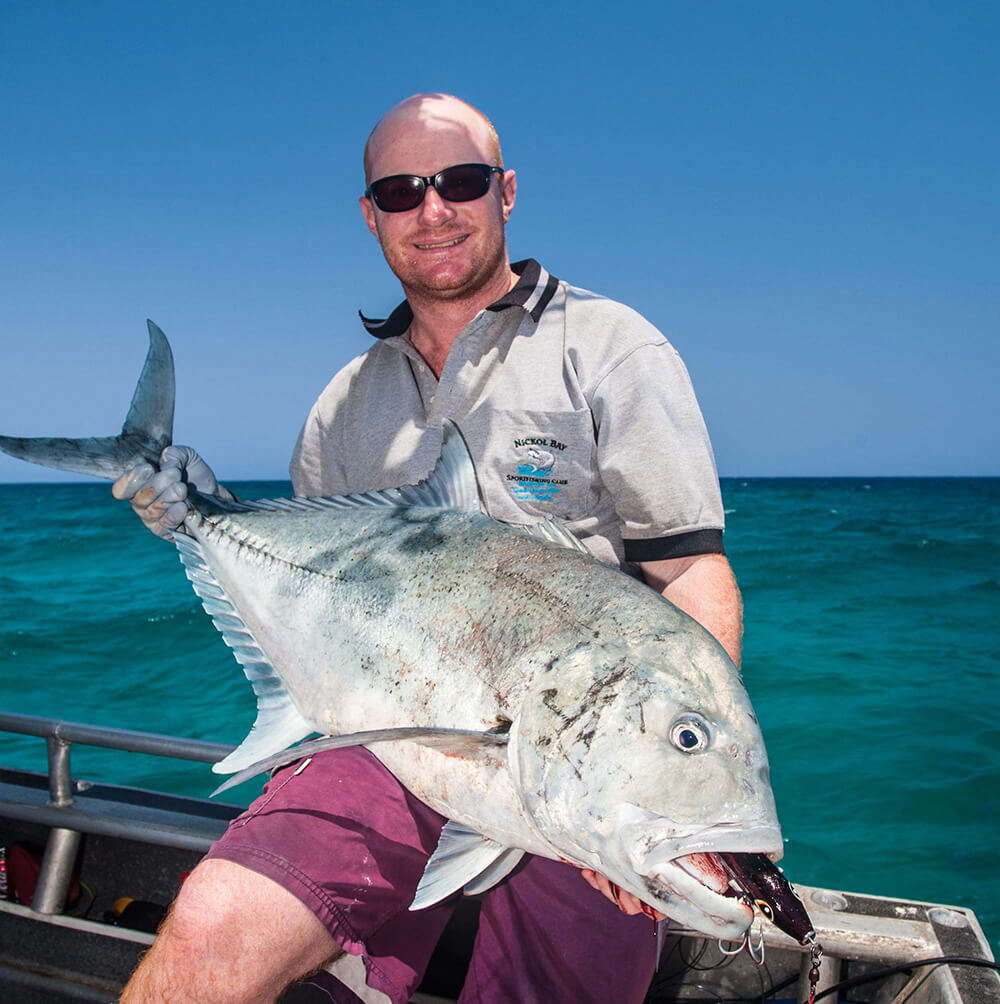 Throwing big stickbaits and poppers around these areas, and there are miles of reef edge around Clerke waiting to be explored, can result in some thrilling fishing, although it always pays to put safety first when fishing around reef edges as waves can rise suddenly and cause serious danger.
You can expect to encounter some big giant trevally and these will fully test any fisher's gear, with sharks also chasing down lures at times.
The trout along the edges are usually bigger than in the lagoon and there's a good chance of a trophy catch.
Heading into the bluewater (with visibility of 60m-plus) of the Rowleys, there is the chance to tangle with many prized species and some of the fastest fish in the ocean.
Billfish cruise these waters and sailfish are a regular catch, especially at certain times of the year.
When they arrive in big numbers, the fishing for sails can be stellar and arguably as good as you will find in Australia.
Marlin are quite often encountered on the troll and there is the chance to tangle with the elusive broadbill swordfish at night.
Anglers travel across the globe to chase dogtooth tuna but the Rowley Shoals is one of the few locations in WA where you can find them.
Some big doggies have even been caught by anglers casting off the moorings, and they are usually caught by trolling, on jigs or on sinking stickbaits.
In fact, plenty of good fish are caught by fishing around the moorings at the Rowleys, including trevally and red bass.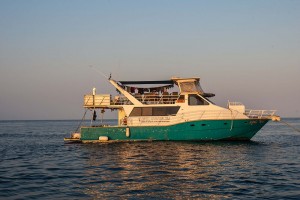 Another oceanic pelagic speedster, wahoo, are a common catch in the waters around the Rowleys and they are usually caught while trolling.
Yellowfin tuna are another species you can expect to encounter around the atolls, along with Spanish mackerel.
These species are just the tip of the fishing iceberg at the Rowleys.
In many ways a trip to the Rowley Shoals is more about what you want to catch rather than what you can catch and the hardest decision will be deciding what to target each day.
Species:
Sailfish, dogtooth tuna, wahoo, coral trout, giant trevally, yellowfin tuna.
Lures:
Halco Laser Pro 190DD, Halco Roosta 160, ASWB SS120, Yo Zuri Bull Pop, Abu Garcia 150g Skid Jig.
Tackle:
Indian Pacific GT Tamer and Shimano Stella 18000, spooled with Berkley Whiplash 100lb braid, and Black Magic Tough Trace 200lb. Shimano Type J PE5 jigging rod with a Stella 10000PG, spooled with Berkley Whiplash 80lb and Black Magic Tough Trace 130lb leader.
Access:
Charter boat.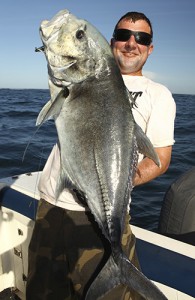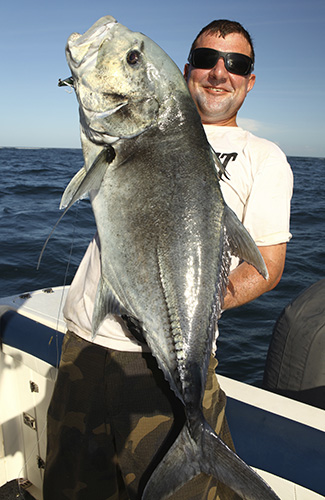 Giant trevally are one of the most challenging, hard fighting species and are a highly prized catch for the keen angler.
If you want to find out more about how to catch this exciting species, check out our How to Catch Giant Trevally page.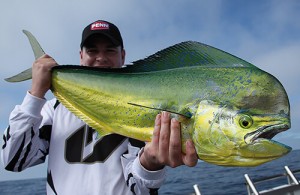 Keen to wet a line over Winter but can't get out to the Rowleys? Never fear, I Love Fishing has plenty of other options to keep you catching fish all through the colder months.
Check out our Winter Fishing Options article for some cold weather fishing inspiration.