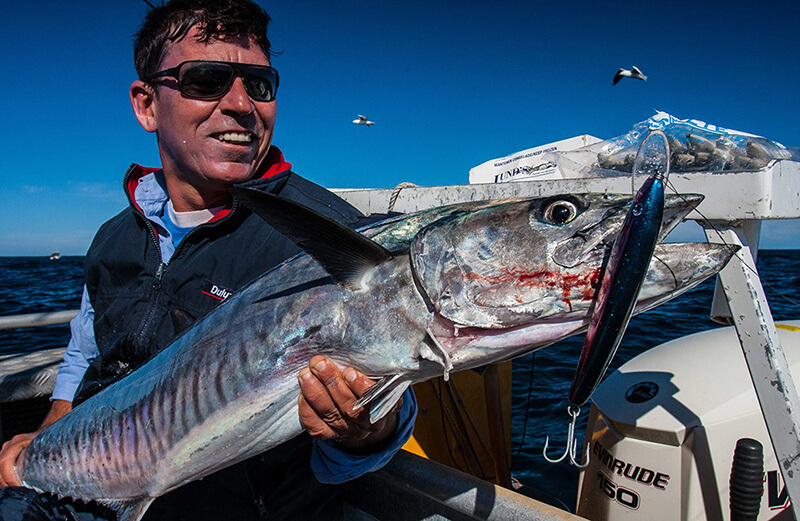 It is eminently possible the Abrolhos Islands are WA's fishiest location.
Rich in history, some of it brutal, the 120-plus islands which comprise the Abrolhos are a mecca for WA recreational fishers and with good reason.
Located just 60 kilometres off Geraldton, itself just a four-hour drive from Perth, the Abrolhos offers an array of different fishing opportunities which is unmatched in WA.
It manages to offer a great mix of both southern and northern species, and caters for anglers of all types, whether they want to cast lures for pelagics or soak baits for prize demersals.
Fishing at the Abrolhos Islands is tightly controlled and possession and bag limits differ from other areas in WA to reflect the need to carefully manage this brilliant wilderness fishing location.
You are not allowed to camp on the islands, but you can visit the Abrolhos on your own private vessel and there are several locations where you can moor overnight.
However, many fishers keen to try their luck in these waters choose live-aboard charters and there are several which operate out of the Abrolhos every season, usually offering trips up to week long during the middle of the year when the weather is most favourable.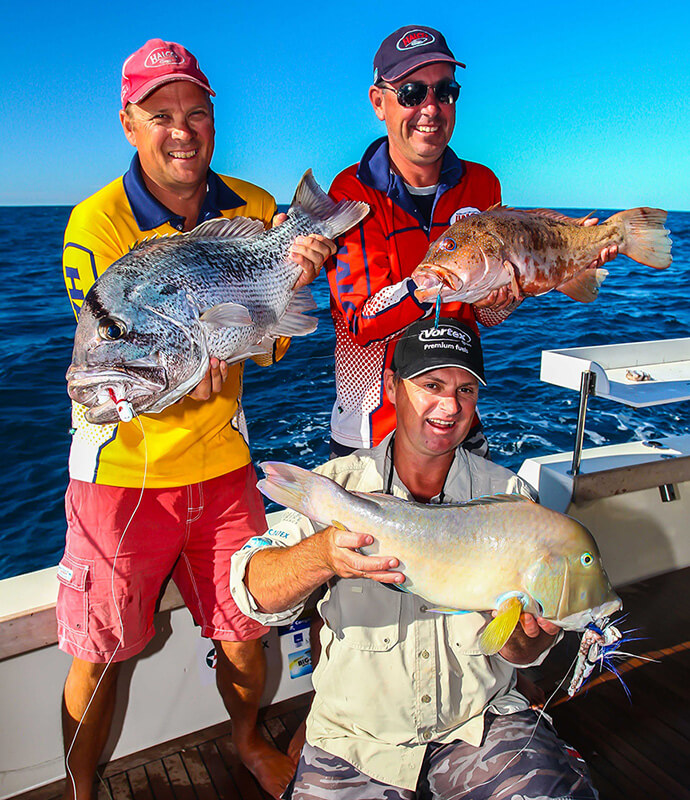 From the shallows around the islands all the way out to the deep blue, there is fishing action to be had at the Abrolhos.
In close in just a few metres of water coral trout can be prolific at times and are willing lure takers up to surprisingly good sizes for such skinny water.
They will even come off the bottom to hit poppers in spectacular strikes, with the odd spangled emperor showing up as well.
As the water gets a little bit deeper, samson fish and yellowtail kingfish can be found cruising around and they soon find the safety of the coral when hooked in shallowish water.
Some of the kings and sambos are of massive proportions and they have broken many angler's hearts.
As you head deeper again, hungry pelagics such as shark and Spanish mackerel come into play and these can be found patrolling the dropoffs around many islands.
Trolling is a sure way to find the macks, as is choosing a likely location and floating an unweighted mulie around, at day or night.
Big yellowfin tuna are often seen busting up around the Abrolhos and offer another exciting challenge.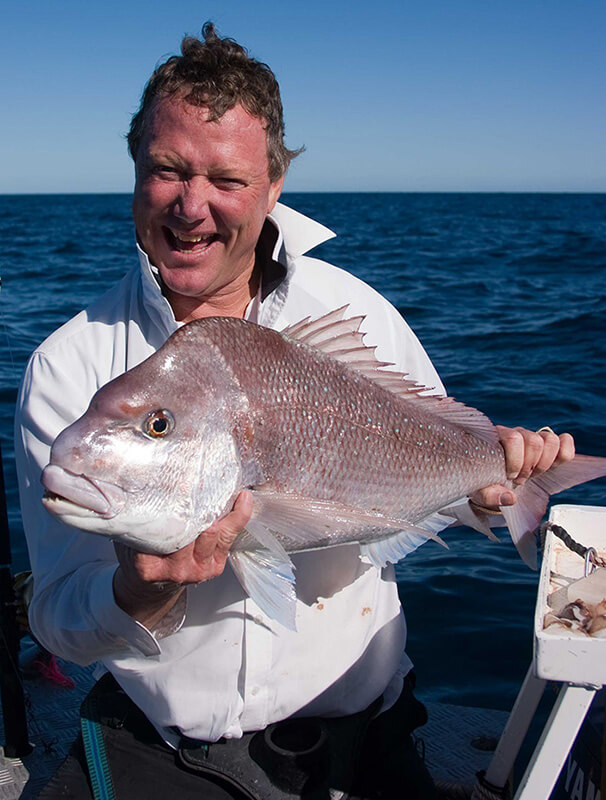 Those heading far west of the islands can also tangle with marlin at certain times of the year.
But while the pelagic fishing can be great, for many it is the allure of the species which live close to the bottom which most appeals.
Like coral trout, baldchin groper can be prolific in the shallows and respond well to baits, but these powerful fish take a lot of stopping with so much structure around.
Dhufish are one of the most prized captures in the southern half of the state and the Abrolhos is a premiere spot for chasing them.
Whether it be on baits, jigs or plastics, they are caught in good numbers every year and to good sizes, producing memorable moments for many anglers.
Pink snapper are another species which can be found in good numbers at the Abrolhos and like dhuies they will take baits, jigs and plastics.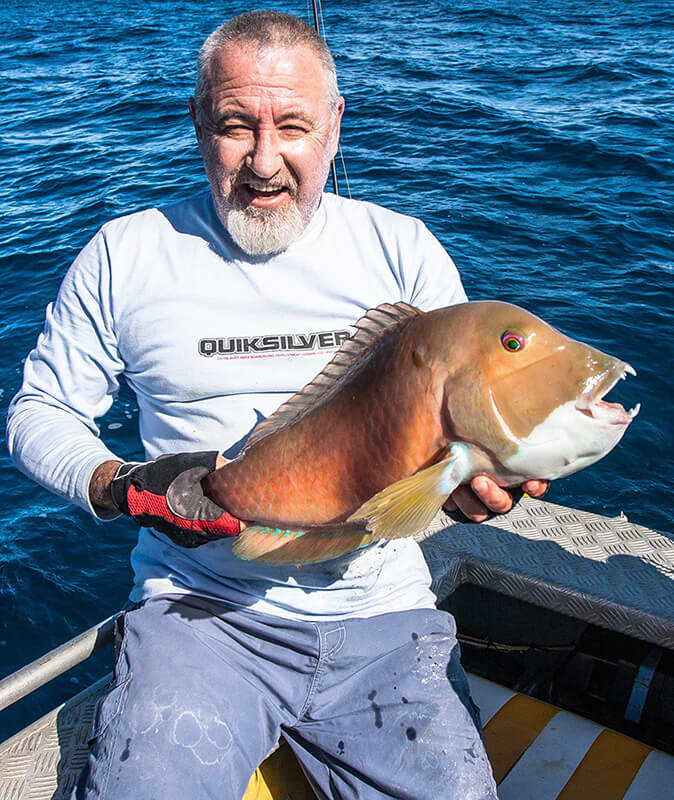 It is a mark of the quality of the fishing at the Abrolhos that the species mentioned are but a few of those which can be encountered there.
It's not just fish which are on offer at the islands either, and many a good feed of fresh squid has been gathered under the lights of a boat of an evening.
The quality of the fishing is only matched by the scenery and the Abrolhos is a visual feast, with the many islands, clear water and brilliant corals, along with seabirds, seals, sharks, dolphins and whales.
Its appeal is highlighted by the fact many groups organise annual trips to the Abrolhos to get their regular fix of one of WA's ultimate fishing destinations.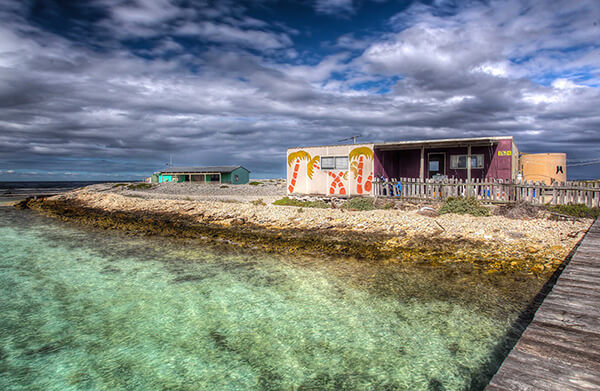 Species:
Spanish mackerel, shark mackerel, yellowfin tuna, dhufish, pink snapper, baldchin groper, coral trout, samson fish, yellowtail kingfish, marlin.
Lures:
Rapala X-Rap SRX14, Halco Whiptail Jig 60G, Boom Baits Forking Jerk 5-in, Smash Crab, Halco Laser Pro 180DD
Tackle:
Evergreen Caprice PSPJ603L (1.91m) and Banax GTX2000 spooled with 30lb Platypus P8 braid and 60lb Black Magic Tough Trace; Pflueger Trion SP722H (2.18m) with a Pflueger Salt 60 spooled with Rovex Viros 30lb braid and 60lb Black Magic Tough Trace.
Access:
By boat only; private vessel (no camping on islands) or live-aboard charter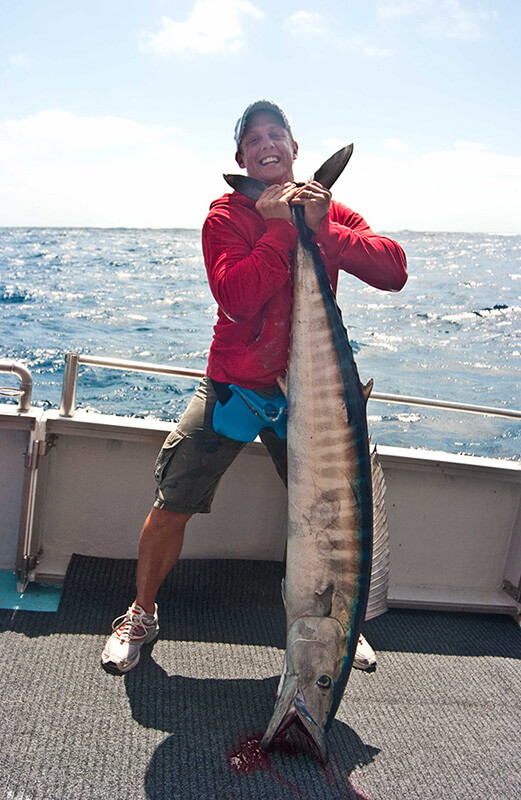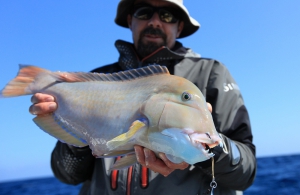 Geraldton's excellent fishing opportunities, modern conveniences and plentiful accommodation make it a great base for anglers planning a trip to the Abrolhos Islands.
Find out more in our Geraldton Where to Catch guide.