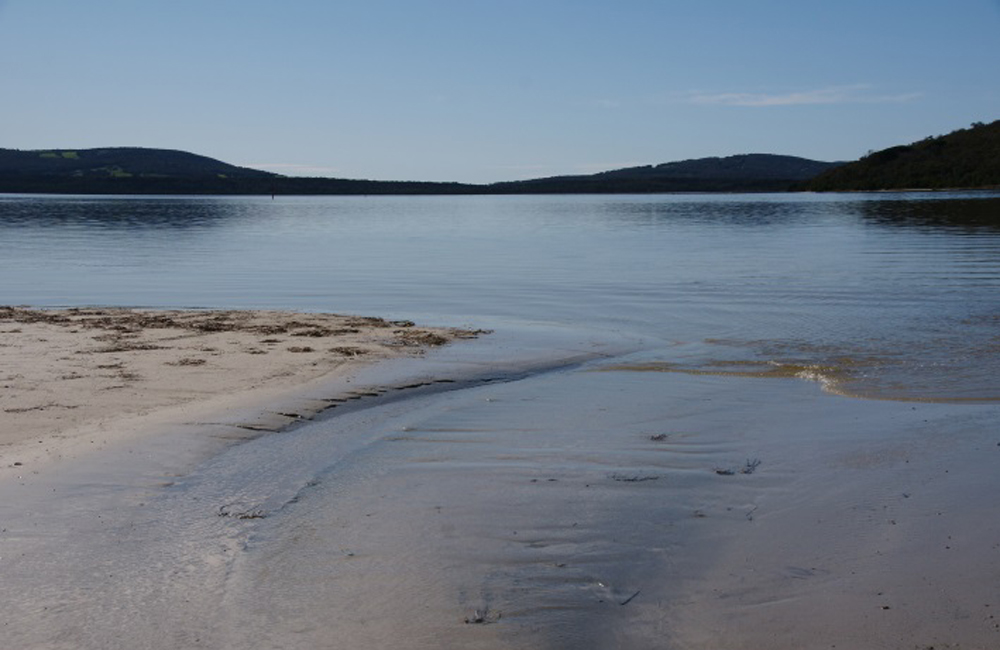 MEDIA RELEASE – 21 September 2015 (Courtesy of the Nature Conservancy Australia)
In a West Australian first, The Nature Conservancy Australia has partnered with Recfishwest, University of Western Australia and South Coast Natural Resource Management to bring back the oyster reefs to Oyster Harbour in Albany, Western Australia.
Oyster reefs were once a thriving and abundant part of the Oyster Harbour underwater seascape, providing habitat for fish, filtering water and capturing nutrients. Sadly, like in many bays and estuaries across Australia, Oyster Harbour's abundant oyster reefs have been lost.
Professor Peter Cook, Centre of Excellence in Natural Resource Management, University of Western Australia highlighted some reasons that have contributed to the loss of the reefs. "Albany's regional shellfish reefs, particularly those in Oyster Harbour were once highly productive habitats, but were virtually gone by the late 1800's, probably due to heavy dredge-fishing, although pollution and disease may also have contributed to their decline."
This project aims to identify and restore oyster reefs to help to improve recreational fishing, biodiversity and water quality in Oyster Harbour.
Recfishwest's CEO Dr. Andrew Rowland highlighted the strong recreational fishing support for the project. "Recreational fishers understand that healthy waterways underpin healthy fish stocks and we strongly support protecting and restoring fish habitat which ensure enjoyable experiences for an estimated one third of the population who like to wet a line."
Working with the community, the project will develop a baseline understanding of historical and current oyster populations in order to guide future restoration efforts.
"As this exciting project progresses we will encourage opportunities for local community and stakeholder involvement," Dylan Gleave, Coastal, Marine and Water Program Leader, South Coast Natural Resource Management.
Native flat oysters will be raised at Frenchman Bay hatchery in Albany. During the spawning stage, millions of oyster larvae will be released and settle on recycled bivalve shells. The larvae are then left to grow into juvenile oysters for a 3-6month period on commercial farming leases. During the early growth stage our team will lay substrate of limestone or surplus farm mussel shells onto the seafloor to provide a foundation for the juveniles to be placed and grow into reefs.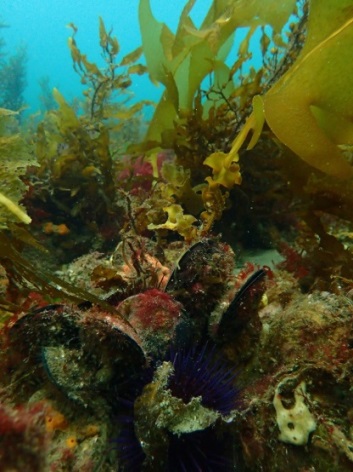 This project marks the second stage of The Nature Conservancy Australia's (TNC) Great Southern Seascapes program. TNC has already embarked on an Australia first pilot program testing a range of reef restoration methods based on successful overseas reef restoration programs, in Victoria's Port Phillip Bay. To find out more visit http://www.natureaustralia.org.au/our-work/great-southern-seascapes/
"85% of oyster reefs have been lost worldwide making it the most threatened marine habitat on earth. This disturbing statistic highlights just how important this work is." Dr Chris Gillies, Marine Manager, The Nature Conservancy Australia.
Utilizing experience developed from oyster restoration both internationally and in Victoria, the project will trial different approaches to restoring southern mud or native flat oyster (Ostrea angasi) reefs, with the goal of moving to large-scale restoration activities from 2017.
This project was made possible by the Recreational Fishing Initiatives Fund and The Nature Conservancy Australia and supported by WA museum, Recfishwest and the WA Department of Fisheries.
For more information, interviews or images please contact:
Inga Feitsma
Communications Manager – The Nature Conservancy Australia
Phone: 03 8346 8614 OR 0408 657741
Email: inga.feitsma@tnc.org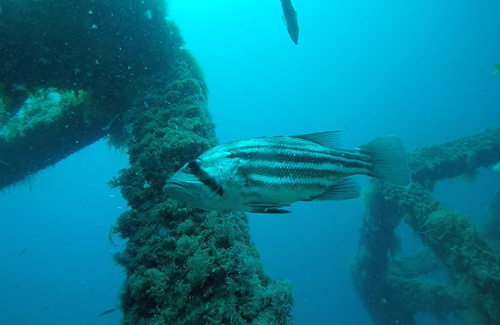 Recfishwest strongly supports projects and initiatives that improve our state's fish habitats in WA and fish environments. To find out more check out our Fish Habitats article.
To find out more about fish habitat restoration check out our Treen Brook Restoration article.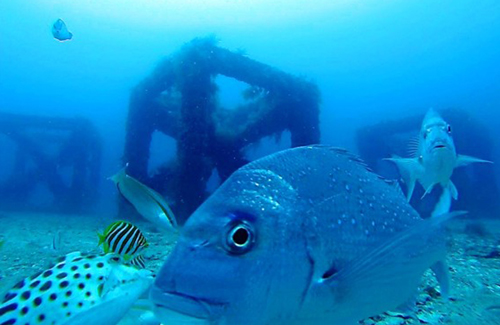 Artificial reefs in WA will complement Western Australia's robust and adaptive fisheries management approach ensuring fish stocks remain sustainable. Find out more in our Artificial Reefs in WA article.