Recfishwest Launches WA's First Fishing Rules APP. It's the first Smartphone App for fishing in WA, conveniently delivering the fishing rules to the community at the touch of a button.
The Recfishwest App is free to download and will give all WA fishers the latest fishing rules in their pocket, even when they find themselves well outside of phone and internet reception.
Recfishwest CEO Dr Andrew Rowland said his team had worked hard to deliver the best fishing information to support sustainable fishing for the WA community.
"To have up to date fishing rules in the palm of your hand, especially if your 20km off-shore, is exciting and a huge step for the fishing community doing their bit for the sustainability of our oceans and waterways", Dr Rowland said.
The new App also has an easy and efficient Fish Identification feature which will help fishers identify some of WA's commonly caught recreational species.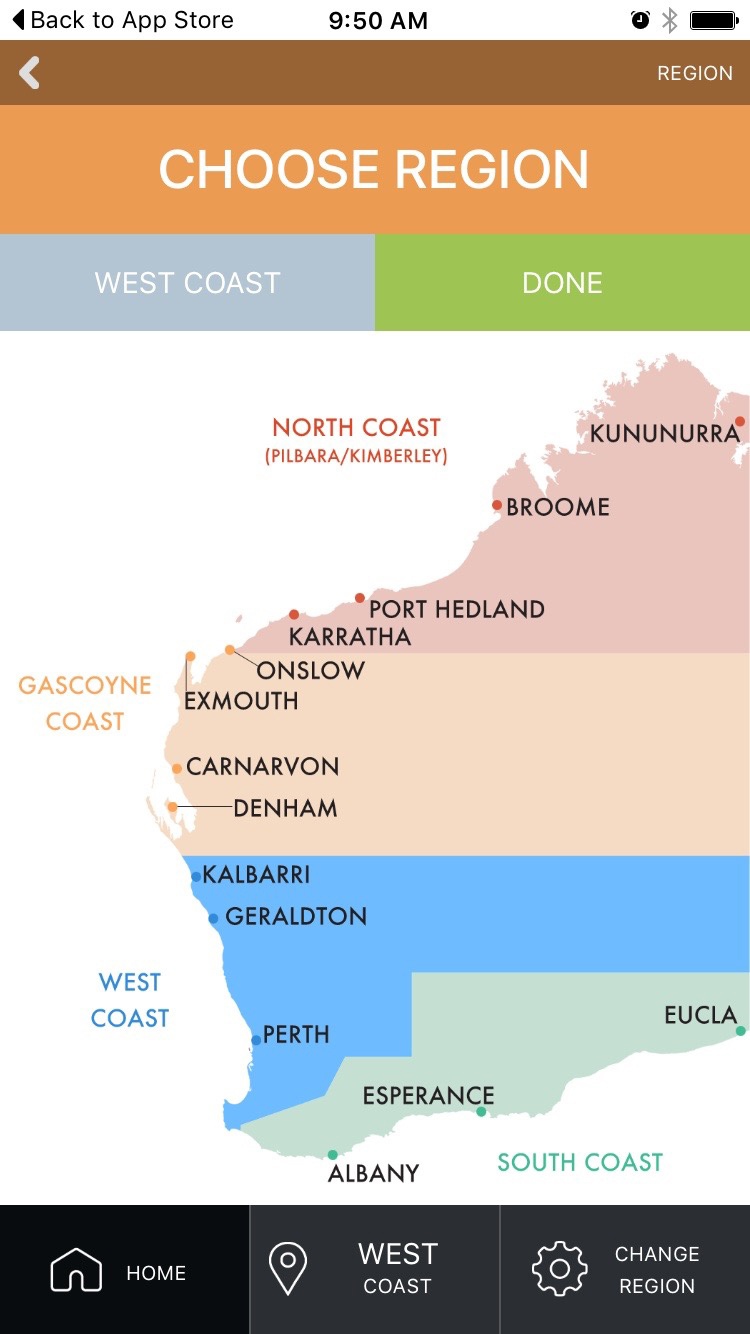 "The all too common scenario of mum and dad with kids on the beach catch a fish and don't know what it is, if they can eat it, what legal size it needs to be and how many they can take are all answered through our App."
The App contains finfish, crustaceans, molluscs and other invertebrates and can be used along the whole state's coastline from Eucla to Wyndham as well as in all inland waters, all easily accessible through the easy to use location feature.
The App also contains a subjective edibility rating for each fish. This is a component of the App we wish will create as much conversation around the weekend BBQ as it did in the Recfishwest office during its development of the App.
This App is another example that Recfishwest is working hard to make fishing better.
Available on iPhone and Android devices, the App is free to download today. Head to your favourite app store and simply search 'Recfishwest' or use one of these links: