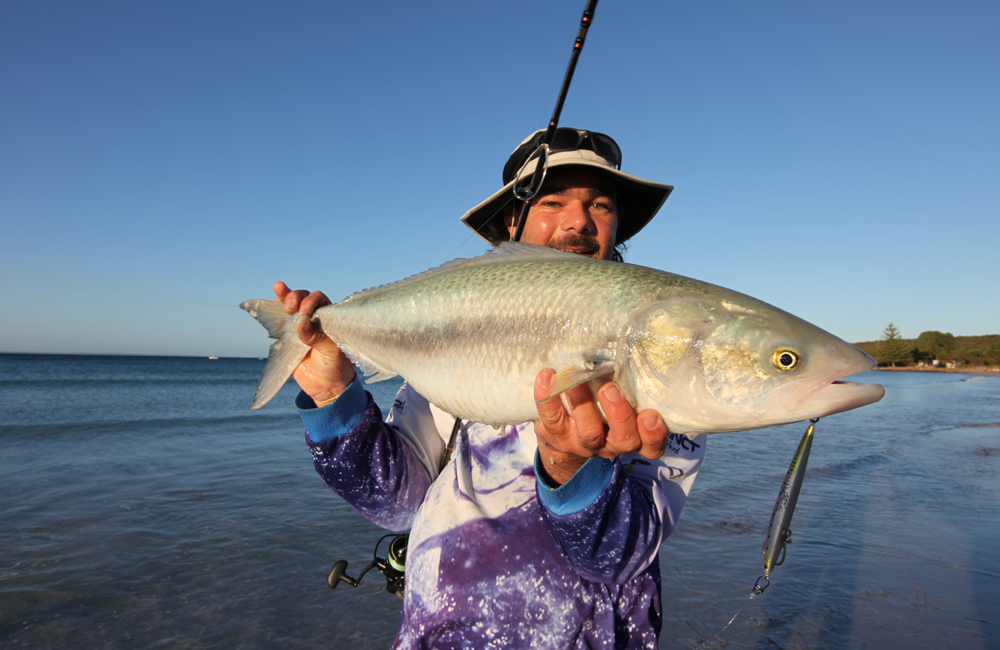 It is salmon season again in the South-West and that means some great fishing action. Recfishwest encourages recreational fishers to fish from the beach, rather than rocks, wherever possible.
Indeed, beach fishing is often more productive than rock fishing, and is also a lot more conducive to catch and release fishing for salmon. Over the next month there will be big numbers of salmon caught from Albany to Perth.
In metro waters, the south side and West End at Rottnest Island often hold fish, while Point Peron can produce salmon at times, as can the North Mole.
Around Mandurah, the White Hills to Prestons stretch can offer great salmon fishing at times and offers fishers the chance to drive along the beach looking for passing schools.
The sheltered bays around Dunsborough are famous for their salmon fishing as the schools pass through, with Bunker Bay and Rocky Point the most consistent locations. There will be plenty of fish between the Capes, and Hamelin Bay is one of the great salmon fishing spots for those with a 4WD.
Along the south coast, there are countless fine salmon fishing locations including the mouth of the Warren River, Windy Harbour, Parrys Beach, Bornholm, Nanarup, Cheynes Beach and Fosters Beach.
As salmon schools are constantly moving, patience is a virtue and you often need to wait for the fish to pass by. The great thing about salmon is they can be caught with just about any method, including bait, lure and fly.
Mulies are a top bait and easily fished on a set of ganged hooks on a weighted or unweighted rig, depending on location and conditions. But when the Salmon are running, they will pretty much take anything.
Any lure that does a good imitation of a mullie is a chance to catch fish, especially minnow lures. Surface poppers, stickbaits and soft plastics also catch plenty of fish and the visual aspect of surface fishing is hard to beat for many anglers. Big metals are also an important part of the angler's armoury, as they enable long casts to schools sitting well off the shore. We strongly reccomend single hooks on your lures as they're better for the fish and safer for you, especially if you plan on releasing your Salmon.
The salmon run is one of the great sport fishing opportunities in the world, so get out amongst it!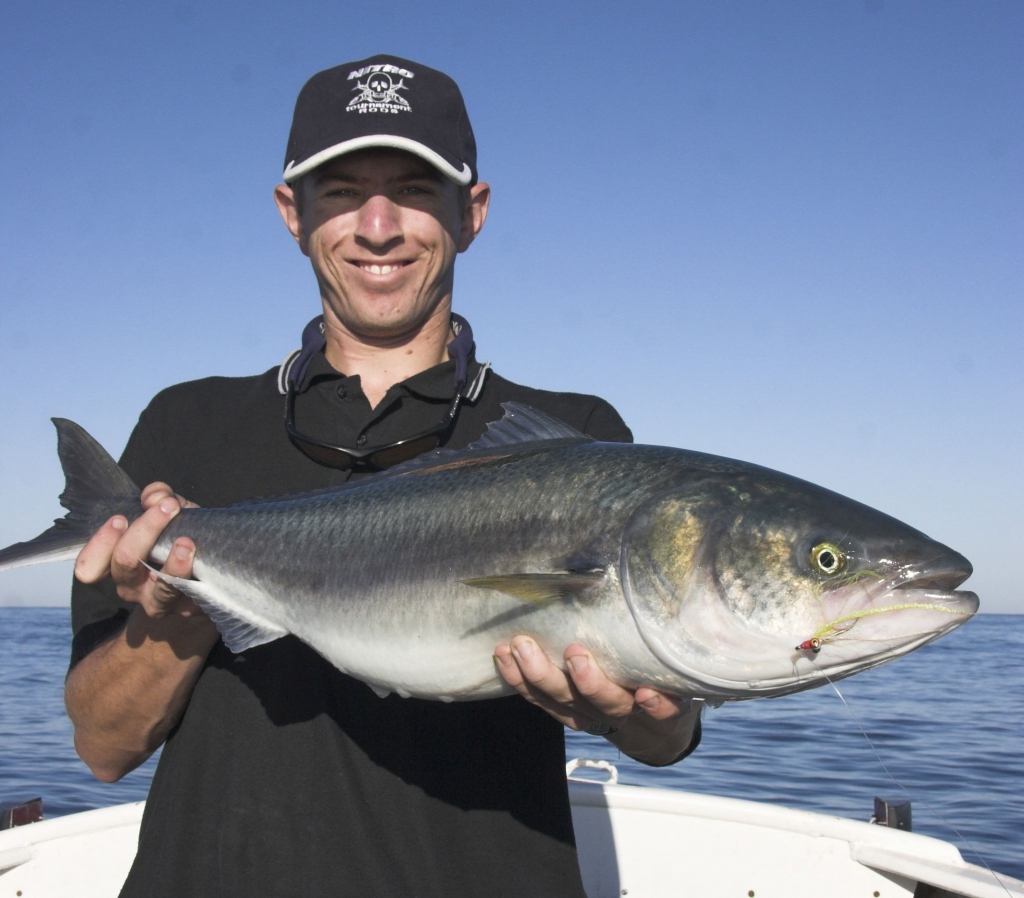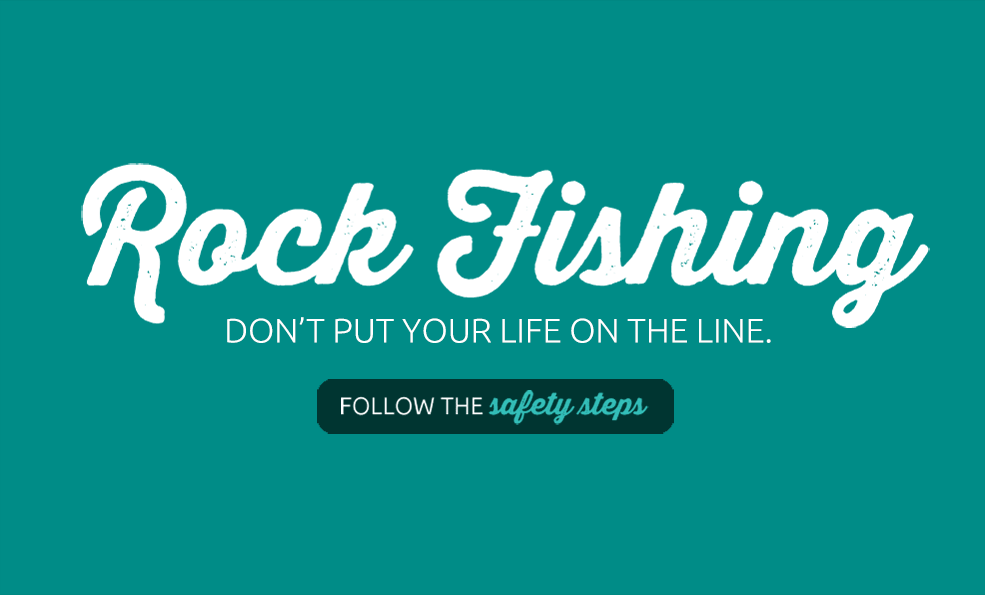 Don't put your life on the line.
For more information about staying safe while rock fishing, check out our Rock Fishing Safety guide.