With Christmas on the horizon, many of us are faced with the task of what to buy for that special someone. Year after year it seems the job only gets more difficult.
This year however, maybe consider going into a buying group with other members of the family and give a gift that could potentially save your loved one's life. For the avid angler, there could probably be no better gift to receive, especially in the unfortunate event of an accident and the gift gets used. You have ultimately given that person the gift of life!
Every year there is no shortage of new products hitting the market to prevent the loss of life both at sea and on the land. Some very good products are out of the price range of many anglers while other, more affordable and equally important items are the ones most people wouldn't even think of purchasing for themselves.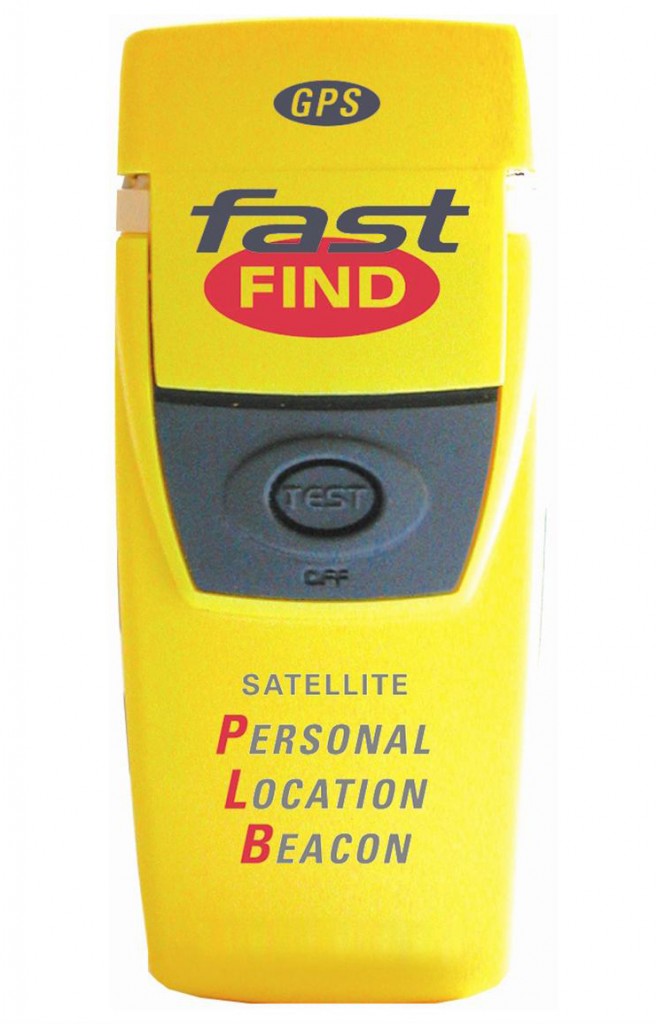 The first one we are going to cover is a GPS enabled Personal Locator Beacon, or PLB. This is basically a personal EPIRB system with a GPS signal so that when activated, rescue services can find where you are a lot quicker than conventional EPIRB systems. If registered properly, these units will give Search and Rescue services your contact and emergency information as well as GPS coordinates of where you are. The obvious benefit is that you can be located much faster and with less effort.
If you own a boat this device shouldn't be a replacement for the onboard EPIRB but can certainly be used in conjunction with one. The PLB is also a great piece of kit to carry if you are or know a freshwater angler who likes to hike off the beaten track, or for rock fishers who like to hike away from the high traffic areas in search of those rocks that are just around the next bay. Either way, having a GPS enabled Personal Locating Beacon is good for anyone who gets out and about by themselves or in small groups where there is a danger of being stranded.
If you know a boater that needs a new EPIRB or currently do not have one because they figure that they never go out past the required distance to need one by law, consider getting them one of the 406 MHz EPIRBS with GPS. Like the PLB these units give the rescue party the GPS coordinates of the EPIRB and ensure a much faster recovery time. Considering that the difference in price from a normal EPIRB is very little, it certainly makes sense.
Moving down into the lower price range is the Personal Flotation Device, or PFD. If the person you are buying for is a rock fisher then this one is an absolute no brainer! No matter what the conditions or the location, every rock fisher should be wearing an inflatable life jacket. Gone are the days of having to wear a bulky, heavy life jacket, the new breed of inflatable PFDs are slim line, light weight and extremely comfortable. They come in two models, manual and a self inflating. The self inflating type is a bit more expensive than the manual type, however if an angler is washed off the rocks and gets knocked unconscious on the way in, this will self inflate and hold the person's head out of the water until help arrives or assistance can be given.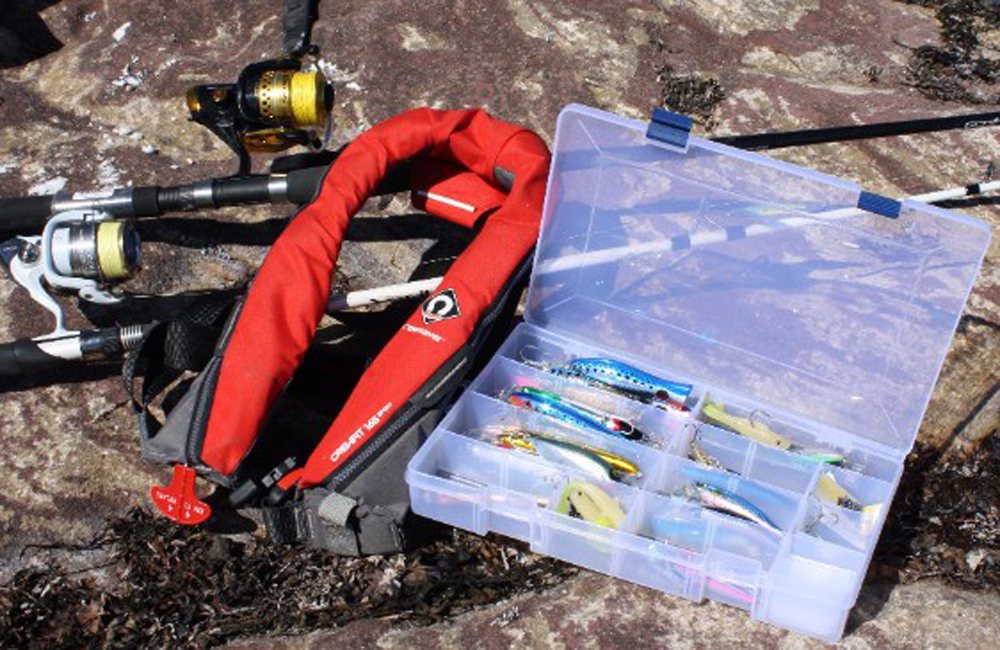 Fishing from the rocks is still the most dangerous sport in Australia. Hopefully this year is the last year that rock fishing gets this title. If more people wear life jackets while fishing from the rocks it is certainly achievable.
Inflatable life jackets are also an exceptional gift for those people who love boating with friends but cannot swim. Even though boat owners have to have a life jacket for everyone on board, if you cannot swim then having your own life jacket that you can wear at all times while on a boat is a great benefit. Wearing an older style bulky life jacket makes most activities quite hard, if not impossible, while an inflatable life jacket will allow you to wear it without even knowing it is there.
One thing to remember with inflatable life jackets is that they need to be serviced every year. There are self service kits available or most marine shops will be able to direct you to a company that will service them for you. Be sure to get the Australian Standards approved PFD 1.
The next product for boat owners that enjoy getting out by themselves or with young kids is the wireless Man Over Board system. While many solo anglers do the right thing and fish with an inflatable life jacket on and the engine kill lanyard attached, this is probably the must have item of the year and is going to be on many boat anglers' wish lists.
There are quite a few types of wireless Man Over Board systems on the market these days. While some of the more expensive models have extra features specifically for the commercial maritime industry, there are cheaper models more suited to recreational boaters and only alert the wheelhouse or boat crew that someone has gone overboard. A good model to look out for is The Autotether. This unit actually stops the engine so that you can get back on board the boat, which has very obvious benefits for the solo boater. It will also work with up to three individuals, giving peace of mind if there are young kids on board. The Autotether also has a very good battery life when compared to other units and is also one of the cheapest on the market.
The last item is something that is somewhat boring, but no matter what you do out and about in our great outdoors, there is no substitute for an in date and well equipped first aid kit. We all hope we never need it, but it is certainly good to know it is there if we do. First aid kits can be purchased online from St John Ambulance or from retail outlets such as hardware stores, office suppliers, chemists, outdoor recreation stores and some department stores.
So there you have it, fishing safety and Christmas all wrapped up for the avid angler!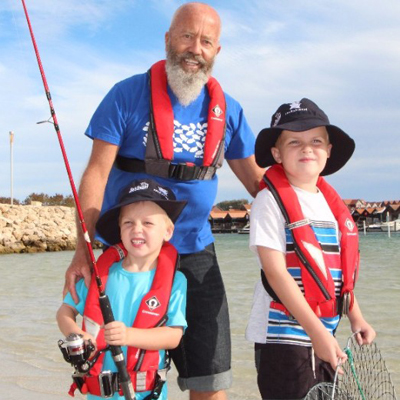 The Crewsaver Crewfit 165 Sport life jacket is a slimline & compact life jacket designed to be worn at all times and won't impede your fishing whether you're tipping cray pots, jigging for sambos or casting stick baits at Tuna.
The jacket, although tiny, inflates to a normal size and is rated to hold 200kg when inflated.
They are available to purchase online here in both adult and children's sizes.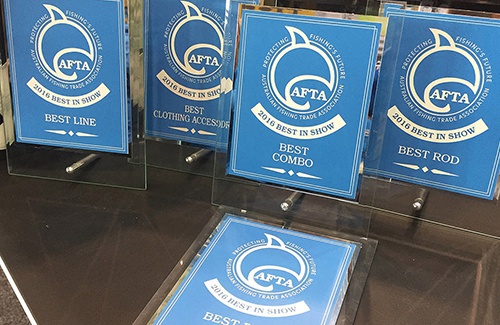 Need help writing your Christmas list?
Check out some of the best new fishing products in our 2016 AFTA Trade Show article for some great gift ideas.