Keep your eyes peeled for Recfishwest's Tip of the week, see below!
Your Fishing Photos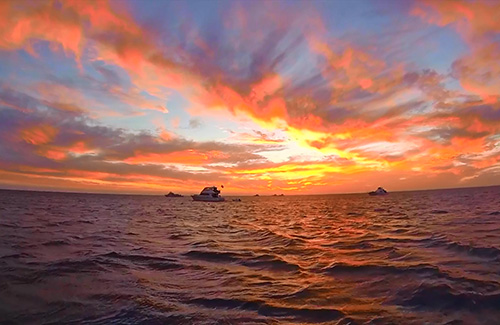 If you want to see yourself or your kids feature in our weekly state-wide Fishing Reports, send your best fishing photos and a description to isaac@recfishwest.org.au

Recfishwest Tip of the Week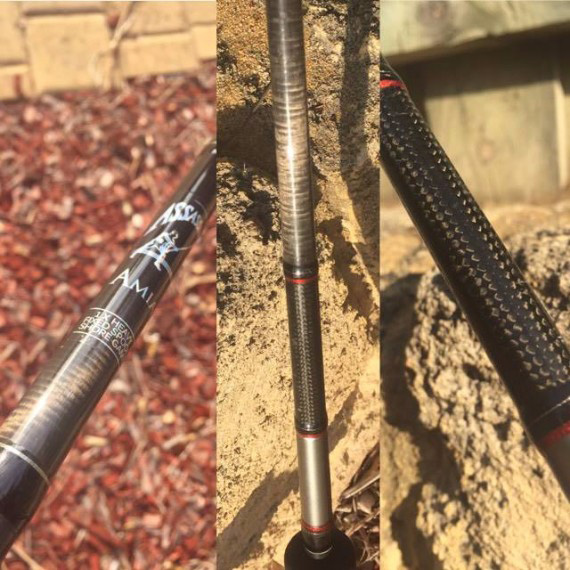 Graphite Rods
Technical Rating: Intermediate
Last week's Tip of the Week spoke about the perks of the current era of braided fishing lines which dominate much of the fishing scene today. To add to the casting distance and sensitivity delivered by braid, your line is best matched with a graphite rod. Around the same time as braided PE lines entered the fishing market so did graphite rods. Made from tightly woven carbon fibres, packed into sheets that are rolled and pressed into a high density carbon rod blank, graphite rods represent the pinnacle of performance fishing rods today.
The cross woven structure of the carbon fibres create a strong, lightweight and stiff rod in comparison to a fibreglass rod of the same dimensions. The weightlessness lends itself to effortless, finesse fishing but when power is needed, the lower section of the rod is extremely strong for its size. Modern jigging rods are a perfect example of this. The zero-stretch sensitivity in bite detection and hook setting that braid gives to jiggers is paired perfectly with the crisp and direct rod sensitivity and stiffness for maximum control and alertness to the fisher.
Alternatively, graphite pairs equally well with rods for casting. The stiff, even blank provides a parabolic curve along the rod getting the maximum flick and sensitivity from the tip and gutsy power from lower down in the rod creating effortless and effective casting distance. Similarly these properties assist in working lures with greater control and reaction speeds to bites for successful hook ups. If you havent already, you might want to consider upgrading some of your old rods for a more refined fishing experience with graphite. A huge range is now available for all fishing styles and all manner of budgets so check out your local tackle store to find the one for you.
Visit our Rod Action article for a more in depth breakdown of rod action for various applications and fishing styles, plus more.

Esperance Catches
Picture: The cooler weather seems to bring these tasty cephalopods alive, with big calimari generally caught in good numbers close to shore on the south coast through the cooler months. (Photo Courtesy Alesandro Daniele)
Boats
Mitch Johnson caught squid to 2kg and plenty of whiting during a recent inshore session. The crews who ventured to the islands and beyond during the Easter holiday period scored nannygai to 2kg, breaksea cod, samson fish and yellowtail kingfish. Southern bluefin tuna have not been caught for some weeks, but that is not to say the bluefin, which are commonly found in the 5kg to 15kg in these parts of the Southern Ocean, are not around.
Shore-based
Salmon are scattered along the local beaches with a few 3kg to 6kg fish caught at Salmon Beach and Fourth Beach during the week together with skippy to half a kilo, herring, flathead, mulloway in the 3kg to 5kg range. Stockyards has herring, skippy, juvenile and mature salmon. Fourteen Mile is worth a visit with mulloway, skippy and herring caught there recently. Bigger skippy can be found at Dunns and Rossiter Bay. Poison Creek has salmon, tailor, mulloway. Plenty of garfish have been showing up at the Taylor Street Jetty together with skippy to 35cm, herring, squid and the odd King George whiting. Bandy Creek boat harbour also has King George as well as big herring, skippy to 40cm and juvenile pink snapper.
Recfishwest Forecast
Some partly cloudy weather and possible showers for Esperance is expected over the next week. Winds generally below 10 knots and swell under 2m isnt looking too bad for fishers. Some good high tides after dark and the approaching new moon look good for targeting mulloway and pink snapper from some of the notorious beaches east of town. Yellowtail kingfish and samson fish as well as demersals are also worth targeting around the islands.

Albany Catches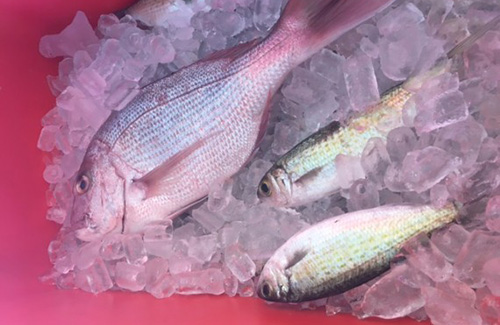 Picture: The freshest of the fresh. This is how we like to see a catch stored for the day, immediately iced and in prime eating form. This pic was sent in to us by Simon Mangini, nice work Simon!
Boats
Boat fishers who worked the 60m to 80m depths off Cheyne Beach and Albany picked up fair catches of breaksea cod, queen, pink and red snapper and samson fish. Bonito have been responding to trolled bibbed minnows off Tourist Rocks and Bald Head. King George whiting enthusiasts have generally been required to work for their fish through the inshore waters. Sand whiting are certainly in better numbers in these parts than their royal cousins and there seems to be a few more squid around, especially in waters east of town.
Shore-based
Easter holidaymakers, who travelled from far and wide to fish the local beaches in the hope of catching Australian salmon, enjoyed some entertaining sessions, but the 3kg to 7kg fish were perhaps not in their usual big numbers around the coast for this part of the season. Small schools that ranged from half a dozen to several dozen fish reportedly turned up every so often at Cables, Sand Patch, Lowlands and Nanarup during the long weekend. I spent the weekend at Cheyne Beach and while I did manage to score a few nice salmon and some big herring, which struck lures sized for salmon with conviction, the schools seemed to want to stay farther offshore. This seemed to be the situation along most of the southern coast where boat fishers had little difficulty catching dozens of salmon while surf fishers had to be patient. The King and Kalgan rivers fished well for black bream to 40cm and mulloway to 70cm.
Recfishwest Forecast
Swell will be the biggest limiting factor for those fishing out of Albany over the next week with 2m to 4m south westerly swell predicted over the course of the week. Weather is also looking somewhat wet with possible showers saturday through to Wednesday. Land based fishers should avoid the rocks and fish the beach and river while the swell is up. Frenchmans, Two Peoples Bay and the south western corner of Cheynes Beach would be the best spots to avoid the swell. The new moon and late morning high tide should do well for demersals.
How To Fillet Herring?
Take a look on the Catch Care and Cooking tab of the How to Catch Australian Herring page for the easiest way to knock off some succulent fillets of one of WA's most reliable, accessible and sustainable fish species for safe and enjoyable fishing for the whole community.
For tips of how to catch a feed of herring and other tutorials on filleting, skinning and boning, I Love Fishing is your all in one resource for the WA fisher.