Keep your eyes peeled for Recfishwest's Tip of the week, see below!
Your Fishing Photos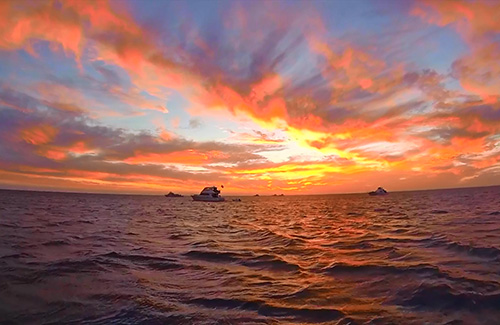 If you want to see yourself or your kids feature in our weekly state-wide Fishing Reports, send your best fishing photos and a description to isaac@recfishwest.org.au

Exmouth Catches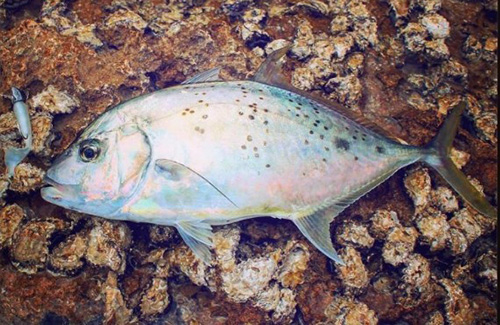 Picture: Goldspot trevally can provide a spirited fight from shore, targeted from the interspersed rocky limestone reef and beach sections on the west coast of the Exmouth cape.
Boats
Bluewater sport fishing enthusiasts continue to encounter black and blue marlin in depths starting at 50m and 600m respectively. Wahoo, dolphin fish and yellowfin tuna have been among the by-catch welcomed by those targeting billfish. Deep droppers have been landing some nice ruby snapper and goldband jobfish. Shallower waters are fishing reasonably well for red emperor, rankin cod and spangled emperor, however sharks have been problematic. Spanish mackerel catches are improving along the back of the west coast reef and near the Muiron Islands.
Shore-based
Bluebone and spangled emperor have been caught on baits at some of the west coast accesses and near the tip of the cape. There are big queenfish frequenting Pilgramunna while the areas near the Rangers Hut have been fishing well for bigger goldspot and golden trevally. Yellowfin whiting can be caught along the beaches near town while estuary cod and a few mangrove jack have been picked up at the Bay of Rest.
Recfishwest Forecast
With tidal movement increasing into next week, effort might be best spent toward the end of the week. Moderate winds are expected with a bit of a break Saturday through Monday where they are not expected to rise much above 10 knots. The late morning and midnight high tides are the best bet for shore based fishers with periods in between high and low tide providing good tidal current for fishing the reefs outside of the west coast Ningaloo Reef lagoon.
Recfishwest Tip of the Week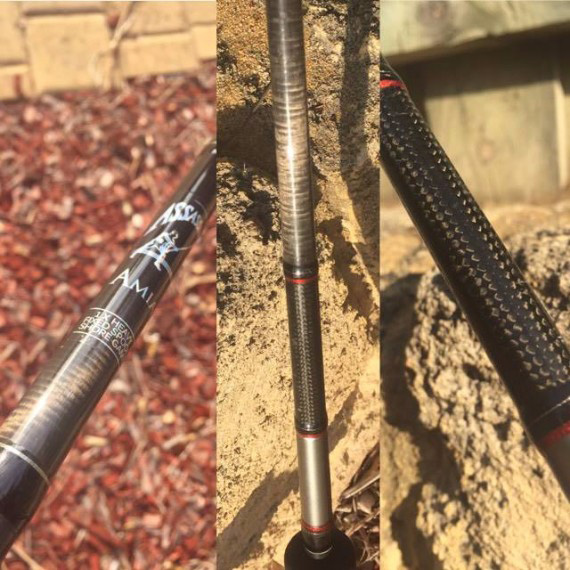 Graphite Rods
Technical Rating: Intermediate
Last week's Tip of the Week spoke about the perks of the current era of braided fishing lines which dominate much of the fishing scene today. To add to the casting distance and sensitivity delivered by braid, your line is best matched with a graphite rod. Around the same time as braided PE lines entered the fishing market so did graphite rods. Made from tightly woven carbon fibres, packed into sheets that are rolled and pressed into a high density carbon rod blank, graphite rods represent the pinnacle of performance fishing rods today.
The cross woven structure of the carbon fibres create a strong, lightweight and stiff rod in comparison to a fibreglass rod of the same dimensions. The weightlessness lends itself to effortless, finesse fishing but when power is needed, the lower section of the rod is extremely strong for its size. Modern jigging rods are a perfect example of this. The zero-stretch sensitivity in bite detection and hook setting that braid gives to jiggers is paired perfectly with the crisp and direct rod sensitivity and stiffness for maximum control and alertness to the fisher.
Alternatively, graphite pairs equally well with rods for casting. The stiff, even blank provides a parabolic curve along the rod getting the maximum flick and sensitivity from the tip and gutsy power from lower down in the rod creating effortless and effective casting distance. Similarly these properties assist in working lures with greater control and reaction speeds to bites for successful hook ups. If you havent already, you might want to consider upgrading some of your old rods for a more refined fishing experience with graphite. A huge range is now available for all fishing styles and all manner of budgets so check out your local tackle store to find the one for you.
Visit our Rod Action article for a more in depth breakdown of rod action for various applications and fishing styles, plus more.