Latest Fishing Report
Welcome to Recfishwest's weekly fishing report, brought to you by Recfishwest's fishing expert Joachim Azzopardi, John Curtis for his Mandurah and Surrounds report and Matt Cox for the latest in Kununurra.
Keep your eyes peeled for Recfishwest's Tip of the week, see below!
Your Fishing Photos
If you want to see yourself or your kids feature in our weekly state-wide Fishing Reports, send your best fishing photos and a description to bronte@recfishwest.org.au

Kalbarri Catches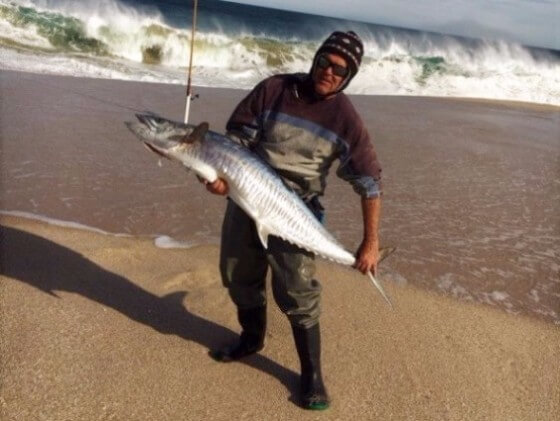 Picture: The great thing about Kalbarri is you don't have to leave the beach to catch a great fish, due to the amount of land based fishing opportunities where you can catch species such as tailor, mulloway and Spanish mackerel.
Boats
The boats continue to pick up a few spanish mackerel and yellowfin tuna north and south of town. Pink snapper, coral trout and baldchin groper have been caught on soft plastic jigs near the cliffs south of the river mouth. The charter boats have been finding red emperor and dhufish in 30m to 50m of water. Schools of mulloway have been encountered by reef fishers in a range of areas.
Shore based
Big tailor have been turning up at Chinamans during the first light to sunrise period. Tailor have also been appearing at nearby Oyster Reef and Frustrations along with the odd spanish mackerel. Mulloway ranging from 5kg to 20kg have been caught north of the river mouth when the swell has been low enough for surf fishers to access this stretch of coast. Blue swimmer and mud crabs have made a return to the Murchison River following several months of absence. Black bream and estuary cod seem to be main species being caught in the lower and middle reaches of the system.
Geraldton Catches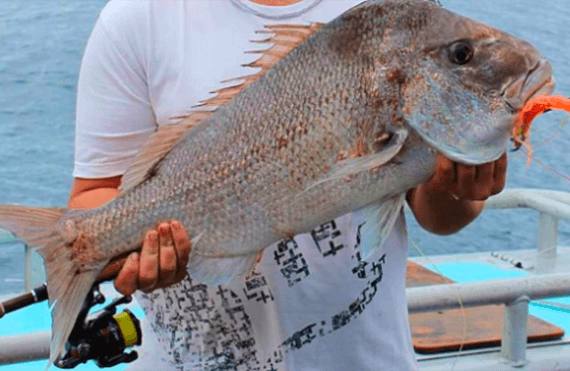 Picture: Fishers heading over to the Abrolhos Islands have been doing well on pinkies and a variety of mackerels (Photo courtesy of Robbie Leck).
Boats
Crews who managed to head out, when the weather allowed during the past week, scored fair catches of dhufish, pink snapper and baldchin groper near African Reef, west of Pensioners Bank and along the lumps off Coronation. There were a few spanish and shark mackerel caught near town, at areas that include off St Georges, as well as in waters closer to the Abrolhos Islands. Dinghy and small boat fishers have continued to pick up plenty of squid along the seagrass beds together with mixed catches of herring, small skippy, chopper tailor and pike.
Shore based
The Flat Rocks to Greenough stretch has been producing the odd big mulloway in the 12kg to 20kg range. Tailor have also been turning up along this stretch in the mornings and evenings together with herring, dart and pike. Yellowfin and school whiting have been caught in numbers along the foreshore. The back of The Lives and marina rock wall has squid, especially in the evenings. Several pink snapper, of about 4kg to 6kg, that were caught this past week were believed to have come from the beaches north of Drummonds Cove.

South West Catches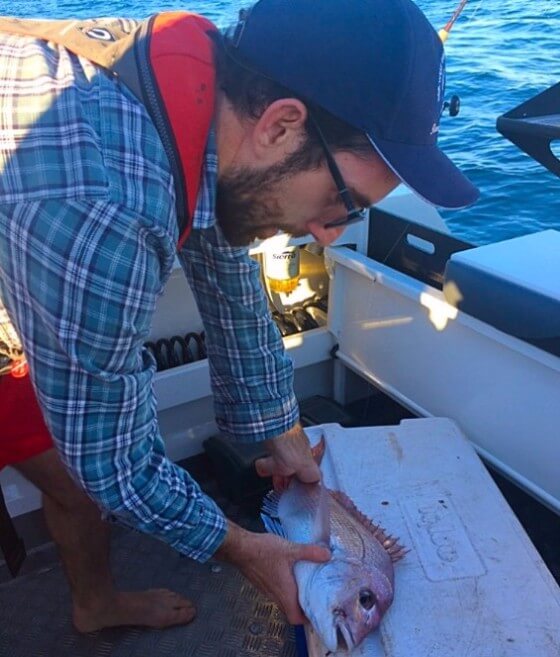 Picture: Recfishwest Habitat Officer Michael 'Tropi', Tropiano getting amongst the awesome pinky fishing this winter. Great to see you wearing your life jacket Tropi! – Are you in the market for a life jacket? Click here.
Boats
The pink snapper action in Geographe Bay has continued with dozens of 4kg to 10kg fish again caught within the popular waters. While most of the snapper were caught early morning or around sunset, some fishers managed to pick up fish during the middle hours of the day. The anchor and burley method has proved to be an effective technique in bringing the snapper to the vicinity. The seagrass beds extending from Eagle Bay to the Busselton Jetty fished well for squid right up until the recent big storm. There are bread and butter species including herring, skippy and whiting being caught within a mile or so of the coast.
Shore based
Several pink snapper were caught from the rocks and beaches including Monaghan's Corner, Rocky Point and Bunker Bay. Tailor have been turning up some mornings and evenings at Elmore Road and Bunker Bay. Squid can be caught from the Quindalup finger jetty and the Busselton Jetty, especially in the evenings. Herring and whiting have been caught along both sides of Cape Naturalise.
South West Freshwater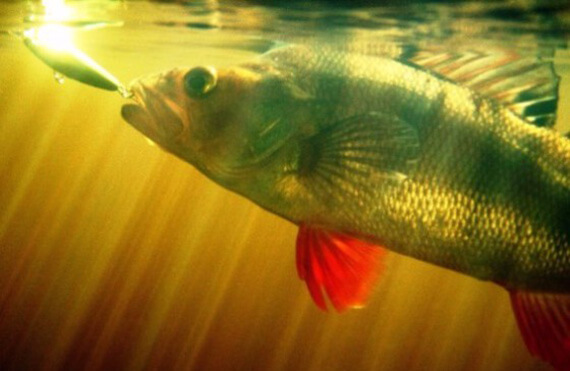 Picture: Redfin are probably the number one targeted species by many soft plastic freshwater anglers.
REDFIN or ENGLISH PERCH
Redfin perch are an introduced species, today the best waters for redfin are the upper reaches of the Warren River, near Pemberton, where the deep, still pools and snaggy areas hold the biggest specimens and the Murray River is worth a try. Also Harvey Dam, Drakes Brook Weir and Waroona Dam (but are closed at present due to the off season) have perch in them. No size or bag limit applies to redfin perch, as they are considered vermin and should not be returned to the water.
Redfin are probably the number one targeted species by many soft plastic freshwater anglers. In complete contrast to trout, which can be very shy and picky, and prefer a natural presentation. Redfin love a slightly larger, vibrantly coloured soft plastic lure with a bit of attitude about it. These fish will strike at most things, however they do show a preference for bright colours, shiny metals and pretty much anything with a bit of red on it, as they are a very cannibalistic fish.
Cast out as far as you can, let the plastic sink to the bottom, and then very slowly retrieve the plastic. As it starts coming up off the bottom every few metres, pause to let it sink again, before slowly starting to retrieve it again. The 75mm curl tail grubs are perfect for this technique because their tail wiggles violently under water with the slightest of retrieve, allowing for very slow retrieve speeds, keeping the plastic in the strike zone for longer.
When fishing from a boat or kayak which works particularly well in snaggy areas, just lower the plastic down directly beside the boat, once the plastic hits the bottom, bob it up and down to keep it moving. Don't jag it straight up with a powerful motion, just gently bob it 50-100mm off the bottom to keep it moving and keep that tail wriggling. The bright colours and movement should have the redfin schooled up under the boat checking it out in no time.
Redfin are a fantastic fish to catch and eat! Next time you're freshwater fishing, why not give them a go?!
Mandurah & Surrounds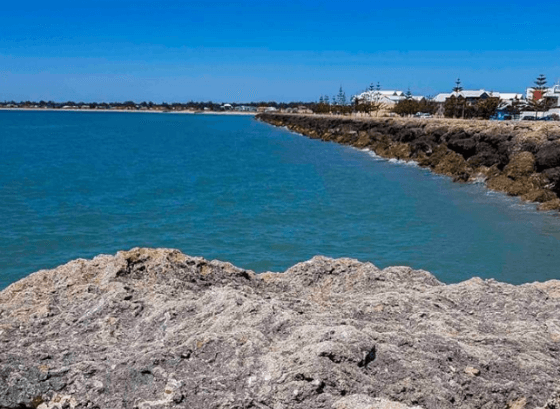 Picture: The Mandurah Marina is known to be a great place if you're chasing tailor.
MANDURAH
Recent heavy weather has brought a lot of changes to the beaches both north and south of Mandurah. Big seas and swells have shifted a lot of sand along the beaches and also broken away a lot of weed which has been dumped on the beaches in the region. This has created a lot of holes and gutters which in turn brings the predators such as tailor, snapper and mulloway closer to shore.
The beaches to the south from Preston through White Hills and Tim's Thicket have been weeded up but are still producing herring and tailor. Beaches to the north of the town are still producing a few fish with tailor, herring, whiting, and pilch being taken between San Remo and Golden Bay. Tailor have been spasmodic with a few being taken earlier in the week.
Anglers chasing black bream are finding that the Serpentine and Murray rivers are consistently producing good fish, particularly in the lower reaches and in the estuary, as fresh water flushes them down stream. The Cut is still the spot to fish south of Perth. There are herring, King George whiting and tarwhine being caught regularly. This spot is generally free of weed and out of the wind and provides a bit of protection as well as some pretty good fishing so is a good option for fishers of all ages.
SECRET HARBOUR / PORT KENNEDY / WARNBRO / ROCKINGHAM / SAFETY BAY
Anglers fishing in Warnbro Sound during the week have reported snapper, some good-sized King George whiting and squid. Point Peron has been producing some reasonable tailor and an occasional salmon is still hanging around. Other locations in the region that have been turning on good whiting are the Penguin Island sand bar and Secret Harbour. Safety Bay Yacht Club and Rockingham Beach Jetty are producing herring and squid.
Metro Catches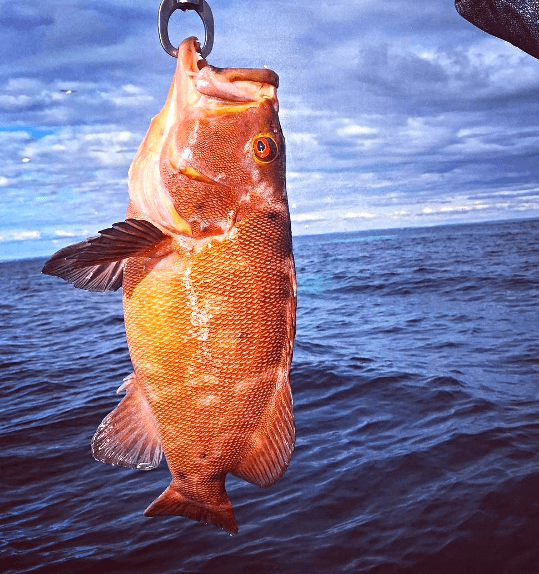 Picture: Mixed catches of baldies, breaksea cod and pink snapper have been coming from the 30m to 40m depths off Hillarys and Mindarie (Photo courtesy of @Lannz04)
Boats
A 17kg dhufish landed by a customer of Anglers Fishing World, was among plenty of smaller dhuies to be caught between The Mewstone and Stragglers during the past week. Some nice pink snapper were also picked up in these waters as well as along nearby Five Fathom Bank and off Rottnest Island's West End. Big skippy have been found schooling along Five Fathom. The broken ground east of Rottnest has King George whiting, herring and flathead. The sand whiting pulled from the sand holes between Fremantle and Rottnest have been of good size recently. Mixed catches of baldchin groper, breaksea cod and pink snapper have been coming from the 30m to 40m depths off Hillarys and Mindarie.
Shore based
Jake Crispe caught and released an estimated 7kg samson fish on a popper at Garden Island a fortnight ago. Schools of salmon have been turning up along the Kwinana Beaches as well as at the rock walls located within Cockburn Sound. Salmon have also been caught in their ones and two along the Leighton to Swanbourne stretch. Bait fishers have been managing a few tailor from the groynes at Cottesloe and Floreat in the mornings and evenings. Herring have been responding well to burley at Woodman Point, South Mole, North Mole and the Hillarys Marina rock wall. Squid are being caught from the Fremantle rock walls in better numbers when conditions have been calm. According to the black bream enthusiasts, the bream fishing in the Swan and Canning rivers has been very productive as of late.
Recfishwest Tip Of The Week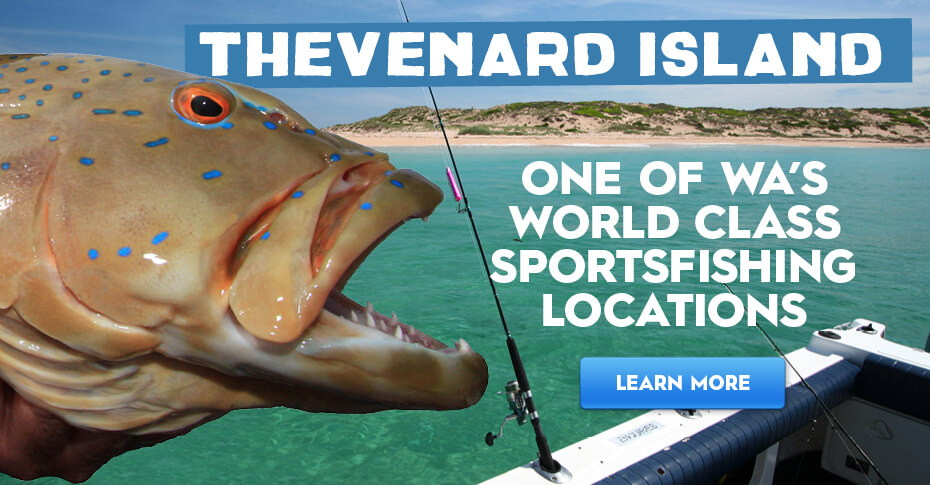 Picture: Thevenard Island, off Onslow, has long been one of the favourite destinations for WA anglers.
For decades now there has been accommodation available on Thevenard, allowing fishers to base themselves there in relative comfort and explore the fantastic fishing in the chain of ten islands surrounding Thevenard known as the Mackerel Islands.
So why not escape the cold and head north? To read the full article, click here.