Latest Fishing Report
Welcome to Recfishwest's weekly fishing report, brought to you by Recfishwest's fishing expert Joachim Azzopardi, John Curtis for his Mandurah and Surrounds report and Matt Cox for the latest in Kununurra.
Keep your eyes peeled for Recfishwest's Tip of the week, see below!
Your Fishing Photos
If you want to see yourself or your kids feature in our weekly state-wide Fishing Reports, send your best fishing photos and a description to bronte@recfishwest.org.au

Esperance Catches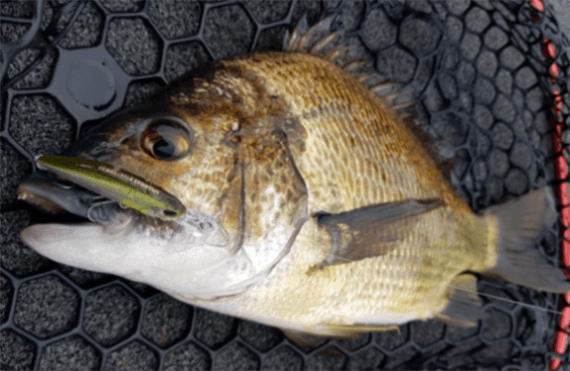 Picture: Bandy Creek Boat Harbour has been producing good numbers of skippy, herring, and black bream (Photo courtesy of @massamone).
Boats
Pink snapper have been caught in bigger sizes and better numbers in waters west of town while the waters due east have been fishing better for gummy sharks. Nannygai to 2kg, breaksea cod and queen snapper were main species caught near the islands and out wider. Dinghy and small boat fishers have been picking up a variety of species in close including King George and sand whiting, snook and squid.
Shore based
The Taylor Street Jetty is offering an assortment of bread and butter species including herring, and squid while the Bandy Creek Boat Harbour has been producing catches of skippy, herring, King George whiting and black bream. Salmon have been appearing along most of the coast with Blue Haven, Fourth Beach, Nine Mile, Fourteen Mile, Roses and Rossiters among the spots where the 3kg to 7kg sportfish were caught this past week. The salmon were so thick at Rossiters one afternoon last week that they were being caught on bare hooks.
Albany Catches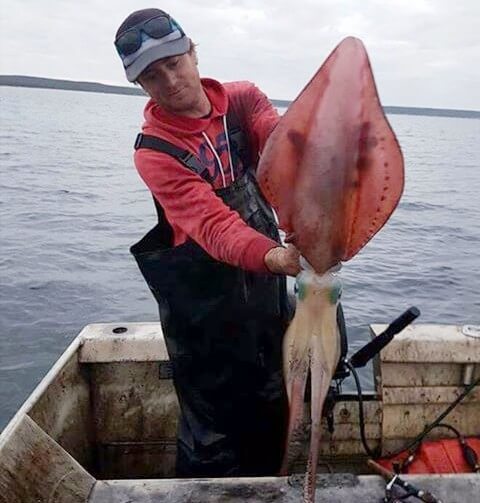 Picture: Beautiful squid caught by Christopher VAN Vliet offshore in Albany (Photo courtesy of Squid Hunters Western Australia).
Boats
The boats have been catching healthy numbers of King George whiting while working the inshore areas. Squid have also been caught in better numbers while sand whiting, snook and flathead catches remain steady. The bigger boats that made it to coral patches located in 60m to 85m of water scored red snapper, small pink snapper, small dhufish, queen snapper, breaksea cod and samson fish to 30kg. Bigger pink snapper were also caught but the 6kg to 9kg fish took some effort to find.
Shore based
Southern Ocean beaches have produced some big tailor since targeting what are commonly referred to as jumbos became popular among surf fishers all those decades ago. A recent capture that may become one of those legendary catches and make its way into fishing folklore, is a superb 90cm tailor that was caught last week at a location disclosed only as being within 30kg of the city centre. Salmon have been turning up at Bremer Bay in numbers not seen since the season was in full swing between March and April. Salmon were also caught at Bluff Creek, Cheynes, Cables, Shelley Beach and Bornholm in fair numbers during the past fortnight. Herring are along the coast and there are some nice skippy and bigger tarwhine appearing in some bags. Most of the rivers, including the King and Kalgan, are providing some entertaining sessions on small black bream. Mulloway catches in the local systems have been fewer since the influx of freshwater.

Recfishwest Tip Of The Week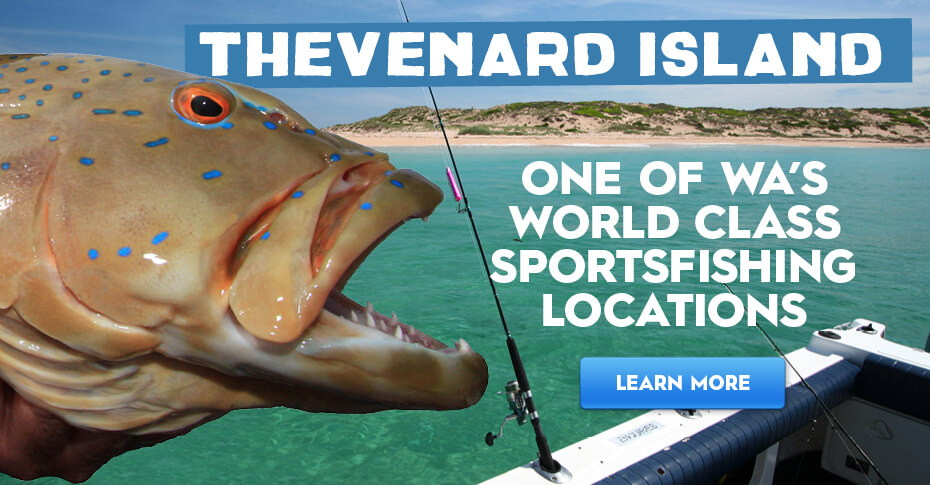 Picture: Thevenard Island, off Onslow, has long been one of the favourite destinations for WA anglers.
For decades now there has been accommodation available on Thevenard, allowing fishers to base themselves there in relative comfort and explore the fantastic fishing in the chain of ten islands surrounding Thevenard known as the Mackerel Islands.
So why not escape the cold and head north? To read the full article, click here.