Latest Fishing Report
Keep your eyes peeled for Recfishwest's Tip of the week, see below!
Your Fishing Photos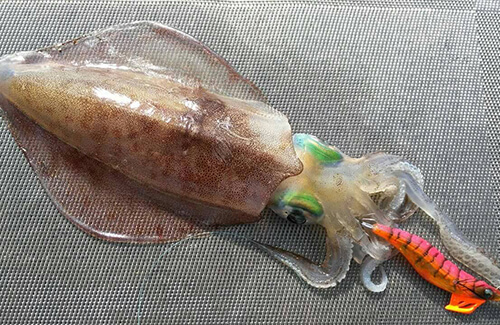 Picture: Good catches of squid are coming from Lancelin Jetty (Photo courtesy of Squid Hunters Western Australia).
If you want to see yourself or your kids feature in our weekly state-wide Fishing Reports, send your best fishing photos and a description to bronte@recfishwest.org.au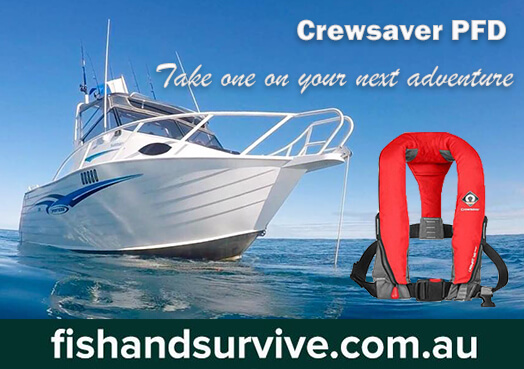 Supercharge Your Fishing Experiences: Part 1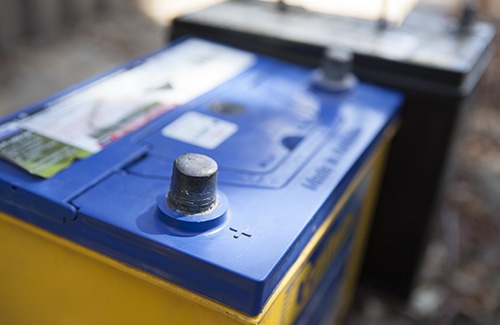 This is the first part of a three-part series on batteries. In this article, we explain how to link batteries in a series circuit and a parallel circuit to obtain your required voltage and desired amp hours.
Read the full article here.

Esperance Catches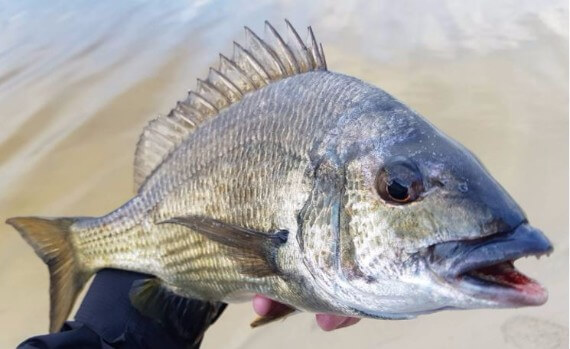 Picture: Looking for black bream? You can find them at Bandy Creek Boat Harbour along with some King George, herring and skippy (Photo courtesy of @Massamone).
Boats
The crews who put in the miles and ventured well east of town scored bigger nannygai than those who worked the waters south of Woody Island. The waters east of town have also been producing better catches of pink snapper. Southern bluefin tuna in the 10kg to 20kg range have been encountered between 70km and 80km offshore. The small boats continue to do well on sand whiting and squid in close.
Shore based
The Taylor Street Jetty has herring, squid and garfish most days while Bandy Creek Boat Harbour is worth a try for King George whiting, herring, black bream and skippy. Salmon Beach, Blue Haven, Fourth Beach, Nine Mile and Roses Beach were among the spots where salmon were picked up this past week. Skippy in the 2kg to 3kg range have been turning up at Thomas River and Dunns. Some nice mulloway have recently been caught at Fourteen Mile, Thomas and Rossiters.
Albany Catches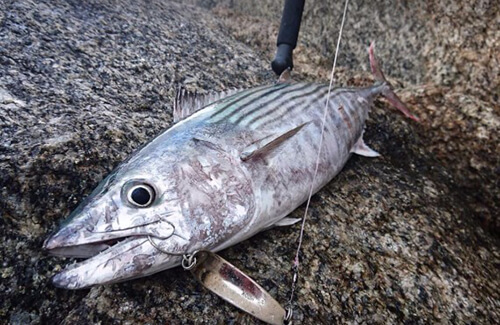 Picture: Bonito is commonly caught when targeting tuna but is still a good table fish and enjoyed by locals (Photo courtesy of Fab Fishing & Tours).
Boats
King George whiting are about the sound and both harbours in reasonable numbers, but finding the 30cm to 40cm fish requires some effort. Juvenile and mature salmon are also through the inshore parts as are herring, sand whiting and flathead. Bonito and small southern bluefin tuna have been caught on trolled bibbed minnows near the headlands. The boats that worked the 65m to 90m depths picked up fair catches of pink, red and queen snapper. Some fishers also caught breaksea cod and dhufish while others tested their gear and strength on samson fish. Blue eye trevalla and small hapuka were brought up from the deeper waters.
Shore based
Salmon have continued to appear along the beaches in better numbers. Pat Allan hooked four salmon in four casts during an entertaining session at Salmon Holes Beach about noon last Friday. Only one of Pat's salmon managed to throw the hooks. Good salmon sessions were also experienced at Shelleys, Bornholm, Mutton Bird, Nanarup, Cheynes Beach and Bluff Creek. Herring are still about in good numbers and there have been some nice skippy around the kilo mark caught at Nanarup and Bluff. The lower reaches of the King and Kalgan rivers are providing better catches of black bream than the upper parts.

Technical Rating: Intermediate
Whether connecting braided mainline to a shock leader for casting lures or choosing a bite-off leader for bottom bashing, leader choice can be all important for effective fishing. The market is dominated by three types of leader material, nylon monofilament, fluorocarbon and wire. Wire is self-explanatory and generally only used when targeting toothy fish. Single strand or multi strand wire can be used in non-coated or various coated forms. Generally, thinner coated wires are knottable and although stiff, some standard knots can be tied with heat shrink coatings on some. Uncoated multi-strand wires must be crimped to secure but a haywire twist may be used to secure single strand. Single strand is stiff in comparison and thinner diameter than multi strand which is more flexible allowing a more natural presentation but water resistance is less with single strand. Different situations lend themselves to different wires in more details than space here, but ask at your local tackle store for some tips.
Nylon is the most common fishing line material and commonly when people refer to "mono" line they are talking about nylon monofilament. Not to be confused with fluorocarbon which is also a monofilament line, the two have different properties which make them more or less valuable for different applications. Fluorocarbon is a clear, hard material which virtually vanishes underwater. The line has an internal structure somewhat like stringy cheese, that when ruptured will strip along the length of the line, rather than cutting across the line. It has low stretch and is much stiffer, or less supple than nylon line. Its benefits are that it provides greater abrasion resistance due to its robustness but is more difficult to tie and doesn't provide much shock resistance.
Nylon line can come in any range of colours including crystal clear. A range of suppleness is also available from supple to tough/stiff. Generally though, nylon line is much more supple, soft and stretchy than fluorocarbon. It is easier to tie knots, has better shock absorption and is much cheaper to buy. The down side is what it lacks in hardness is reflected in abrasion resistance and line that has been compromised will give way sooner than fluorocarbon with cuts and nicks spreading across the line, rather than down its length. So give a few leader lines a go and choose your favourite for your style of fishing.