Latest Fishing Report
Welcome to Recfishwest's weekly fishing report, brought to you by Recfishwest's fishing expert Joachim Azzopardi, Stewart King for all things freshwater fishing, Matt Cox for the latest in Kununurra and thanks to John Curtis for his Mandurah & Surrounds report.
Keep your eyes peeled for Recfishwest's Tip of the week, see below!
Your Fishing Photos
If you want to see yourself or your kids feature in our weekly state-wide Fishing Reports, send your best fishing photos and a description to bronte@recfishwest.org.au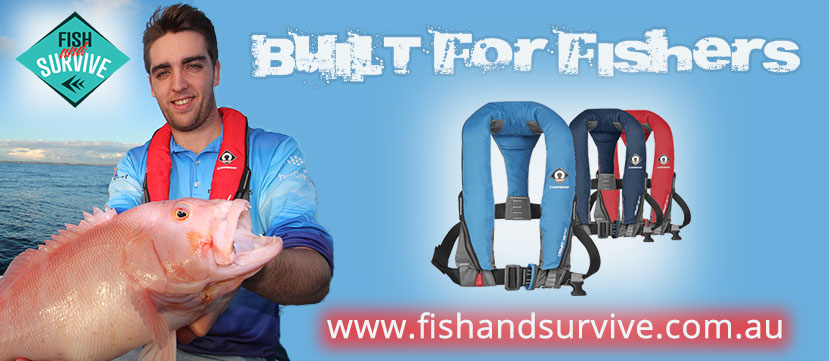 Esperance Catches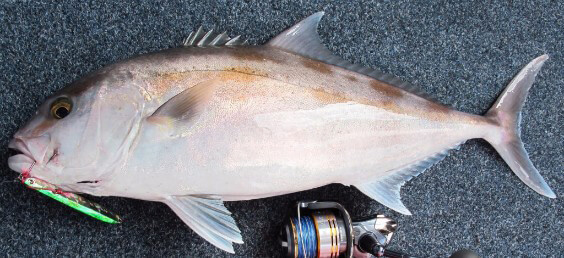 Picture: Schools of samson fish to 25kg have been found in waters leading up to, and beyond, the islands.
Boats
Dinghy and small boat fishers encountered snook together with their common catches of whiting and squid. Schools of samson fish to 25kg have been found in waters leading up to, and beyond, the islands. Nannygai to 2kg, breaksea cod and queen snapper were among the reef fish picked up on baits and jigs along the 50m to 80m depths.
Shore based
An assortment of bread and butter species including skippy to half a kilo, herring and squid have been picked up at the Taylor Street Jetty while Bandy Creek Boat Harbour has King George whiting on offer as well as herring and black bream. Salmon and tailor have been providing entertainment at Salmon Beach, Fourth Beach and Fourteen Mile. Skippy and herring have also been caught at the popular surf beaches. Stockyards has been producing equal numbers of mature and juvenile salmon, mulloway, herring and skippy.
Albany Catches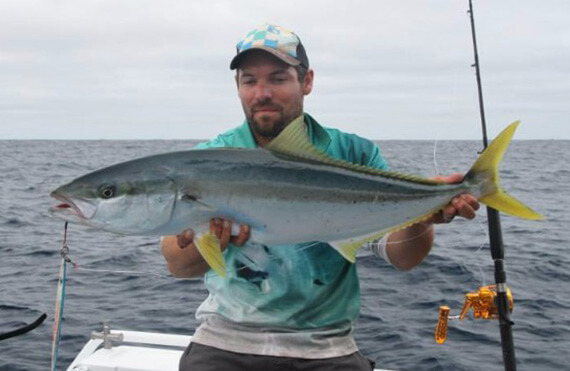 Picture: Yellowtail kingfish were caught in good numbers at Maud Reef and Vancouver Reef last week.
Boats
King George whiting sizes have been smaller recently, but numbers have been better through the inshore waters of Two Peoples Bay, Cosy Corner and Cheynes Beach. Squid catches have been improving and there are loads of sand whiting, herring and skippy near Michaelmas and Breaksea islands, Gull Rock and Frenchmans. Yellowtail kingfish between 5kg and 8kg were caught in good numbers at Maud Reef and Vancouver Reef last week as well as skippy and sambos to 30kg. The coral scattered along the 60m to 90m depths have been fishing reasonably well for pink, red and queen snapper as well as breaksea cod of mixed sizes and dhufish. The bigger boats that managed to head to the edge of the shelf, and beyond, scored grey-banded cod, bass groper and hapuka.
Shore based
Surf fishers have been somewhat surprised by the number of salmon still appearing along the coast. Big schools of salmon have been regularly turning up at Salmon Holes, however, the 3kg to 7kg fish have only momentarily been within casting range. Shelleys has also been producing salmon as well as plenty of mixed size herring. Cables had the odd salmon school appear through the week and there were a few tailor mixed in with the salmon at Nanarup. There have been whispers of recent mulloway catches from the King and Kalgan rivers. Both systems are fishing fairly well for black bream, juvenile salmon and the odd herring.
RECFISHWEST TIP OF THE WEEK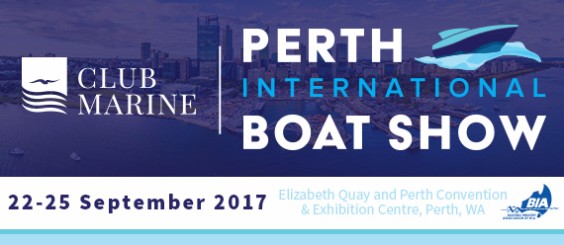 Picture: Come and support fishing safety in WA at the Perth International Boat Show this long weekend.
Come and see Recfishwest at the Perth International Boat Show!
The long weekend is finally here and that means it is Perth International Boat Show Time!
Recfishwest will be part of the 2017 Club Marine Perth International Boat Show and will use the event to promote safety when fishing by stressing the importance of life jackets.
We will be promoting the world's best slimline/compact life jackets, designed for every type of fisher, which will be available at this year's Show at a great price for you, your mates and your family!
All money made from life jacket sales go back into fishing safety and fishing in WA, so come down and see us.
For more information on the show, click here.