Latest Fishing Report
Become a Recfishwest member and get the best fishing reports in WA delivered to your in box every week.
As a Member you'll receive fishing updates and info from WA's peak fishing body, Recfishwest. They're here to help make your fishing better and one of the ways they do that is by sending out WA's biggest and best weekly Fishing Reports! Join here.
Your Fishing Photos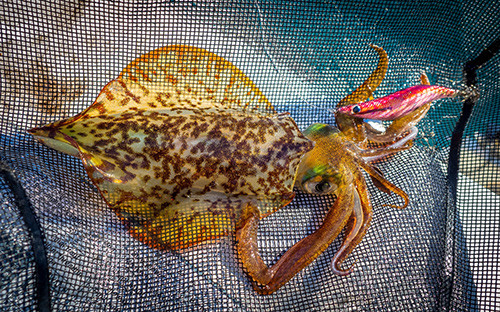 If you want to see yourself or your kids feature in our weekly state-wide Fishing Reports, send your best fishing photos and a description to bronte@recfishwest.org.au

Kununurra Catches

Picture: Barramundi caught on Northbound Charter's "Top Of The Gibb Tour." With a mix of fishing and exploring either the magnificent Emma Gorge or Home Valley Station, the Kimberley should be next on your 'to visit' list! (Photo courtesy of Northbound Charters).
Land Based
Local rivers like the King and Pentecost have been the most reliable for good sized barramundi. Generally being fished with soft plastics in and around rock bars and rapids has also been really effective.
Lake Kununurra
Lake Kununurra has been a bit slow but some really good signs are starting to show with reports of up to 6 barra being caught in a session. There's been lots of barra showing up on everyone's sounder so it can't be too long until they come on the bite.
Recfishwest's Forecast
Whilst the wind is set to be down the next week, the tropical low pressure system which is bringing miserable weather is set to continue with rain and possible thunderstorms. Fishing with graphite rods is not recommended in electrical storms however for those that don't mind the wet some good fishing may still be had. The bigger tidal movements toward mid next week would be better options and creek fishing for black jewfish and barramundi on the new moon could be worth a go.
Broome Catches

Picture: Tagging Billfish is practised worldwide as the fishing community can see the benefit of understanding more about the fish they catch. Photo: Sailfish (Photo courtesy of Broome Sportfishing).
Inshore
Threadfin salmon are still around Roebuck Bay however, catches were down on previous weeks. Bluenose salmon have been picked up in better numbers, especially in waters north of Cable Beach. Barramundi are expected to become more active in the Fitzroy River and the local creeks once the water levels drop and clarity improves.
Offshore
Sailfish are starting to be encountered offshore and numbers of the majestic sportfish are expected to increase during the next few weeks. Crews who targeted blue lined and spangled emperor, scarlet seaperch and rankin cod along the lumps approximately 15 miles out from town also caught spanish mackerel and varieties of tuna. Golden trevally and some nice size cobia have been found near Disaster Rock.
Recfishwest's Forecast
The grizzly weather continues for Broome as the tropical low continues to sit off the north-west coast. Winds are low and with very little tidal movement until later next week, a few morning sessions from the beach and creeks could be productive on the rising tide around mid week.

Recfishwest's Tip of the Week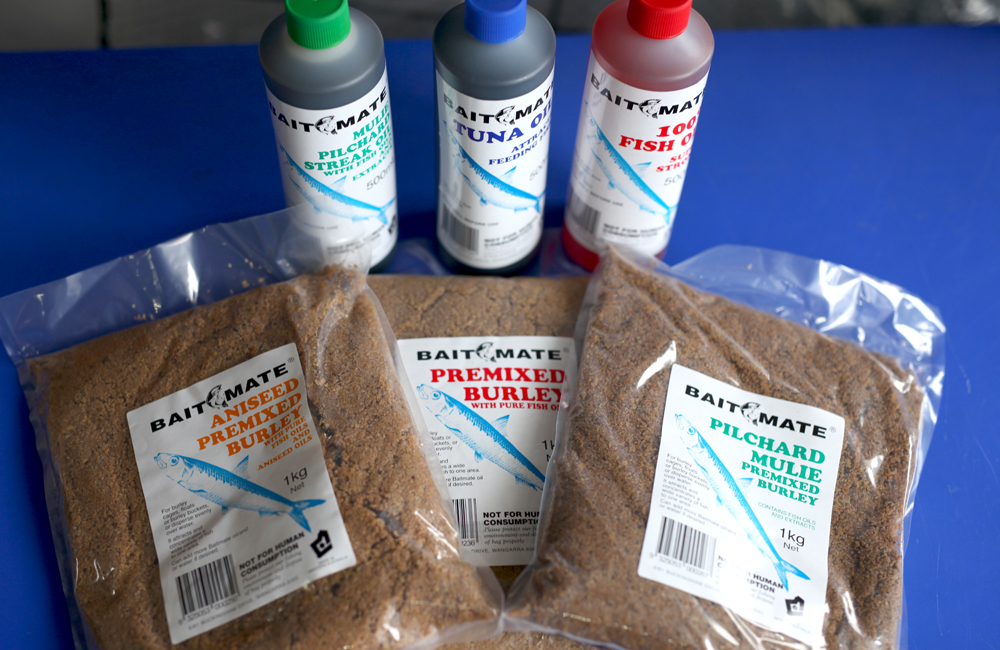 If you are struggling to find the fish then sometimes it pays to bring the fish to you with berley. Whether anchored up or perched on a beach or rock wall berley can be the difference between having fish around or not. Berley will usually attract an array of baitfish from the area within 30 minutes and larger fish won't be far behind.
Types of berley can include cubed oily fish such as pilchards, fish oil, premixed powdered berley or pellets. Chook pellets are another option generally, these are readily available in the supermarket, produce or tackle store. Soak them for a short while in a bucket with some seawater and then when a little soggy, use small handfuls and spread it on the surface.
A good tip when fishing for herring and garfish is to use a wire berley cage with premix powdered berley or a mix of pollard and fish oil. Add a touch of flour and water to the mix to make it slightly doughy but still crumbly. It will hold in the berley cage better so it stays in on the cast and disperse slowly refilling every 3 or 4 casts ideally.