Latest Fishing Report
Welcome to Recfishwest's weekly fishing report, brought to you by Recfishwest's fishing expert Joachim Azzopardi, John Curtis for his Mandurah and Surrounds report and Matt Cox for the latest in Kununurra.
Keep your eyes peeled for Recfishwest's Tip of the week, see below!
Your Fishing Photos
If you want to see yourself or your kids feature in our weekly state-wide Fishing Reports, send your best fishing photos and a description to bronte@recfishwest.org.au

Broome Catches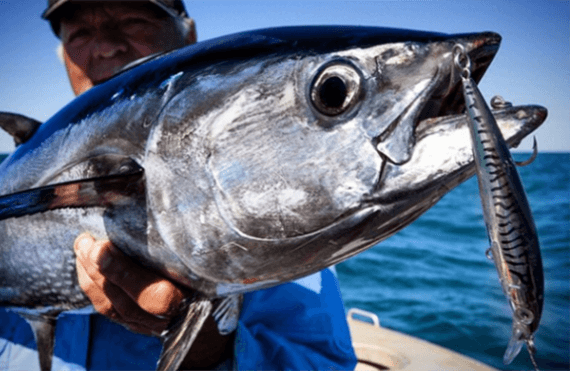 Picture: A variety of tuna have been caught offshore this past week (Photo courtesy of Broome Fishing Club).
Boats
The dozen or so crews who took part in this year's Billfish Classic encountered most of their sailfish and small black marlin off James Price Point and near The Peanut. Some crews also managed to find a few sails within a few miles of Barred Creek. Spanish mackerel and varieties of tuna, including longtail and mack, have also been caught in fair numbers offshore. The boats targeting reef fish have been doing reasonably well on blue lined and spangled emperor within Roebuck Bay and saddletail seaperch and red emperor in depths of 25m and beyond.
Shore based
Bluenose and threadfin salmon have been responding well to baits and lures at the mouths of the local creeks, especially during an incoming tide. A few barramundi have also been coming from the creeks as well as the lower reaches of the Fitzroy River. Whiting are common along Cable Beach and Roebuck Bay. Queenfish and small trevally have been turning up along both areas of coast at times.

Recfishwest Tip Of The Week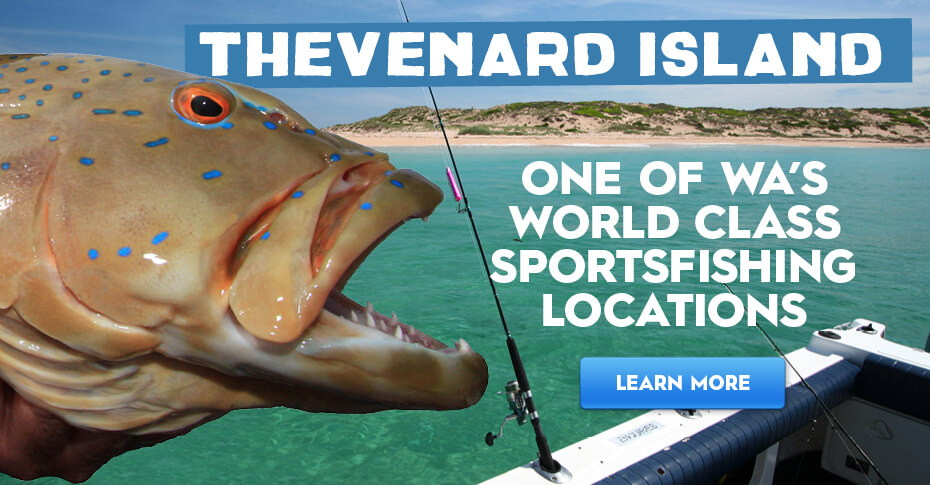 Picture: Thevenard Island, off Onslow, has long been one of the favourite destinations for WA anglers.
For decades now there has been accommodation available on Thevenard, allowing fishers to base themselves there in relative comfort and explore the fantastic fishing in the chain of ten islands surrounding Thevenard known as the Mackerel Islands.
So why not escape the cold and head north? To read the full article, click here.