Latest Fishing Report
Welcome to Recfishwest's weekly fishing report, brought to you by Recfishwest's fishing expert Joachim Azzopardi, John Curtis for his Mandurah and Surrounds report and Matt Cox for the latest in Kununurra.
Keep your eyes peeled for Recfishwest's Tip of the week, see below!
Your Fishing Photos
If you want to see yourself or your kids feature in our weekly state-wide Fishing Reports, send your best fishing photos and a description to bronte@recfishwest.org.au

Exmouth Catches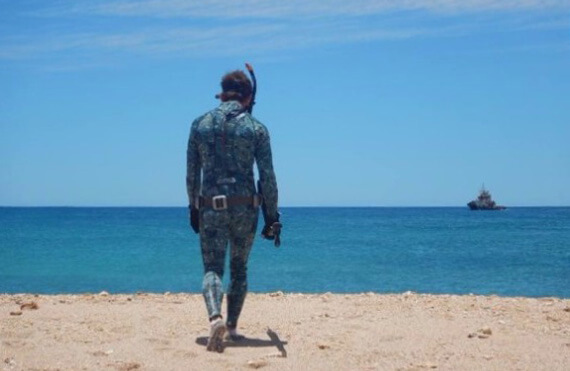 Picture: Spearing in Exmouth gulf can be incredible with some prize table fish on the cards (Photo courtesy of Ash Amozig).
Boats
Seven-year-old Zac Owens achieved a billfish grand slam comprising two black marlin, one sailfish and one striped marlin while fishing off the west coast with his dad, Scott, brother, Jake and Scott's mate, Bob Witcombe, last week. To top it off, the 55kg striped marlin caught on 15kg line is a pending State and Australian record. Spanish mackerel have been responding well to bibbed minnows trolled between the 15m to 30m depths near Tantabiddi. The 60m to 120m depths wide of Helby Bank have been producing red emperor, rankin cod and goldband snapper.
Shore based
Bait and lure fishers have been catching an assortment of species off the west coast including spangled emperor, bluebone, estuary cod, queenfish and trevally. Bigger queenfish and some nice giant trevally have been caught off Oysters and VLF Bay. The marina and Learmonth Jetty has squid during an incoming tide. The Town Beach is fishing well for whiting.

Recfishwest Tip Of The Week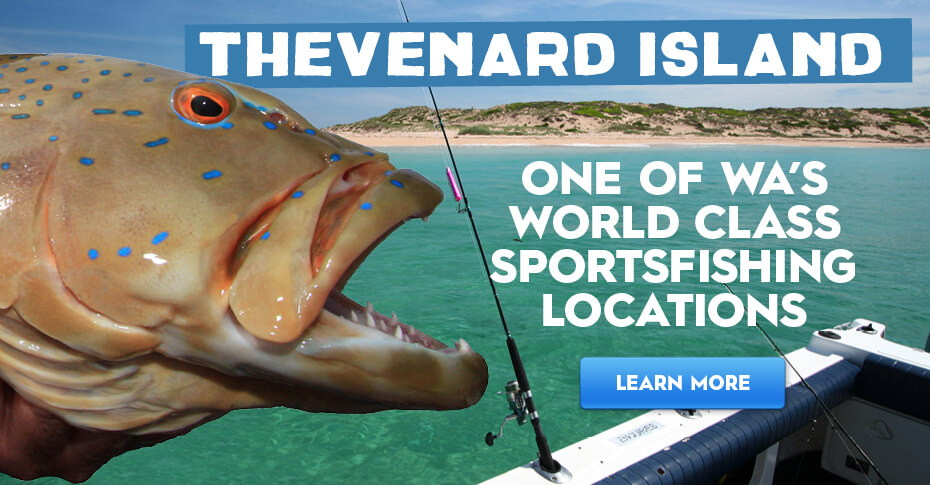 Picture: Thevenard Island, off Onslow, has long been one of the favourite destinations for WA anglers.
For decades now there has been accommodation available on Thevenard, allowing fishers to base themselves there in relative comfort and explore the fantastic fishing in the chain of ten islands surrounding Thevenard known as the Mackerel Islands.
So why not escape the cold and head north? To read the full article, click here.