Latest Fishing Report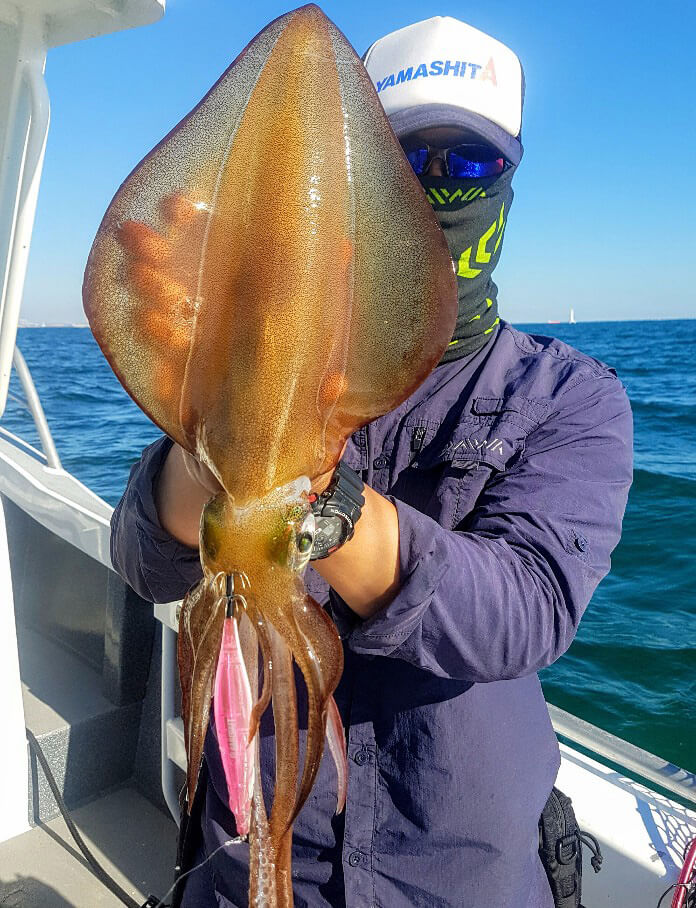 Picture: Western Squid Wranglers members have been doing really well on squid by drifting over broken ground in the Sound lately.
Keep your eyes peeled for Recfishwest's Tip of the week, see below!
Your Fishing Photos
If you want to see yourself or your kids feature in our weekly state-wide Fishing Reports, send your best fishing photos and a description to bronte@recfishwest.org.au

Demersal Jigging for Beginners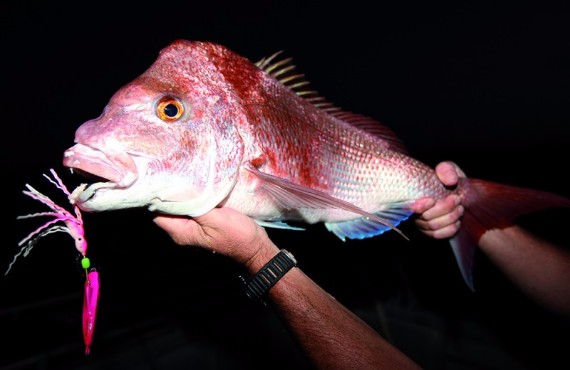 Jigging is a very effective, hands-on and fun method of fishing for demersals. Many fishers are reluctant to try it as they are not sure what to do or if their gear is right for the task. In this article we will show you how easy it is to get started with jigging for demersals.
Get up to speed with jigging for demersals, here.
Exmouth Catches

Picture: Queenfish and assortments of trevally have been caught on stick baits and poppers at VLF Bay and nearby beaches.
Boats
Spanish mackerel ranging from 10kg to 20kg are responding to bibbed minnows trolled near the west cost reef as well as in the upper regions of the gulf. Black marlin between 20kg and 100kg were caught wide of Tantabiddi along with the odd sailfish. Yellowfin tuna in the 10kg to 40kg have been found among other tuna varieties including longtail and mack tuna. Red emperor and rankin cod, which both seem to be around in reasonable numbers, were caught in the 40m to 60m depths.
Shore based
Whiting have been caught on prawn and worm baits at Town Beach as well as the coast stretching from the marina to Learmonth. Squid are in good numbers near Tantabiddi and in the marina. The odd mangrove jack and estuary cod has been picked up in the creeks while blue swimmer crabs are starting to show up in the Bay of Rest. Some nice giant herring have been caught in the lower areas of the gulf together with medium size golden and gold spotted trevally.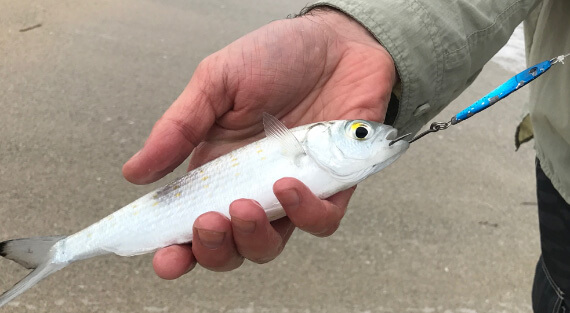 Circle hooks
Technical Rating: Novice
A simple innovation that both saves time and produces less unwanted damage to non-target fish is the circle hook. Various shapes and forms of circle hook are available with some representing more of a triangle shape but essentially what defines them is an inward facing point. Effectively what this does is when a fish swallows a bait deep in its throat, the point doesn't catch deep in its throat. When the fish pulls back on the line the hook can slide up the fish's throat until the hook settles around the hinge of the fishes jaw before exiting its mouth. Another small tug or a strike in the rod from the angler results in the hook rotating as it is caught in the corner of the fishes mouth, now exposing and coming into contact with the hook point which penetrates and creates a neat hook up in the corner of the mouth almost every time. The clean hook up allows easy release of unwanted or undersize fish causing minimal damage and means you don't have to be digging a hook out from deep in a fish's throat.
For more on catch care and releasing your fish properly, click here.