Latest Fishing Report
Become a Recfishwest member and get the best fishing reports in WA delivered to your in box every week.
As a Member you'll receive fishing updates and info from WA's peak fishing body, Recfishwest. They're here to help make your fishing better and one of the ways they do that is by sending out WA's biggest and best weekly Fishing Reports! Join here.
Your Fishing Photos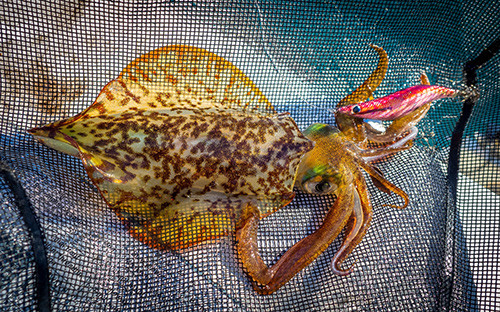 If you want to see yourself or your kids feature in our weekly state-wide Fishing Reports, send your best fishing photos and a description to bronte@recfishwest.org.au

Exmouth Catches

Picture: Gamex is well underway with today being the last day of fishing. Tuna, Dolphin Fish, Marlin, Wahoo, Cobia, Queenfish and Mackerel have all been caught, with an amazing 94 billfish already being tagged for science! Also the cyclone has stayed away which has helped to make Gamex another great community event. (Photo courtesy of @reelteaserfishingadventures).
Inshore
Good catches of spangled emperor, queenfish and small trevally are being enjoyed from the beaches along the west coast.
Offshore
Several billfish have been caught during the Gamex tournament together with cobia, mackerel and yellowfin tuna to 25kg. The top of the gulf is worth trying for sailfish, especially around Exmouth Reef and Cooper Shoals. Giant trevally are being caught on big poppers and stick baits close to the reef near Tantabiddi. The back of the reef is producing plenty of spanish mackerel and other mackerel varieties. Some nice coral trout and rankin cod are being picked up on jigs and baits.
Recfishwest's Forecast
Wind is expected to be a problem for the next week with a few pockets of better weather mixed in. Some of the beaches on the west-coast can really fire up with a rising tide on sunset and good spangled emperor can be caught on fresh baits. Time may be better spent amongst the mangroves in the gulf targeting mangrove jack, trevally and queenfish while the wind is up offshore