Latest Fishing Report
Become a Recfishwest member and get the best fishing reports in WA delivered to your in box every week.
As a Member you'll receive fishing updates and info from WA's peak fishing body, Recfishwest. They're here to help make your fishing better and one of the ways they do that is by sending out WA's biggest and best weekly Fishing Reports! Join here.
Your Fishing Photos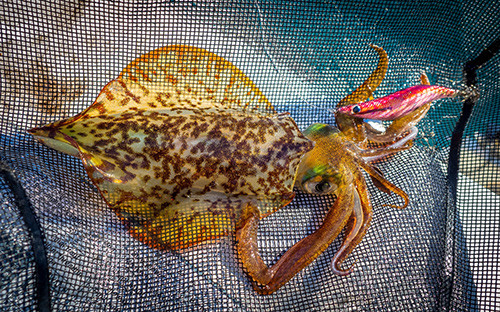 If you want to see yourself or your kids feature in our weekly state-wide Fishing Reports, send your best fishing photos and a description to bronte@recfishwest.org.au

Kununurra Catches

Picture: Barramundi caught on Northbound Charter's "Top Of The Gibb Tour." With a mix of fishing and exploring either the magnificent Emma Gorge or Home Valley Station, the Kimberley should be next on your 'to visit' list! (Photo courtesy of Northbound Charters).
Land Based
Local rivers like the King and Pentecost have been the most reliable for good sized barramundi. Generally being fished with soft plastics in and around rock bars and rapids has also been really effective.
Lake Kununurra
Lake Kununurra has been a bit slow but some really good signs are starting to show with reports of up to 6 barra being caught in a session. There's been lots of barra showing up on everyone's sounder so it can't be too long until they come on the bite.
Recfishwest's Forecast
Whilst the wind is set to be down the next week, the tropical low pressure system which is bringing miserable weather is set to continue with rain and possible thunderstorms. Fishing with graphite rods is not recommended in electrical storms however for those that don't mind the wet some good fishing may still be had. The bigger tidal movements toward mid next week would be better options and creek fishing for black jewfish and barramundi on the new moon could be worth a go.
Broome Catches

Picture: Tagging Billfish is practised worldwide as the fishing community can see the benefit of understanding more about the fish they catch. Photo: Sailfish (Photo courtesy of Broome Sportfishing).
Inshore
Threadfin salmon are still around Roebuck Bay however, catches were down on previous weeks. Bluenose salmon have been picked up in better numbers, especially in waters north of Cable Beach. Barramundi are expected to become more active in the Fitzroy River and the local creeks once the water levels drop and clarity improves.
Offshore
Sailfish are starting to be encountered offshore and numbers of the majestic sportfish are expected to increase during the next few weeks. Crews who targeted blue lined and spangled emperor, scarlet seaperch and rankin cod along the lumps approximately 15 miles out from town also caught spanish mackerel and varieties of tuna. Golden trevally and some nice size cobia have been found near Disaster Rock.
Recfishwest's Forecast
The grizzly weather continues for Broome as the tropical low continues to sit off the north-west coast. Winds are low and with very little tidal movement until later next week, a few morning sessions from the beach and creeks could be productive on the rising tide around mid week.
Exmouth Catches

Picture: Gamex is well underway with today being the last day of fishing. Tuna, Dolphin Fish, Marlin, Wahoo, Cobia, Queenfish and Mackerel have all been caught, with an amazing 94 billfish already being tagged for science! Also the cyclone has stayed away which has helped to make Gamex another great community event. (Photo courtesy of @reelteaserfishingadventures).
Inshore
Good catches of spangled emperor, queenfish and small trevally are being enjoyed from the beaches along the west coast.
Offshore
Several billfish have been caught during the Gamex tournament together with cobia, mackerel and yellowfin tuna to 25kg. The top of the gulf is worth trying for sailfish, especially around Exmouth Reef and Cooper Shoals. Giant trevally are being caught on big poppers and stick baits close to the reef near Tantabiddi. The back of the reef is producing plenty of spanish mackerel and other mackerel varieties. Some nice coral trout and rankin cod are being picked up on jigs and baits.
Recfishwest's Forecast
Wind is expected to be a problem for the next week with a few pockets of better weather mixed in. Some of the beaches on the west-coast can really fire up with a rising tide on sunset and good spangled emperor can be caught on fresh baits. Time may be better spent amongst the mangroves in the gulf targeting mangrove jack, trevally and queenfish while the wind is up offshore
Kalbarri Catches

Picture: Fishing in Kalbarri is world class. Giant Tailor from the beach, whiting, Black Bream and Mangrove Jack from the Murchison River are all catchable from the shore. For those with boats or kayaks, there's plenty of big pelagics lurking relatively close to land with big mackerel a regular catch this time of year, as was seen a few weeks ago during the Kalbarri Classic! Photo: Mackerel (Photo courtesy of @nickihuntfishing).
Inshore
Big swells limited the amount of fishing performed along the beaches. Surf fishers managed to pick up some nice tailor to 3.5kg and mulloway to 8kg at a few of the somewhat protected spots including Chinamans. Yellowfin whiting have been turning up in the lower parts of the river in better numbers during an incoming tide. Wayne Dewar, of Kalbarri Sports and Dive, has been doing well on black bream to 40cm in the upper reaches of the Murchison. Estuary cod, mangrove jack, javelin fish and small mulloway were among the species to be caught near the jetties and pens.
Offshore
Spanish mackerel continue to be caught on trolled bibbed minnows and rigged whole baits north and south of the river mouth together with a few longtail and yellowfin tuna.
Recfishwest's Forecast
Sunny skies and wind are the forecasts for next week but those who brave the conditions should be rewarded with mulloway from one of the many beach gutters along the Kalbarri stretch. A high tide on sunset with a new moon providing ideal conditions.
Geraldton Catches

Picture: Marlin caught during the 2017 Abrolhos Islands Tournament on Blue Lightning Charters (Photo courtesy of Blue Lightning Charters & Geraldton & Districts Offshore Fishing Club).
Inshore
Surf fishers have been doing well on tailor and mulloway in the evenings at Explosives. The Greenough River mouth has been producing good yellowfin whiting catches.
Offshore
The crew on Blue Lightning tagged a blue marlin while on their way to compete in the 2017 Abrolhos Islands Tournament. The boats that have been targeting reef fish near the islands have been doing very well on baldchin groper, pink snapper, dhufish and coral trout. Some nice catches of dhufish have been coming from relatively shallow waters near African Reef. Spanish mackerel have been caught from various areas however, the better catches have been experienced on top of the lumps north of town.
Recfishwest's Forecast
High tide around sunset and a new moon are prime mulloway conditions from the beach, but dust off the long rods as a bit of swell and wind might prove a challenge to contend with. The river mouth and flats at Greenough could be an escape from the wind and a chance to target yellowfin whiting whilst the sun is out and the weather is still warm.
Esperance Catches

Picture: Southern Bluefin Tuna caught on the very 1st Limited Edition Recfishwest Halco lure, proving not only do they catch fish, but 8 year Sarah Offer who designed the lure, knows what she's talking about. (Photo courtesy of Jock Dunkley).
Inshore
Herring are being caught in good numbers together with a few squid in the evenings at the Taylor Street Jetty. The Bandy Creek Boat Harbour is also fishing well for herring as well as black bream to a kilo. Plenty of herring, small skippy and a few salmon have been coming from Salmon Beach, Fourth Beach, Roses and Eleven Mile. Alexander Bay produced herring, salmon, skippy and for boat fishers, squid. Poison Creek has been good for mulloway, tailor and salmon. The small boats that worked the inshore waters caught whiting, herring, snook, flathead and squid.
Offshore
Schools of small southern bluefin tuna are about offshore. Samson fish to 20kg and plenty between 6kg and 8kg were encountered near the islands and beyond. Reef fishing enthusiasts have been scoring nice bags of 2kg to 3kg nannygai, queen snapper and big breaksea cod.
Recfishwest's Forecast
Some patchy weather mixed in with possible storms over the next week leaves options limited with big swell over Sunday/Monday and considerable wind. Before the wind and swell picks up there's a window of opportunity for beach fishing on sunset with a high tide after dark and a new moon lining up for favourable mulloway conditions.
Albany Catches

Picture: Salmon fishing done right! Pick the weather, get your own slice of beach, take your family and mates and enjoy the safe and accessible fishing that Salmon season brings! (Photo courtesy of @albanyfishing).
Inshore
Sand Patch, Cables, Lowlands, Shelleys and Cheynes were among the spots to producing salmon during the past week. Skippy of mixed sizes, tailor and tarwhine have been common at Bluff Creek and Cheynes. Rock fishers have landed yellowtail kingfish, blue groper and samson fish around West Cape Howe and the Lighthouse. If you go rock fishing, please make sure you're wearing the correct safety equipment including a life jacket. Please see FREE loan life jacket locations at the bottom of the website.
King George whiting efforts have been mixed with some catching up to a dozen fish in a session and others struggling to find the fish. Sand whiting are in better numbers than their regal cousins while herring and squid catches are improving. Black bream enthusiasts who visited the rivers east of town reported these systems to have started to produce sessions similar to those experienced before the last month's heavy rainfall.
Offshore
The boats that worked the 50m to 80m depths reported there to be more than the usual amount of bronze whaler sharks about. The bronzies made landing the dhufish, pink, queen snapper, red snapper and samson fish more challenging. Bigger red snapper and hapuka were found at the edge of the shelf and beyond.
Recfishwest's Forecast
The southern bluefin tuna that normally turn up ahead of the salmon have yet to appear in any numbers but the schools around Esperance suggest there should be numbers in Albany soon. Rock fishers and small boaters should reconsider heading out this week with up to 6m swell predicted Sunday and considerable swell in the days leading up to and following. Mulloway would be worth targeting in the rivers while the swell is up, with a new moon and high tide just after dark.

South West Catches

Picture: This nice Salmon caught by Dan around the Eagle Bay area in Dunsborough will be one of many caught as the annual migration heats up (Photo courtesy of Salmon School Tracker 2017).
Click Here to CATCH MORE SALMON
Inshore
Salmon numbers are increasing along the coast between Cape Leeuwin and Cape Naturaliste with fish between 3kg and 7kg consistently being caught at Hamelin Bay and Contos Beach during the week. Injidup and Mitchells also produced a few salmon and there were schools turning up at Smiths Beach and north of Yallingup. Along the Geographe Bay side of Cape Naturaliste, schools have been appearing at Bunker Bay, Eagle Bay, Meelup and Quindalup. Herring numbers have increased along both sides of the cape while a few tailor in the 35cm to 65cm range continue to be caught. Squid are yet to show in big numbers along the seagrass meadows. There are still a few blue swimmer crabs being caught by drop netters however, scoop netters have had little to show for their efforts.
Offshore
The boats that worked the 30m to 40m depths off Canal Rocks and Gracetown picked up plenty of baldchin groper last week as well as dhufish to 20kg, breaksea cod, skippy and pink snapper.
Recfishwest's Forecast
With a bit of wet weather and wind expected in the south-west the next week, conditions might be rough for fishing. A big spike in swell over Sunday and Monday should keep fishers wary of fishing the west coast. Some of the inland streams might be worth a try for redfin perch as the waterways should have cleared up following last month's flood waters. The high tide just after sunset and a new moon could provide the right ingredients for a beach mulloway before and after the swelly conditions set in.
Mandurah & Surrounds

Picture: Fishing for black bream in the Murray River is on the up after the rains and provides a safe location to spend the day with the family (Photo courtesy Tony Tropiano).
MANDURAH
There are still a few tailor being caught along the Tim's Thicket to Preston Beach stretch but catches are slowing down. Reports of salmon being seen in the area continue with small schools of larger fish also being reported. White Hills has had moderate numbers of tailor, herring and a few small mulloway throughout the week. The beaches between Halls Head and The Cut are providing a feed of herring and tailor. The Cut is still fishing well with herring, a few tailor and some tarwhine being taken. Small juvenile salmon known as 'salmon trout' are being taken regularly. The traffic bridges are also worth a try for herring and bream. There are reports of fishers catching mulloway in the canals.
Bream fishing in the Murray and Serpentine rivers continues to be productive with good sized fish being caught. Crabs are still being taken in good numbers but in some locations, you may have to work for a feed. Some crabbers are still getting their bag limit. Beaches to the north of Mandurah are still producing some good mulloway and tailor as well as herring, skippy, whiting and tarwhine. Singleton Beach and other beaches in the area have had some nice mulloway landed in the evenings along with tailor and herring most nights.
SECRET HARBOUR / PORT KENNEDY / WARNBRO / ROCKINGHAM / SAFETY BAY
People fishing the jetties early morning have been doing well. Palm Beach Jetty seems to be the pick. Bonito have been also taken from these platforms reasonably regularly. People fishing in the early morning have been catching some big bull herring. There are also reports indicating that there are plenty of squid around at the moment from the jetties. This area has been consistently producing some excellent fishing for spanish mackerel, from both shore based ballooning and from dinghies trolling lures just offshore. Several fish over 15kg have been taken over the last few weeks. Long Point and Warnbro beaches have been producing tailor and herring. Tarwhine have been taken in good numbers this week. Penguin Island sandbar has been producing some nice flathead and sand whiting.
Recfishwest's Forecast
Similar to the Perth forecast there is a good chance for those who brave the windy afternoons that some beach fishing action may fire up with a high tide on sunset and a new moon lining up conditions for a mulloway. Pink snapper are also a chance from the beach Monday morning after the Sunday peak in swell has died down. Expect salmon to arrive in good numbers in the next few weeks.
Metro Catches

Picture: Today Tonight reporter Belinda Wilkinson with her pink snapper after her fishing trip with Karl Langdon. Watch the full story here (Photo courtesy of @belwilkinson).
Inshore
The seagrass beds off Fremantle are holding plenty of squid and a few small cuttlefish. Pink snapper were found in relatively shallow water following the recent storm and there were a few fish landed at some of the land-based spots including North Mole. Salmon catches have continued along the metropolitan coast with small schools appearing at the Ammo Jetty, South Mole, North Mole and Cottesloe during the week.
Tailor are about the metro waters, however the 35cm to 60cm fish are mostly turning up well after dark. Herring remain in good numbers right along the coast and inshore waters with catches improving when burley is introduced. There is still the odd mulloway being caught from behind the E-Shed and Mosman Bay. Blue swimmer crabs have returned to the lower and middle reaches of the Swan River.
Boat and kayak fishers trolling bibbed minnows and floating whole baits within Cockburn Sound have been catching spanish mackerel to 18kg. Kwinana Beach Jetty has been holding good numbers of herring and garfish. King George whiting are being taken in numbers between Garden and Carnac Islands at the moment. Skippy have also been reported from the same area.
Offshore
Mackerel have been coming from Five Fathom Bank, Rottnest Island's West End and along the western edge of Three Mile Reef. Crews who ventured to the FADs scored some nice dolphin fish to 6kg and plenty of striped and small southern bluefin tuna. Reef fishing enthusiasts have been catching good numbers of 10kg to 20kg dhufish in 20m to 40m of water off Rockingham.
Recfishwest's Forecast
A moderately windy week ahead, the mornings are looking the best bet with strong winds almost ruling Sunday out for coastal fishers. A peak in swell Sunday might lend itself to a shore based pink snapper when the swell has returned to safe conditions Monday morning. A high tide right on and just after sunset should produce some good sunset fishing, especially for those braving the wind from the beach with a chance of mulloway on the new moon. Schools of salmon should start passing through in the next few weeks.
Recfishwest's Tip of the Week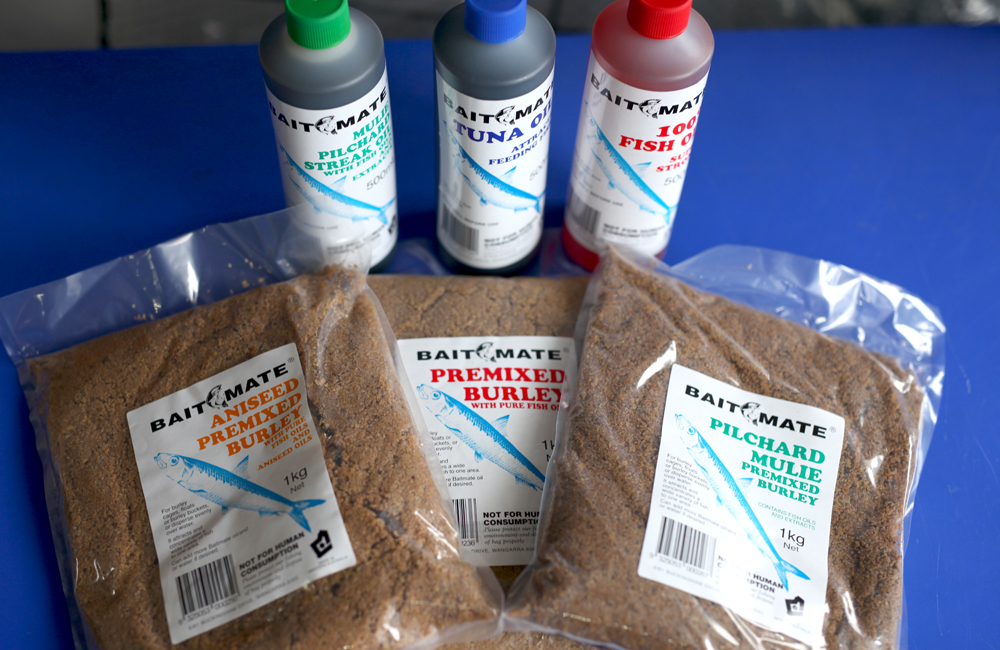 If you are struggling to find the fish then sometimes it pays to bring the fish to you with berley. Whether anchored up or perched on a beach or rock wall berley can be the difference between having fish around or not. Berley will usually attract an array of baitfish from the area within 30 minutes and larger fish won't be far behind.
Types of berley can include cubed oily fish such as pilchards, fish oil, premixed powdered berley or pellets. Chook pellets are another option generally, these are readily available in the supermarket, produce or tackle store. Soak them for a short while in a bucket with some seawater and then when a little soggy, use small handfuls and spread it on the surface.
A good tip when fishing for herring and garfish is to use a wire berley cage with premix powdered berley or a mix of pollard and fish oil. Add a touch of flour and water to the mix to make it slightly doughy but still crumbly. It will hold in the berley cage better so it stays in on the cast and disperse slowly refilling every 3 or 4 casts ideally.