Latest Fishing Report

Welcome to Recfishwest's weekly fishing report, brought to you by Recfishwest's fishing expert Joachim Azzopardi and thanks to John Curtis for his Mandurah & Surrounds report.
Keep your eyes peeled for Recfishwest's Tip of the week, see below!
Your Fishing Photos
If you want to see yourself or your kids feature in our weekly state-wide Fishing Reports, send your best fishing photos and a description to bronte@recfishwest.org.au
Broome Catches
Boats
Trolled bibbed minnows and rigged garfish have been working well on spanish mackerel off Entrance Point and Gantheaume Point. Sailfish are being occasionally encountered wide of Barred Creek and James Price Point. Reef fishing within Roebuck Bay has been fairly productive with some nice catches of chinaman cod, coral trout and snapper caught during the past fortnight. The charter operators, who have been venturing out wider, have been putting their clients onto red emperor, saddletail seaperch and rankin cod.
Shore based
A 1.05cm barramundi caught on a whole fish bait was among dozens of smaller barra picked up at Dampier Creek this past week. The barra in Dampier have generally been of good size measuring between 70cm and 90cm. The Fitzroy River has also been producing some entertaining barra sessions, however the fish in this system have mostly been around the 50cm mark and smaller. A customer of Tackle World Broome landed a 1.1m mulloway at the jetty last Wednesday. Schools of small golden trevally and milkfish have also been frequenting the structure.
Exmouth Catches
Boats
On Strike Charters landed 11 sailfish on Monday bringing the boats total to 59 sails caught and released in 12 days. Small black marlin continue to be encountered off the west coast between the 100m and 200m contours while the 500m line and beyond has been producing blue marlin and big yellowfin tuna. Spanish and shark mackerel are along the back of the reef line. Goldband jobfish have been found in dense schools in 90m and deeper.
Shore based
Mangrove jack catches have increased at the marina, which is also producing estuary cod, small trevally and the odd queenfish. Town Beach and the beaches south of the marina are fishing well for yellowfin whiting and yellowfin bream. Queenfish and varieties of trevally are also a chance along the gulf coast. Deep in the gulf, local fly fishing guides have been putting their clients onto good numbers of permit as well as queenfish and big trevally. Big giant trevally are a chance at Oysters and VLF Bay late afternoon and evening.

Esperance Catches
Boats
Big schools of samson fish have been encountered in a range of depths and areas. Reef fishing enthusiasts, who worked the waters beyond the islands, were rewarded with hauls of nannygai, queen snapper and breaksea cod. Dinghy and small boat fishers have mostly been picking up squid, snook, herring and sand whiting inshore.
Shore based
Brody Ogle and Cody Gray caught blue groper to 16.5kg and harlequin fish on soft plastics at an undisclosed rock platform last week, remember if you're fishing from the rocks make sure you wear a life jacket. The Taylor Street Jetty has herring, small skippy and squid on offer while small King George whiting and herring have been caught at Bandy Creek. Bull herring and salmon have been common at Wylie Bay. More salmon have also been appearing at Salmon Beach and Fourth Beach, especially at first light and late afternoon. Fourteen Mile has mulloway, skippy to a kilo, juvenile salmon and herring. More skippy of this size, herring and salmon have been coming from Dunns. Surf fishers at Poison Creek have been doing well on mulloway, salmon, tailor and skippy.
Albany Catches
Boats
Dense schools of red snapper have been found at the edge of the shelf while hapuka and blue eye trevalla have mostly been caught in excess of 400m. The coral is still fishing reasonably well for a mix of reef fish including pink snapper, dhufish, of which most have been small, queen snapper and breaksea cod. Samson fish and yellowtail kingfish have been patrolling Maude Reef and Vancouver Reef as well as other lesser-known areas. A group of King George whiting enthusiasts picked up 17 Geordies and six squid during a recent inshore session. A consistent stream of burley at most of the inshore parts should bring herring, small skippy and juvenile salmon to the transom. Flathead are yet to appear in numbers but there are sand whiting along the clear bottom.
Shore based
A few King George have been coming from the protected beaches close to town while sand whiting and skippy have mostly been caught along the exposed stretches of coast. Salmon Holes beach, Cables, Shelleys, Parrys and Ocean Beach were among the spots where salmon were picked up this past week. Surf fishers have been finding it tough getting past the juvenile salmon at Nanarup. The King and Kalgan rivers are producing small black bream. The Hay River is worth a try for bigger bream. Mulloway, which are believed to be spawning in local waters, have mostly been caught in the Kalgan at night.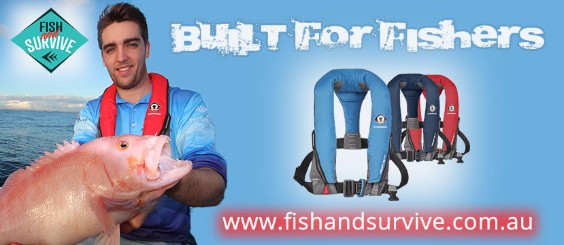 Kalbarri Catches
Boats
Schools of longtail and mack tuna are starting to turn up with increasing regularity offshore. Several tuna boils were sighted off Red Bluff and Sand Patch during the past week. Spanish mackerel are expected to appear in better numbers during the coming weeks and the warmer water should also bring a few cobia to local waters.
Shore based
Kalbarri Sports and Dive's Wayne Dewar visited Dance Floor with a couple of his regulars last week and managed to pick up mulloway to 70cm, giant herring and estuary cod. Black bream and mud crabs have also been coming from Dance Floor as well as at nearby Castle Rock. Tailor have been turning up most mornings and evenings at Back Beach, Siphons, Wittecarra Creek and Red Bluff. Some nice mulloway were landed at Red Bluff, Frustrations and Wagoe during the past fortnight.
Geraldton Catches
Boats
Dinghy and small boat fishers have been picking up fair catches of herring, pike and whiting within the inshore reefs. Squid are a chance along the seagrass beds while school mackerel may also turn up inshore soon. Spanish mackerel seem a while away from turning up considering the lack of activity in waters north of town, however the toothy pelagic species are known to appear without warning.
Shore based
Early mornings and evenings have been good for 35cm to 45cm tailor at Headbutts while fish of about 50cm and bigger have been appearing at Drummonds, the Buller River mouth and Glenfield. Mulloway were caught south of Flat Rocks, at west Bank and north of Drummonds during the past fortnight. The back of the breakwater and behind The Lives have chopper tailor, herring, skippy, yellowtail and pike on offer. School mackerel are a chance on metals at the marina.
South West Catches
Boats
Schools of samson fish and yellowtail kingfish have been found off the tip of Cape Naturaliste and areas off the west coast. Trolled squid and herring have been working well on the yellowtail while metal and soft plastic jigs have been enticing the sambos to strike. Baitfish have started to gather in bigger numbers in Geographe Bay, which hopefully means it is not too long for southern bluefin tuna, bonito and Spanish mackerel to arrive.
Shore based
Yellowfin whiting are appearing along the Quindalup sand flats more regularly following an increase in water temperatures. Miniature stick baits and small poppers worked along the surface are exciting methods in targeting yellowfin. Herring and juvenile salmon are present along the west coast and Geographe Beaches. When safe, the rock platforms located between the capes are worth soaking yellowtail for samson fish and yellowtail kingfish, which turn up in close during late spring.
Mandurah
Mandurah
There have also been some large squid taken in The Cut during the week along with some herring and tailor. The flats upstream of the bridges have been producing some reasonable catches of herring and smaller catches of whiting, and there have also been reports of a few tailor also showing up. Beaches south of Mandurah are starting to produce a few nice tailor along with some small mulloway. The beaches to the north of Mandurah have been a little quieter with a few smaller mulloway being caught. There has been a variety of bottom fish being caught out on the 5 Fathom and 19 Fathom Banks. King George whiting, big skippy and plenty of the 'bread and butter species' have all been caught recently. Anglers chasing black bream in the Murray report that some good fish have been taken. Anglers in the know have been regularly taking very large fish in excess of 38 cm. Offshore reports indicate that the local divers are getting rock lobster, and those pulling pots report some good hauls.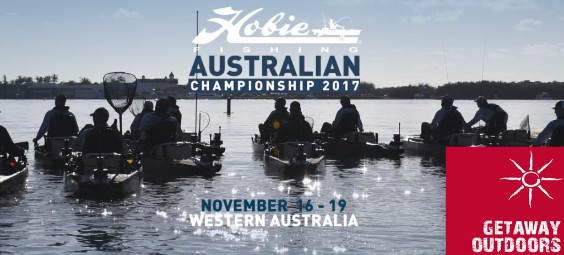 SECRET HARBOUR / PORT KENNEDY / ROCKINGHAM / SAFETY BAY
The beaches from Golden Bay around to Secret Harbour are producing some good fishing for mulloway and tailor. Kwinana Beach, Rockingham and Safety Bay jetties have been producing an occasional mulloway for anglers fishing through the night from these platforms. The jetties are also producing a few herring and squid late at night. Don't discount a fresh small squid as a fresh bait for mulloway. There are still reports of herring being taken from the local beaches in the morning. Tailor are also being taken from these beaches of an afternoon when the breeze comes in and puts a chop on the water. There are still a few flathead being taken from the sandbar at Penguin Island along with a few small whiting as well as occasional flounder and flathead.

Metro Catches
Boats
Crews heading out to The Barges in 90m to 110m of water west of Rottnest are getting among some big samson fish and amberjack. A few spanish mackerel are starting to turn up along West End and the southern side of the island. Schools of small southern bluefin tuna are being spotted out from Hillarys, near Rottnest and west of Rockingham. Expect dolphin fish to aggregate at the FADs in good numbers in coming weeks. The sand patches near Five Fathom Bank are worth hitting up for a feed of sand whiting and skippy. Squid are still present along the seagrass beds off Fremantle and within Cockburn Sound.
Shore based
Early mornings and evenings produced tailor at Cottesloe Groyne, Grant Treet, Swanbourne, City Beach, Brighton and Trigg during the week. Big schools of chopper tailor are also turning up in the Swan River downstream of the causeway and in the Canning as far upstream as Mount Henry Bridge. Flathead are starting to appear in better numbers as the water temperatures in the systems increase. There are a few mulloway being caught at Blackwall Reach, Mosman Bay and The Narrows.
RECFISHWEST TIP OF THE WEEK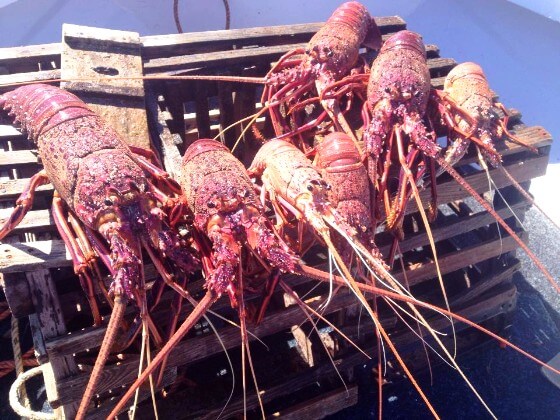 It's this time in late November and early December that crays begin their annual migration to offshore waters providing excellent fishing in nearshore areas.
In this article, we will provide you with some answers to commonly asked questions as well and help you head in the right direction to catch some of these tasty morsels. Read More..