Welcome to Recfishwest's weekly fishing report, brought to you by Recfishwest's fishing expert Joachim Azzopardi, Stewart King for all things freshwater fishing, Matt Cox for the latest in Kununurra and thanks to John Curtis for his Mandurah & Surrounds report.
Keep your eyes peeled for Recfishwest's Tip of the week, see below!
Your Fishing Photos
If you want to see yourself or your kids feature in our weekly state-wide Fishing Reports, send your best fishing photos and a description to bronte@recfishwest.org.au

Exmouth Catches

Picture: Brassy trevally have been caught on lure and fly in middle and lower areas of the gulf this past week.
Boats
Big schools of baitfish and clear waters have made for some entertaining sessions within the gulf. Queenfish, brassy trevally and giant herring were among the species to be caught on lure and fly in middle and lower areas of the gulf this past week. Peter Gates, Ross Lawrence and Kevin Durbano caught several rankin cod on a variety of jigs near the islands that are situated within the gulf waters. More rankin have been coming from the 30m to 90m depths off the west coast together with red and spangled emperor. Spanish mackerel continue to be caught on bibbed minnows trolled between the 15m and 30m depths off the west coast reef. Small black marlin and sailfish have been encountered out wide while the latter billfish species are expected to start appearing in the upper areas of the gulf in numbers during the coming weeks.
Shore based
Giant trevally are a chance on big poppers and stick baits at Oysters late afternoon and evening. Smaller varieties of trevally have been turning up in the lower areas of the gulf together with queenfish, yellowfin bream and the odd mangrove jack. Squid are in the gulf and there are a few being caught from the Tantabiddi boat launching facility at times.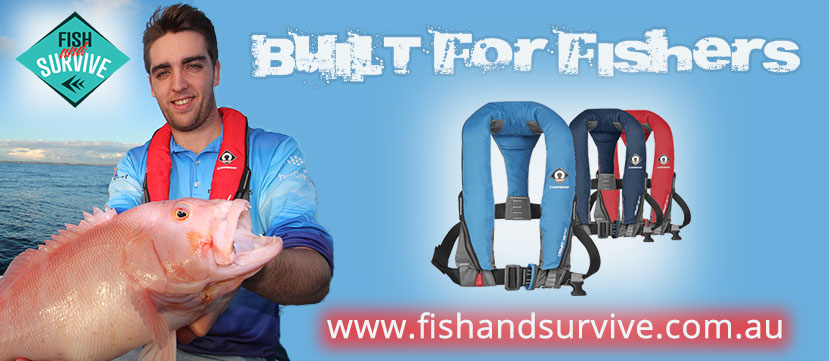 RECFISHWEST TIP OF THE WEEK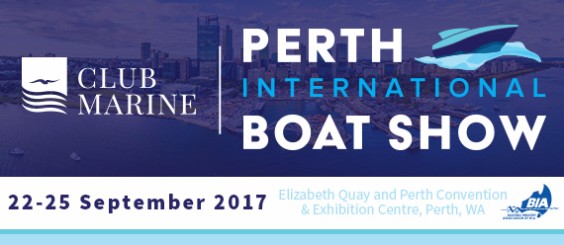 Picture: Come and support fishing safety in WA at the Perth International Boat Show this long weekend.
Come and see Recfishwest at the Perth International Boat Show!
The long weekend is finally here and that means it is Perth International Boat Show Time!
Recfishwest will be part of the 2017 Club Marine Perth International Boat Show and will use the event to promote safety when fishing by stressing the importance of life jackets.
We will be promoting the world's best slimline/compact life jackets, designed for every type of fisher, which will be available at this year's Show at a great price for you, your mates and your family!
All money made from life jacket sales go back into fishing safety and fishing in WA, so come down and see us.
For more information on the show, click here.