Your Fishing Photos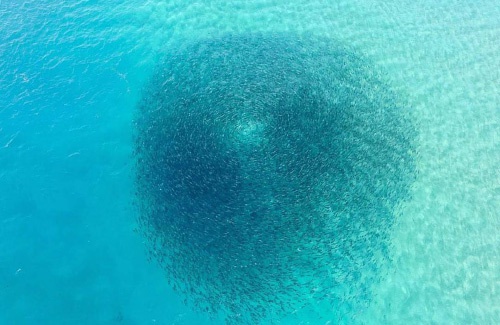 Picture: Salmon school (Photo courtesy of Western Angler).
If you want to see yourself or your kids feature in our weekly state-wide Fishing Reports, send your best fishing photos and a description to bronte@recfishwest.org.au

Broome Catches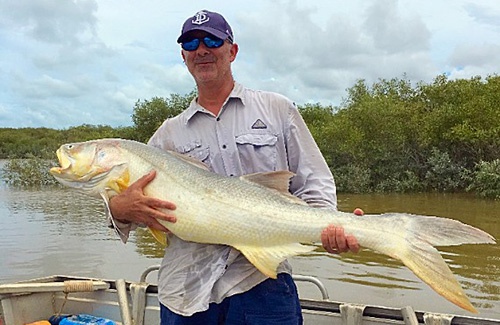 Picture: Broome Fishing Club held their Threadfin Shootout last weekend and it was another ripper result. It's not even peak season yet and the numbers and average size are better than the norm. Anthony Aris's thumping thready that he caught and released during the comp, measured 137cm.
Inshore
Flyfishers will be pleased to know that schools of big permit have been regularly turning up north of Cable Beach and sometimes appearing at Coconut Wells and near Willie Creek. Threadfin salmon to 1.4m have been caught in excellent numbers in Roebuck Bay and Crab Creek together with a few bluenose salmon. Schools of baitfish hanging around the boat ramps have been attracting queenfish and trevally to the area.
Offshore
The boats that have been targeting pelagic sportfish have been encountering fair numbers of spanish mackerel, mack tuna and cobia. Reef fishing enthusiasts have been doing reasonably well on bluebone and black snapper.
Recfishwest's Forecast
Very little wind and another rainy week ahead for Broome may lend to some creek fishing when the opportunity presents or those who don't mind the drizzle might get out trolling for game fish. The chance of thunderstorm will be testing though. A low morning tide will work for those wading out from the boat ramp getting closer to the deep water in the channel.
Recfishwest's Tip of the Week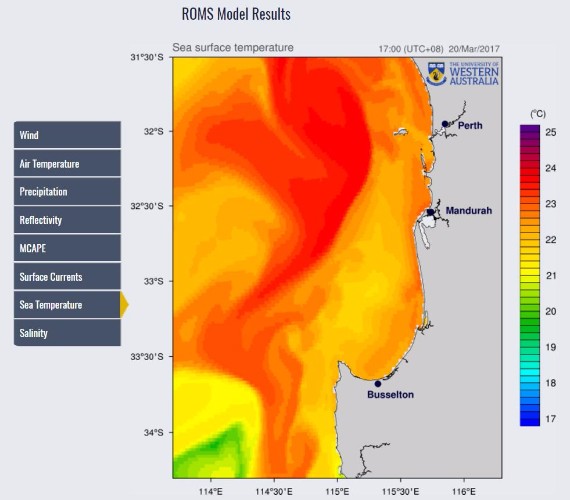 Take a look at some of the oceanography sea temperature forecasting tools available to predict where the fish might be. Find the areas of warmer water to target the summer pelagics which may still be lingering offshore or find the cooler waters from the south which the salmon will be following up the coast.
Try the new UWA oceanography prediction tool here.