Your Fishing Photos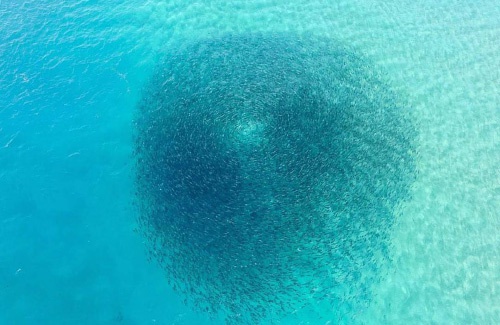 Picture: Salmon school (Photo courtesy of Western Angler).
If you want to see yourself or your kids feature in our weekly state-wide Fishing Reports, send your best fishing photos and a description to bronte@recfishwest.org.au

Exmouth Catches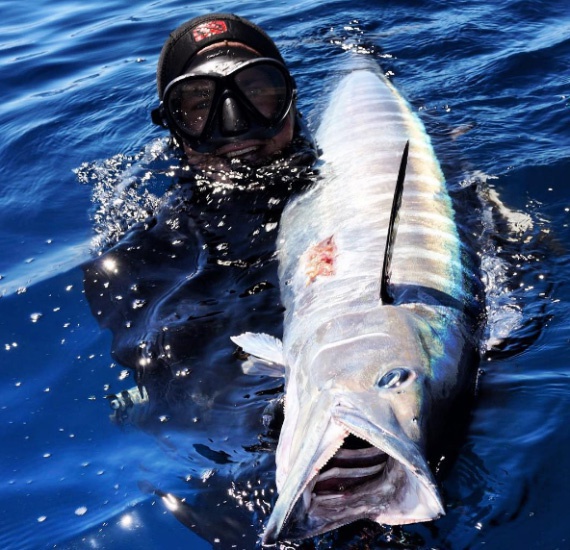 Picture: If you find yourself venturing out into the blue water wide of Exmouth, spearfishing can be a productive way of hand picking a feed of pelagics for the table (Photo courtesy of @vinrush).
Inshore
Fish to 44cm were caught during the recent mangrove jack tournament.
Offshore
Green water has made the game fishing challenging when it is around. When the crews have been finding blue water, they have generally been doing well on big blue and black marlin out wide and smaller black marlin in close. Spanish mackerel are being picked up in good numbers between the 15m and 30m depths and there are wahoo and dolphin fish a little farther out. Deep-sea fishing enthusiasts who have been dropping in excess of 300m have been picking up grey-banded cod, ruby snapper and goldband jobfish.
Recfishwest's Forecast
A windy week ahead and predominant southerlies might lend themselves better to a fish inside the gulf for small boat and land based fishers. The beaches near the tip of the gulf and the stretch of beach along Learmonth is worth a try for queenfish and trevally, with school mackerel and cobia sometimes turning up. The annual Gamex game fishing competition is set to bring more life into town so get down to the Fishing Club at the marina to check in on the results.
Recfishwest's Tip of the Week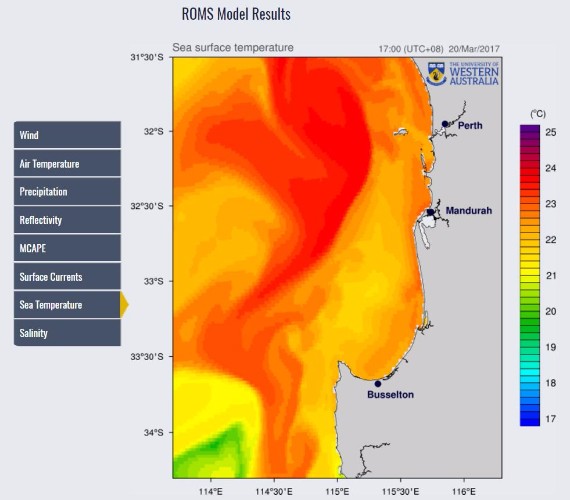 Take a look at some of the oceanography sea temperature forecasting tools available to predict where the fish might be. Find the areas of warmer water to target the summer pelagics which may still be lingering offshore or find the cooler waters from the south which the salmon will be following up the coast.
Try the new UWA oceanography prediction tool here.