Welcome to Recfishwest's weekly fishing report, brought to you by Recfishwest's fishing expert Joachim Azzopardi and thanks to John Curtis for his Mandurah & Surrounds report.
Keep your eyes peeled for Recfishwest's Tip of the week, see below!
Your Fishing Photos
If you want to see yourself or your kids feature in our weekly state-wide Fishing Reports, send your best fishing photos and a description to bronte@recfishwest.org.au
Broome Catches
Boats
The boats that ventured to the 30m to 40m depths, before and after the recent deluge, picked up fair catches of blue lined emperor, rankin cod, saddletail seaperch and fingermark bream. Disaster Rock is worth a visit following reports of queenfish, trevally and cobia in the area. Roebuck Bay and the creek entrances have been producing threadfin salmon, bluenose salmon, barramundi and mulloway.
Shore based
The jetty has been producing a variety of species including mangrove jack, bluebone, barramundi, queenfish and trevally. Try Coconut Wells for whiting and yellowfin bream. The creek entrances have threadfin and bluenose salmon turning up an hour either side of the change of tide.
Exmouth Catches
Boats
Sailfish have appeared in the gulf in very good numbers with fish sighted in less than 6m of water near Gales Bay this past week. Tre Carson and a group of mates spotted several sailfish while fishing within the gulf during the past couple of weeks. The keen fishers did not manage to get a sail onto the hooks, but caught some nice bludger trevally, coral trout and big queenfish. Bluebone and spangled emperor have been caught on baits inside the lagoon off the west side. Spanish mackerel are still being caught along the edge of the reef line. There are black marlin within the 200m contour while blue and striped marlin are out wider where wahoo and yellowfin tuna have also been found.
Shore based
Queenfish have been turning up close to shore in the gulf with fishers armed with a variety of lures and fly hooking metre-long fish at Old Bundegi, Town Beach, Learmonth Jetty and Bay of Rest. There are whiting along the Town Beach and the beaches farther south. Bluebone and spangled emperor are a chance at the accesses near the lighthouse. Try the marina for mangrove jack, estuary cod and trevally varieties.

Esperance Catches
Boats
Mitchell Johnson and a couple of mates used a variety of methods, including stick baits, and trolled minnows, to catch three dozen yellowtail kingfish to 14kg off Poison Creek recently. They also scored some nice nannygai to 2.5kg and southern bluefin tuna to 10kg. Mostly smaller nannygai, fish to 1.5kg, have been picked up south of town. A few dhufish have also been landed during the past fortnight together with breaksea cod, queen snapper, samson fish and yellowtail kingfish. Dinghy and small boat fishers continue to catch whiting and squid within the bay.
Shore based
Barracouta, garfish, bull herring and squid were among the species caught from the Taylor Street Jetty this past week. Bandy Creek Boat Harbour is worth trying for King George whiting following reports of a few picked up there last week along with herring. Salmon were caught in their ones and twos at Salmon Beach, Fourth Beach and Nine Mile. Small skippy and flathead were also picked up at the local beaches. Rossiter Bay and Dunns Bay have been producing small mulloway. Herring and salmon were landed at Poison Creek last week.
Albany Catches
Boats
Reef fishing enthusiasts had to work hard for the catches along the coral patches scattered between the 60m to 90m depths. The few who managed to deck a few fish reported red emperor to be in better supply than breaksea cod, pink snapper and dhufish. It was a similar story at the shelf where water temperatures were hovering around the 21C mark. It is not known whether sea surface temperatures played any part in the hapuka being in deeper waters than usual. King George whiting catches have been pretty good through the inshore waters of Two Peoples Bay, King George Sound and Cosy Corner. Several boats found KG in the 35cm to 42cm category in these parts while Michaelmas Island, Middleton Beach, Goode Beach and Limestone mostly produced fish around 30cm. week.
Shore based
Herring have dominated catches along the beaches. Skippy numbers continue to increase at the local spots as well as those east and west of town. Try Bornholm and Golden Gates for tailor while the odd salmon has been turning up at Shelley beach and Sand Patch. Big salmon schools have been regularly appearing at Reef Beach. A small salmon school was spotted in the bay at Cheyne Beach on Monday. Expect more and more salmon to arrive along the beaches during the weeks leading up to Easter. Black bream were a little harder to tempt in the King and Kalgan rivers this past week.
Kalbarri Catches
Boats
Spanish mackerel are being found in fairly good numbers near the bait schools north and south of the marina. While most of the mackerel have been between 8kg and 14kg there has been the odd fish landed up around the 20kg mark. Yellowfin and mack tuna have also been found among the mackerel as has the odd cobia. Reef fishing has been productive in 30m to 40m northwest of town where red emperor, dhufish, coral trout and baldchin groper have been picked up. Soft plastic and metal jigs have accounted for pink snapper and coral trout near the cliffs.
Shore based
Surf fishers reported there to be bigger numbers of tailor along the beaches this past week with Wittecarra and Red Bluff among the better performing spots for the 45cm to 65cm fish. Tailor averaging 50cm were responding well to poppers and stick baits at Siphons. Mulloway between 4kg and 6kg are being regularly caught at the jetty while bigger fish are occasionally being landed at Frustrations and the beaches north of there. The lower and middle reaches of the Murchison are fishing well for a variety of species including estuary cod, javelin fish and black bream.
Geraldton Catches
Boats
Crews who ventured to the Abrolhos Islands reported the waters off Southern Group, Wreck Point and the eastern side of the Wallabies' to be fishing well for spanish mackerel in the 8kg to 14kg range. Most of the mackerel caught near town have been along the lumps off Coronation. Reef fish hunters who travelled south towards Flat Rocks scored nice dhufish. Pink snapper to 6kg have been found near the Abrolhos Islands, along South West Bank and off Coronation. Dinghy and small boat fishers have done well on herring near Point Moore.
Shore based
Tailor have been running well early morning at Southgates, Glendenning Road and Drummonds Cove. The 35cm to 55cm fish are probably turning up at these spots in the afternoons and evenings, however the afternoon breeze has been making beach fishing hard. Yellowfin and school whiting can be found at Coronation, which is also producing some nice mulloway every now and then. A consistent stream of burley will assist in picking up a feed of herring behind The Lives.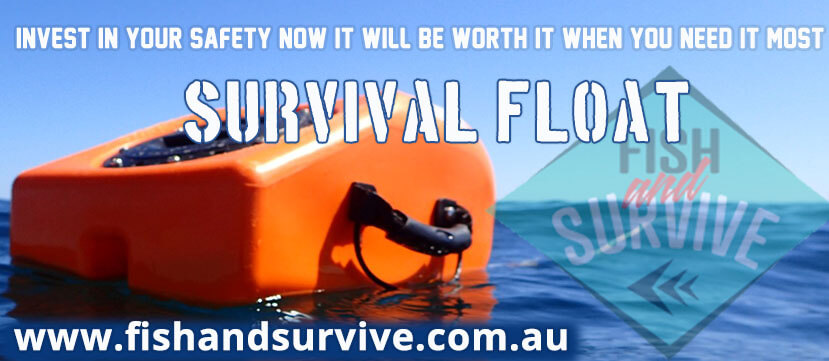 South West Catches
Boats
Small bibbed minnows and skirted lures trolled off the west coast and the tip of the cape have been working well on schools of 4kg to 6kg southern bluefin tuna. Spanish mackerel are also a chance off Cape Naturaliste and near Hamelin Bay. Some nice catches of dhufish have been coming from the west coast while Geographe Bay has been producing pink snapper, especially on dusk. Big squid are around off Eagle Bay and Quindalup, but are mostly being found in depths in excess of 10m.
Shore based
Surf fishers have been picking up some nice catches of bread and butter species including tailor to 55cm, herring, juvenile and mature salmon along the west coast. Small schools of, what are believed to be resident, salmon have been appearing at Bunker Bay. Yellowfin and school whiting continue to be caught on small stick baits and miniature poppers along the Quindalup sand flats. The rock platforms are worth trying for yellowtail kingfish, samson fish and blue groper.
Mandurah & Surrounds
Mandurah
Tailor are being caught from the beaches to the north and south of Mandurah with Tim's Thicket and Preston also producing some small mulloway and herring. The Cut has been very productive over recent weeks with tailor, King George whiting and herring biting well. In the estuary there are tailor, skippy, herring, flathead and crabs. The jetty in front of the Jolly Frog has been producing good yellowfin whiting throughout the day.
Further upstream there are a few black bream being caught on both hard bodied and soft plastic lures. Many anglers are finding that lure fishing for yellowfin whiting can be exciting and a real challenge. These fish are not the timid, shy, retiring species that most people take them for. They are quite aggressive and will readily chase and attack a small popper lure or small hard body or plastic lure. The estuary is a perfect location to wade the sandflats chasing these fish.
There are still some good crabs about in the estuary, but you have to work for them. Prawns are still being scooped, with good catches being caught in most regular spots. The bridges are also producing good fish with herring, tailor, tarwhine and whiting being caught in numbers.
The northern beaches have been producing yellowfin whiting in the mornings, tailor late afternoons and mulloway after dark. A few larger mulloway have been caught from the beaches at Madora and Singleton.
Secret Harbour/ Port Kennedy/ Rockingham/ Safety Bay
Reports indicate that anglers are catching plenty of tailor along the beaches around Rockingham along with herring, whiting and an occasional mulloway. There are still good catches of herring, tailor and some nice yellow-fin whiting being taken from the beaches near the grain silos right through to Long Point.
Metro Catches
Boats
Spanish mackerel have been a little hit and miss off the coast and this has been the case for those working the waters off Rockingham, Fremantle and Hillarys. According to most accounts, the Three Mile Reef area stretching from Scarborough to Mindarie seems to be producing most of the metropolitan mackerel. Some nice yellowfin tuna were caught during the recent game fishing tournament, however billfish were scarce. Schools of small southern bluefin tuna are showing up all around the place and there are small yellowtail kingfish near Rottnest Island and Stragglers. Reef fishing has been good in 40m to 60m off West End where nannygai, dhufish and pink snapper are being caught in numbers. Paul De Boni caught dhufish to 12kg and pink snapper to 80cm in 40m northwest of Rotto at the weekend. King George whiting and breaksea cod were found in 35m of water south of Parker Point.
Did you hear about the Metro Marlin caught yesterday by Jazz Charters? Watch all the action here.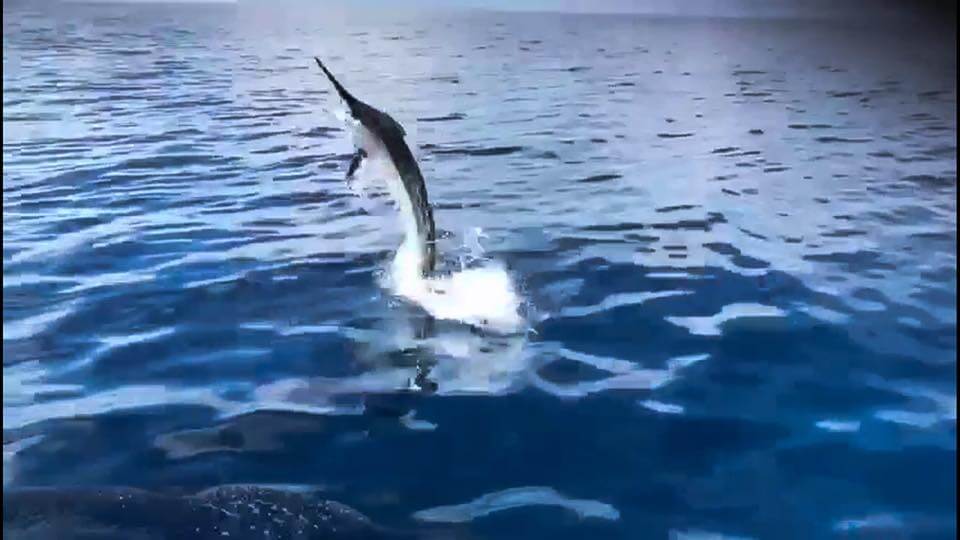 Shore based
Mackerel have started to turn up closer to shore with several shark and spotted mackerel caught on lures at the Ammo Jetty during the past week and spanish mackerel spotted frustratingly just outside of casting distance at North Mole. A couple of small southern bluefin tuna were landed at North Mole recently. Bonito are a chance to show up at the southern rock walls and jetties within the next few weeks. Lure fishers along the Cottesloe to City Beach stretch have been picking up some nice tailor in the mornings. A school of juvenile salmon appeared at the Fishing Boat Harbour on Monday. Mulloway have been coming from Singleton, Secret Harbour and between Two Rocks and Yanchep. There are herring at the rock walls north and south of the river. Matt Petrillo, of Anglers Fishing World, has been picking up some nice yellowfin whiting along the lower reaches of the Swan River. Blue swimmer crabs continue to be caught in good numbers at Mosman Bay, Freshwater Bay and near The Narrows.
RECFISHWEST TIP OF THE WEEK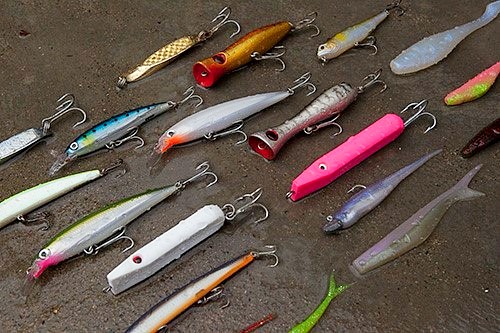 Recfishwest's Top Lure Picks for Beach Fishing for Salmon
In case you missed it…
Catching Salmon from world class beaches is one of the most iconic WA fishing activities you and your family can have. With that in mind, we've come up with the top Salmon lures you must have this season!
Read the full article here.