Too much gear, not enough hands? Cart it There with a DockStar!
Tired of lugging all your equipment down to your favourite fishing spot? Looking for a fun and easy way to get fishing? We have the product for you.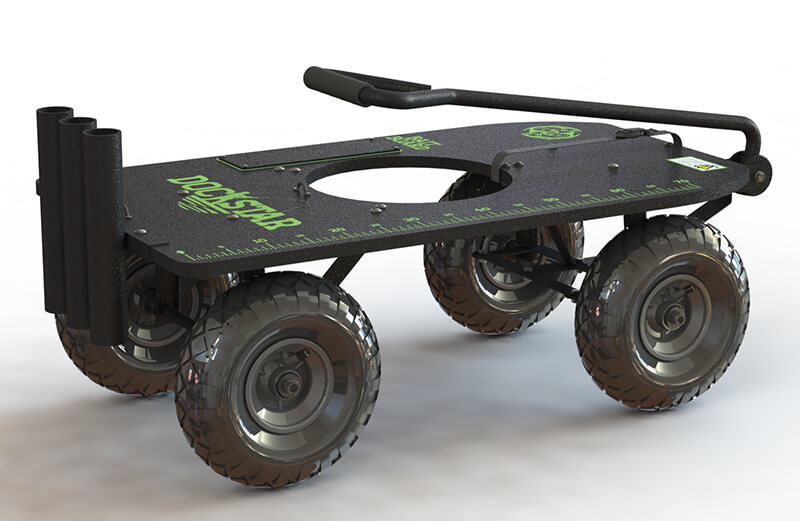 Introducing the DockStar Fishing Cart by DockStar Recreation.
DockStar Recreation was created by two West Aussie fishing enthusiasts who love getting outdoors with their families.
''The DockStar Fishing Cart was born following a trip to the local jetty with the kids, and the usual back and forward to the car with armfuls of gear was wearing thin. So we decided to do something about it!'' – Matt Wisniewski, Co-Founder.
The DockStar Fishing Cart brings a fun filled fishing experience to everyone. There's no longer the need for lugging tonnes of gear down to your favourite fishing spot or making multiple trips to the car. DockStar pulls everything together to ensure the best possible fishing experience for you and your family.
So what are the features?
Balanced and manoeuvrable operation – great for kids!

Vertical rod holders for safe transportation, easy bait preparation and quick storage – no more rods and reels on the ground!

Built in cutting board for convenient bait preparation.

Adjustable strap to accommodate most tackle boxes.

On board, to-scale measuring tool – 0-65cm.

Tie down points for additional loads – seats, esky.

Bucket holder suits most standard 15L pales.

Pneumatic wheels suitable for any jetty or firm sand shore or creek line.

Constructed in varnished marine grade plywood.

Rated to carry over 100kgs.

Sized to fit in most modern small cars.

A practical piece of kit that is as simple as it is functional.
DockStar Recreation are passionate about delivering a great customer experience and aim to share our love for the outdoors with all West Aussies.
To purchase, or for more information on the DockStar Fishing Cart, click here.
Keep in touch, and let DockStar Recreation know your thoughts on their product.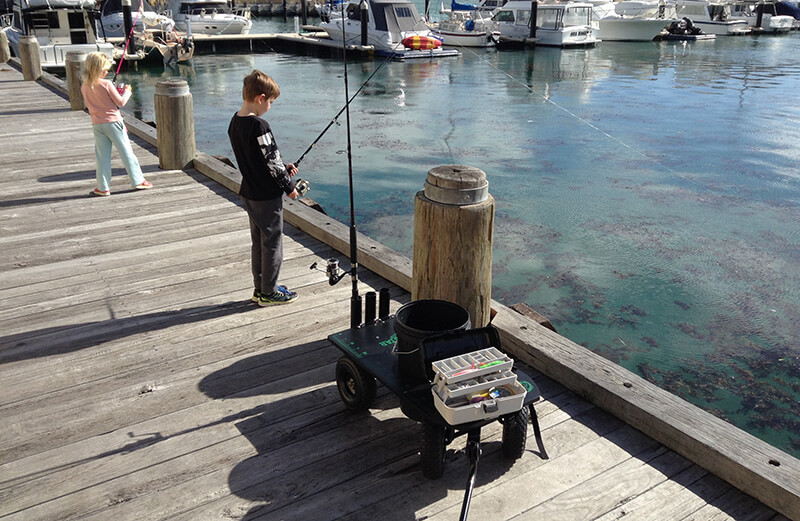 FAQs
How heavy is the cart when empty and what is the cart's safe operational weight limit?
The Dockstar Fishing Cart Weighs 15Kg and can safely carry an additional 50kg with ease.
Do the tyres require inflation during assembly?
Yes – Using a standard bicycle pump and fitting, inflate all tyres to 25psi max.
What size bucket is required?
Most 15L pails will suit (as sold at most hardware and fishing supply stores). Bucket recess has a 268mm diameter.
Is the bucket included in the purchase price?
No, most 15L pales will suit (as sold at most hardware and fishing supply stores).

Are spare parts available?
All replacement parts for the cart are available, contact us for more information.
How do I clean my cart?
Any mild detergent will do (you may choose to use an antibacterial multipurpose spray.)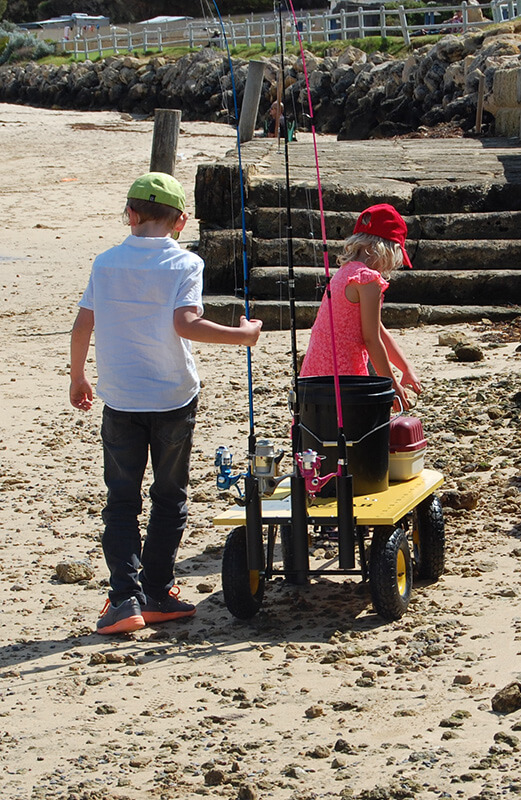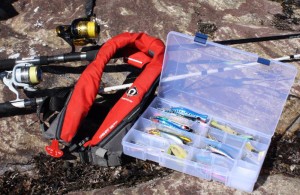 The DockStar Fishing Cart is the perfect Christmas gift for any keen shore based angler.
If you're looking for more great Christmas gift ideas, check out our Gift of Life article here.
All your gear, all on one cart!
Check out our customer reviews:
10 August 2017 – Fabio Varrone, Fab Fishing and Tours – Owner Operator, sponsored angler.
What is the best thing about the cart?
The fact I don't have to carry bulky stuff all the way along Ocean Beach (restricted to driving)
Would you recommend it to others and why?
Yes, I'd recommend it for convenience. Just easy to put together and obviously conserves energy.
What would you say to others considering to buy?
I'd say to them, why not. Might not use it all the time, but when you do it's all there ready and conveniently easy. Thanks Dockstar!
13th Aug 2017 – Jason Ross, Pilbara customer.
The DockStar has made life easier when it comes to carting fishing gear over a rough rocky surface in the Pilbara.
Dockstar made life easier today! I would normally have to do several trips back and forth to the car over rough terrain carting fishing gear. However today with my new Dockstar, carting crab pots, esky, tackle bag and fishing rods over a rocky base was a dream!
17 October 2017 – Warwick Brett, Fishing Around Western Australia.
Got me one of these Dockstar Carts the other day because I was over dragging all my land based fishing gear down to my fishing spots. As you can see it carries three rods, a good size tackle box (strapped down) and has a hole in the deck for your bucket, plus more room on the deck with tie down lugs as well.
Very easy to put together and follows you around like a pet lamb. Hitched it onto the back of the Cruiser and towed it up the beach for almost 500 meters to get to my next spot.
Well made fishing trolley that I highly recommend to anyone who is into land based fishing!
Shane Catford – Sydney Land Based Fishing Group.
Shane provides feedback on delivery, packaging, assembly and practical application in a non biased, logical way. Worth a read if you are interested in learning more about our Fishing Cart. Thanks again Shane!
Click here to read Shane's product review, and for more on the Dockstar, be sure to visit the Dockstar website here: http://dockstarrecreation.com.au/